What Should You Do If Your Score Drops After Paying Off The Debt?
What Should You Do If Your Score Drops After Paying Off The Debt?
Your credit score is an important question for consideration. It influences your life and its quality; for example, it will inevitably come into play if you want to buy a flat or an automobile. If it's low, you should improve it. One of the most common situations is: you have just paid off your credit card, and your credit score has dropped. Why did this happen?
We have prepared a list of advice that will help you to increase your score, or to realize what went wrong. This list is not exhaustive, so we suggest you carefully read the article and pay attention to all of our materials. Remember, if the situation is complicated and the article doesn't help you, you can always use Debt Quest USA services. So, what actions should you take if your score drops after paying off your debt?
Determination Of The Immediate Cause
Of course, the drop in your score didn't happen for no reason, but the reasons it happened may be very different. At first, you have to make sure that it really happened because the debt has been paid off, and not because of other actions. Maybe you don't understand how the score works and the reasons why your credit rating might have dropped. It could fall due to the following reasons. For example, you have rarely used your card lately, or you were late with monthly payments. As we stated previously, while there are a great many reasons, there is no exhaustive list.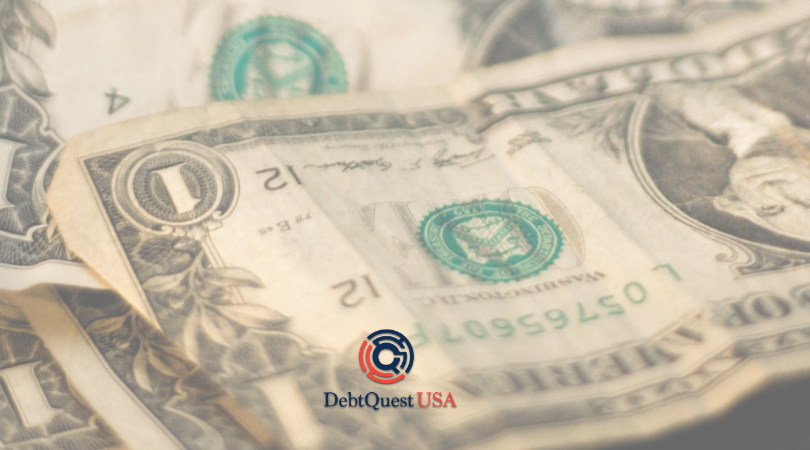 Error Detection
If your credit score drops after paying off a car loan, the reason might be simpler that you think- an error in the report. The content may be not updated, or there may be an error. For example, an unknown loan that doesn't belong to you or a loan that was repaid long ago.
Such wrong information will spoil your rating and statistics, so the first step to solving your problem – make sure that there is a legitimate problem before taking further measures.  At first, scrutinize the report, identify inaccuracies, and report them to banks for correction. Upgrading up your credit score is up to you.
Do Not Close The Card
Often, there may be a situation where the necessity for an old card that you do not use is no longer relevant. For example, you have paid it off, and you are willing to close it. However, it is fraught with the lowering of your credit score, because if you close the old card, the age of your earliest account, and the average period of account ownership, will not take into account the closed card, and your rating will diminish; all of which will make you a newcomer in bank's opinion.
You could argue that every closed account remains on a credit report for 10 years. Of course, it does, but this information can be deleted at the request of the bank at any time. So, if the account does not affect your financial condition, do not close it.
The same scheme works with car loans. If you took out a loan several years ago, it is included in the calculations of your personal credit score. The moment you pay off the loan, it will disappear from the estimates, and the score will go down. Moreover, that absence is going to affect the average age of your credit accounts.

Take Other Factors Into Consideration
However, every situation should be examined separately. If you have other things in your report, the influence of paying off a car loan may be not very significant. If you have a long credit history, and a lot of your accounts are older than the car loan, the payoff will not do much harm. But if your history is comparatively young, such action will cause your score to sink.
Do Not Rush To Pay Off Your Debts
It is vital to know that late payments take away 35% of your personal score. However, there is no use in paying off a credit card too early, even if you have extra money that could be spent on it. You may think that the earlier you close the debts, the better. But that is not true, and it won't improve your reputation in the bank's opinion. It is not profitable for banks to lose money from "unpaid interest", so do not try to close the loan ahead of time wholly or partially; otherwise, your rating will fall.
If you have done your best but still haven't got the desired result or the score hasn't risen as much as you hoped, you can use the services of DebtQuest USA. We will help you rectify your credit score as quickly as possible.