How to Live Without Debts
How to Live Without Debts
How does it happen that some people, receiving a rather modest salary, manage to have a debt-free lifestyle, while others, earning many times more, are always in debt? It turns out that the reason people most often cannot face their regular obligations is that they are in debt because they can't live within their means. Some experts believe that all debtors can be conditionally divided into several categories.
Rationalists. They prefer to use someone else's money to solve their pressing problems and calculate the benefits of being able to repay loans at a convenient time.
Casual debtors who are struggling with a lack of money due to unforeseen circumstances, such as theft or illness.
Those who like to spend someone else's savings are people who can't adequately distribute their financial flow. For example, the category of eternal debtors usually includes those who strive to live as well as others but have an unstable, low, or average income. These are people who often have an empty fridge and a lot of unpaid bills for electricity and water at home, but they always have the latest model of an expensive phone in their hands and an elite leather bag. All of these things, of course, are purchased while they are in debt.
Some are submerged in debt, like being in a swamp, and choose not to buy something, but to repay their previous debt.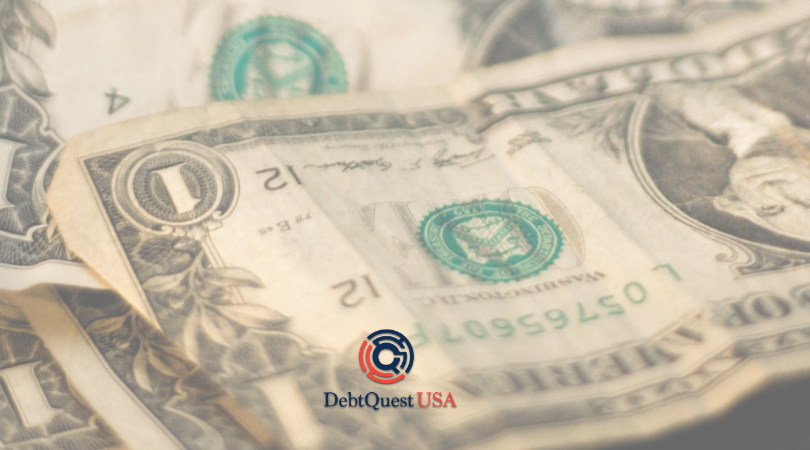 8 Useful Tips on Controlling Your Finances
In this paragraph, we included some of the most useful tips for debt-free living.
Think about the future
1
Start saving money today. Allocate a certain amount of money from each salary (preferably not less than 10%), do it regularly, without giving yourself a break. Savings can be kept in a deposit account at the bank. Try to make this account as inaccessible as possible. First, there will be no temptation to use this money, and secondly, as a rule, the interest on such deposits is higher.
But before you start saving money, you should decide on your goal. Why are you doing this? To buy an apartment without getting involved in a mortgage? So, you can retire at a certain age? The purpose should be clearly stated and voiced. You need a strong motivation for debt-free living.
Avoid credits
2
Nowadays, you can buy anything on credit: a house, a car, a TV set, a refrigerator, a telephone, a trip to the sea… Advertising is full of "super advantageous" offers. How can one resist such a temptation? But, of course, it is more profitable to save the necessary amount of money and make the purchase at once with no debt, than to pay a huge interest monthly.
Don't react to a momentary impulse
3
You have seen beautiful shoes in the window. Yes, they are worth a lot of money, but there's nothing you can do about it. And now your friend supports you and is ready to lend you the money right now… Stop! Take a moment. Refuse to buy them for at least 24 hours. And even better, take three to four days to think about it. When the euphoria passes, you will be able to think rationally. Do you really need this purchase? Are they worth going into debt once again? At least you can wait for a sale and remain debt-free.
Keep track of the little things
4
Write down all your expenses and then analyze them. You'll see how much money is spent on such "trifles" as a chocolate bar for lunch, a magazine on the road, etc. Perhaps it's worth baking a chocolate cookie and taking it with you in case you want to have a bite to eat, and it's more profitable to get a monthly subscription on a favorite magazine. Money saved can again be added to your savings deposits and allow you to stay debt-free.
Pay in cash
5
Give up the habit of using a credit card. You don't notice how far you are getting into debt because you are purchasing little things. When you hold "live" money in your hands, it is harder for you to part with it, and the decision to buy is made in a more balanced way.
Evaluate your work
6
You have to spend less than you earn to get by without debts. So, you can either cut costs or increase your revenue.  Be honest with yourself: don't you borrow too often? What are you doing to earn more? Think about how much this work fits your needs. Isn't it time to make a change? Living debt-free can be closer than you imagine.
Keep your financial independence from your family
7
Sometimes it's better to refuse offers to take money. But do it tactfully so as not to offend your loved ones. Explain why you are refusing their offers to help and that you want to know how it feels to be debt-free.
Be generous
8
In the context of this topic, this advice sounds paradoxical, but generosity is precisely the kind of advice that will help you not to feel too dependent on money and stay happy.
Scientists from the University of British Columbia conducted an amusing experiment: they distributed envelopes with five- and 20 dollar bills to 46 college students and gave them the opportunity to spend money either on themselves or on their friends. Then they asked the participants how they felt. For example, how happy they were at that moment.Guess who felt happier? It turned out that those who spent money on gifts or charity felt happier.  And the level of satisfaction did not depend on the amount of money given and spent. Therefore, you always can find more reasons to enjoy the benefits of being debt-free and provide happiness to your family and friends.