How Can I Raise My Credit Score by 50 Points Fast?
How Can I Raise My Credit Score by 50 Points Fast?
Statistics show that one in three Americans don't realize the effects of having bad credit. However, the difficulties of low credit scores will catch up to consumers whether they expect it or not.
Before you experience these consequences yourself, start taking steps in the right direction. You can begin by raising your credit score 50 points, and you will already see impressive benefits from this change. Here are some suggestions on how you can make that happen.
Most Significant Factors That Affect Your Credit
If you don't know how FICO rating works, every fluctuation in your score will come as a surprise. You may be wondering, "Why did my credit score drop 50 points?". Multiple factors determine the final number on your credit score, and their significance in relation to your score is the following:
35% – payment history. This figure demonstrates whether your past credit payments have been made on time.
30% – amounts owed or credit utilization rate. Maxing out your account could indicate that a person is overextended, and is more likely to make late or missed payments.
15% – length of history. Longer credit history will always have a positive effect and show your credibility.
10% – credit mix. FICO also looks at the total number of accounts you have – the more, the better.
10% – new credit. Lastly, it considers how you shop for credit and whether you've opened several new credit accounts in a short period of time.
Protecting and building your credit is more critical than ever. Most people know about the usual implications of credit scores – interest rates for credit cards and ​loans. However, more companies and institutions have started analyzing this information. For example, insurance and utility companies, and employers check your score, which affects their decisions.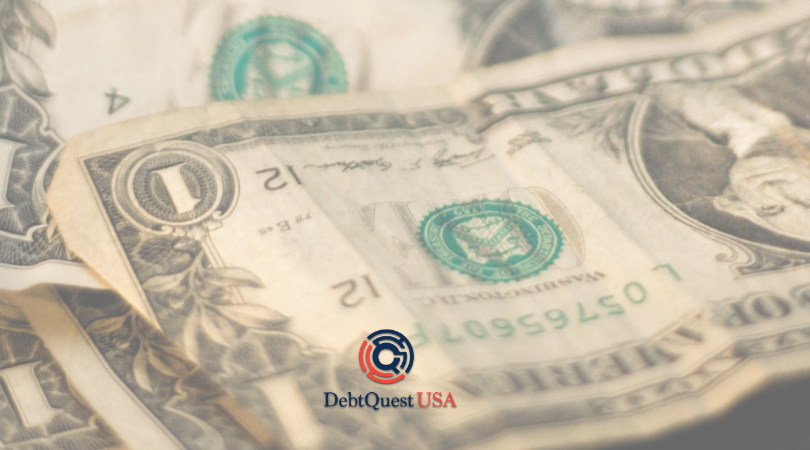 The Most Effective Ways to Build Your Credit
Now that you realize what makes up your score and how important it is, you can start looking into various methods to fix it. You might be suffering from bad credit or no credit, but you can always find a way out. Even if you have a decent score, you can always do better. With these tips, you will be able to confidently say, "I know how to increase my credit score by 50 points".
Check Your Credit Report for Errors
There is a chance that your credit score is not entirely correctly reported. Just like any institution, there is room for human error. You can request a copy of your report free of charge or for an insignificant price. Contact one of the credit bureaus or a specialized company, and you should receive it shortly.
Then, inspect the entire report for any mistakes. In case you find any wrongfully filed claims or missing payments, anything along those lines, you can dispute it. If you are correct, you can get that information taken off of your report. Since the bureaus are obligated to address the issue within 30 days, you should see improvements within a month.
It makes sense to repeat this process from time to time. New errors can occur at any time, so you need to keep an eye on your report. The earlier you spot an issue, the more likely it is you will get it resolved efficiently.
Set Up Recurring Payments
You can also do yourself a favor by automating some of your payments. Suffering from the consequences of bad credit can make your life stressful as is. When you add the hardship of being flooded with bills, it only makes it worse. Choose any of the following ways that are suitable for you:
Go directly to the vendor – Contact the company, vendor, or creditor you make payments to or visit their website. The process of setting up an automatic payment will be quick and easy.
Go through your bank – Log onto your online banking account, go to the bill pay section, and choose the needed functionality.
Use your credit card – You can plug your credit card information in to pay bills, such as a cell phone bill, without any third parties.
Open a New Credit Card
As mentioned earlier, your credit score is affected by your total available credit. It is compared to how much you use and calculated as a percentage. This suggests that raising your credit score 50 points can be done by expanding the maximum balance. A new credit card easily fulfills this need.
For example, you have used $2,000 out of $4,000 available to you, which is a 50% utilization rate. This is not the worst but can definitely be improved. If you open another card under similar conditions and stick to your regular spending of $2,000, you lower the rate to 25% without cutting your budget.
Make sure to use the second card. Ideally, you should spend between 1% and 20% on both cards. Also, an essential thing to remember is that it is not free money, and you will have to pay it back. So, keep your spending at bay.
Diversify the Types of Credit You Get
There are multiple types of credit that bureaus consider when calculating your score. If you qualify for them and manage them successfully, it shows creditors that you are a reliable borrower. In the end, you can increase your FICO score by 50 points or even more.
Here is what you should take a look at:
Revolving credit – The most common type within this category is credit cards. The process of borrowing money and paying back the amount you have used on a rotating basis keeps your credit activity current.
Installment credit – This arrangement specifies payment amounts for a certain amount of time. Student loans and home equity loans fit this description.
Secured credit – This form requires some form of collateral, which is used as a lien against the loan. Examples are secured credit cards, mortgage or auto loans.
Open credit – Examples include company charge cards, cell phone accounts, and home utilities. They don't acquire interest but appear on your report regardless. In any case, you should still make timely payments even with 0% interest.
Always Pay Your Bills on Time
Missed payments never look good on your report. In fact, it is one of the most significant factors determining your overall score. There have been cases when a credit score dropped 50 points or even 100 points because of a single late payment. You don't want your creditors to see your inability to pay responsibly. There is no denying – being careless with your payments is not advisable.
Unfortunately, it will take more on-time payments to make your score rise in comparison to how quickly it could drop. Make sure to stick to your agreed upon payment schedule each month. It will take you some time, but it is the most valuable tool in the improvement of your credit. Convert this rule into a habit, and it will become an innate part of your daily life.
Improving Your Score Is Worth the Effort
Even though there aren't any word-for-word scripts for improving your scores, these tips have proven to be useful. After reading our article, you should be well equipped to make real progress in your finances.
The question of how long it takes to increase your credit score by 50 points does not have a definitive answer. It will depend on where you start, your income, and your determination. But in the end, you will be glad you did it – you can max out your rewards, improve your chances for loan approval, get lower interest rates on mortgages and other loans, etc.
Overall, good credit opens up opportunities that you might not have access to yet. But achieving this goal is not always easy. If you want to become educated on the topic of credit and personal finances, you can do it with DebtQuest USA. There are a lot of meticulous details that an average person doesn't know, and our goal is to close that knowledge gap.