Is It Good to Be a Credit Card Deadbeat?
Is It Good to Be a Credit Card Deadbeat?
Are you aware of how you handle your credit cards and how they differ from other users? Most likely, you have never given it much thought. The majority of us use our credit, check statements, and pay the balances – nothing more.
But credit card companies have another way of looking at it. It turns out they distinguish between revolver debt, credit card deadbeat, and "card-hacker" users. Let's see what makes these users different and which one you should strive to become.
Types of Credit Card Users
From a consumer's perspective, we don't have a distinct separation between credit card users. The reason is that we derive no benefit from having this kind of information. Credit card companies, on the other hand, are keen to learn and understand users' habits. Here are the categories they came up with.
The Revolver
What is a revolver in finance? These customers do not pay off their balances in full at the end of each month. As a result, they receive more interest on their unpaid balances. As time goes by, the total amount increases even more, since new balances are added to the existing ones.
The customers bring the highest profit to companies because unless they pay on time, they end up spending more money. As you might have guessed, credit card companies prefer to have as many revolver credit card users as possible. It doesn't mean that being a revolver is awful, but it does mean that you pour more money into creditors than you need to.
The Card Hacker
This type of user finds ways to outsmart companies by leveraging different offers to their advantage. For example, they might open a credit card to receive incredible bonuses that have a high annual percentage rate. They might also make big purchases and receive rewards.
At the same time, they could open another credit card; only this one has 0% interest. Users can transfer the charges from an expensive purchase over the second card at 0% interest. It buys them more time to pay it off the debt with no interest.
While it sounds enticing, these actions are not flawless. For instance, cards offering balance transfers often require fees for signing up. If the rewards' are worth is less than the fees, you end up losing money.
The Deadbeat
A deadbeat credit card user is one who pays their credit card bills in full every month. Despite the unflattering name, deadbeats practice responsible behavior and have a lot of positive financial acumen. They realize the benefits of consistently making and carrying out this strategy from month to month.
They are also hard to persuade when it comes to bargains, sales, and special promotions. They often see past the promotional tactics and realize there is no real benefit. As far as they can help it, deadbeat users do not have to pay interest. The reason you want to be a credit card deadbeat is simple – it is very expensive not to be one. By staying on top of your finances, you escape potentially costly finance charges on your credit card balance.
Who Do Credit Card Companies Benefit From?
As has been said, credit card companies can stay in business mostly due to the bank accounts of revolver users. They profit from collections in the form of interest, fees, and other charges. When you fail to pay your full balance in full or revolve it, you will have interest and finance charges for that amount. Companies love these transactions since they yield them pure profit.
In comparison to revolver credit card users, settling your balance in full each month saves you a lot of money. By extension, it means companies can't collect interest on these users, hence the term "deadbeat". While these users still pay specific fees, it is less significant.
For example, you have a credit card balance of $5,000, with an interest rate of 15%. Instead of paying the balance in full each month, you send $200 to the creditor each month. If you don't add any more to the balance, it will take you two and a half years to pay it off. Over time, you will have paid $1,033 in interest alone. If you only contribute minimum payments, it will be even higher – more than $2,000.
By this logic, you should strive to be a deadbeat user. Even though it may be slightly more challenging to execute, the long-term benefit is evident. There are additional perks as well, such as a gradual improvement in your credit score.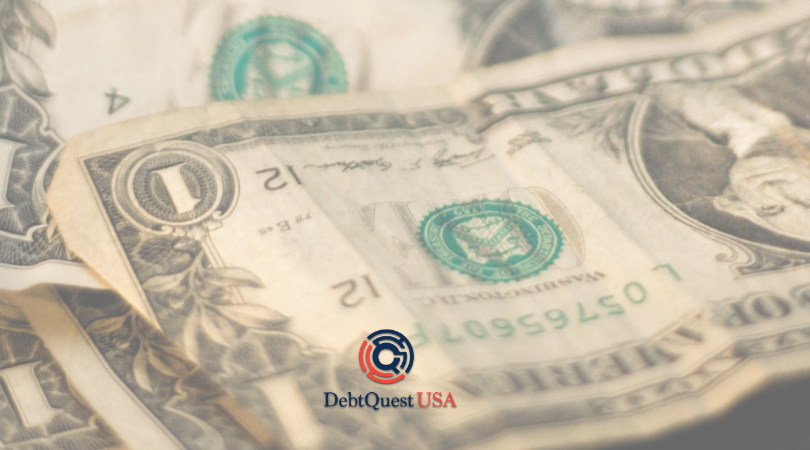 How to Become a Credit Card Deadbeat
We recommend sticking to the following rules to become a deadbeat user and enjoy the benefits of this position. Remember that changes in your financial behaviors do not come overnight. Decide which one you can stick to long term.
Don't Carry a Balance
What does it mean to carry a balance on a credit card? As you might have gathered, it means only paying the minimum and always owing money to your credit card company. So, to avoid this situation, try paying your balance (or a portion of it) every time you get paid at work.
Contribute to Your Savings
If you have enough money to cover emergency incidents, you will not fall behind on your credit card payments. Whether you deal with car repairs, sudden medical expenses, or something else, it will not affect your credit.
Budget Smartly
Leave some disposable income for entertainment or spontaneous purchases. If you are too strict on yourself, you will eventually either feel very constrained or fail to stick to your budget. Also, pamper yourself, and your loved ones are great for your mental health.
Improve Your Credit History
It is common knowledge that having a great credit history generates many perks, such as low-interest rates on credit cards and car insurance rates, better chances for higher limits, etc. These benefits help you remain a responsible credit card user.
Don't Have Too Many Cards
Having a couple of credit cards is helpful. For example, you can find a combination of cards where rewards outpace the fees. However, if you open too many, you will become overwhelmed with tracking and managing all of them. You may even forget to pay the balances on some of them.
Learn the Terms and Conditions
Do you know when the company can charge fees? Is there interest on cash advances? Are there any hidden rules? Even if you want to believe the company has your best interest in mind, they are always seeking better profits. The more informed you are, the less likely it is that you will be taken advantage of.
Main Takeaway
If you are already a deadbeat, congratulations! It means you have mastered the skill of being a responsible credit card user. You can go even further and ask your credit card company to increase your credit limit. If you don't change anything else and continue to pay your balances in full, you will noticeably improve your score.
If you are considered a revolver in finance, you may want to make some adjustments. It doesn't necessarily mean you are doing something wrong. But you can make some changes with the help of DebtQuest USA and save any extra money each month. See what kind of strategy will allow you to pay your balances in full and start taking the necessary steps to financial freedom.