What Should I Do to Raise My Credit Score by 40 Points?
What Should I Do to Raise My Credit Score by 40 Points?
A person's credit score is a vital issue. It absolutely influences the quality of your life. If it's low, you have to raise it. So, we've prepared a list of advice that will help you to increase it or realize what went awry with your original plan. This list is not exhaustive, so we advise you to not only read the article carefully but also take time to review all of our articles. Remember, if the situation is too overwhelming, you can always use DebtQuest USA services. So, what have your actions been if your score has dropped 40 points?
Where Can I Check My Credit Score?
Credit bureaus collect information and create a credit history report which includes your name, SSN/ITIN, all registered residential addresses, a list of all bank accounts and your credit payment history. This includes registered public information, such as unpaid bills and fines, lawsuits and tax arrears. These requests may be made by various organizations that you have contacted in order to review your credit history. First, it is necessary to understand where you can check your personal score.
The government guarantees everyone the right to check their data on the web, AnnualCreditReport.com once a year for free, but once a year might be too seldom for you, so you can check it yourself whenever you want. There are three main credit bureaus (companies that collect and store credit histories) – here are their sites: Experian.com, TransUnion.com and Equifax.com.
The fact is that they all have different formulas for calculating a Credit Score, the data may vary slightly, so it makes sense (for example that you want to make a valuable purchase) to check the ratings from all of the above bureaus.
If you want to buy a car, then you pose a question – the data from one of the three bureaus will be checked by the dealer himself? Many check the" General " credit rating, called FICO, and you can find it on the website myFICO.com
If you do not want to pay for anything, you may use additional sites for free: CreditSesame.com or CreditKarma.com, and even subscribe to Credit Score change notification services. Different sites take information from various credit bureaus.
And finally, many banks provide a service: telling you your credit score at the end of each month. For example, Wells Fargo and Discover bank offer this service.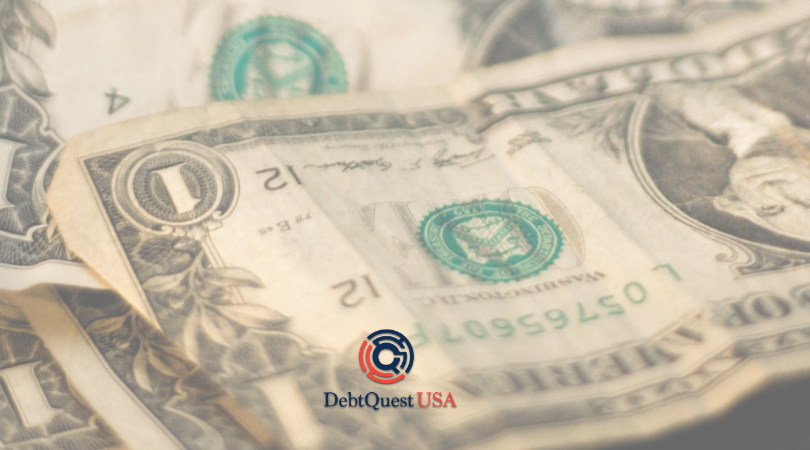 Error Detection
If your FICO score has dropped by 40 points, the reason might be elementary, such as errors in the reports. Reports sometimes contain errors or content that has not been updated. For example, a loan that no longer belongs to you, a late payment that didn't actually happen, a loan that was actually repaid a long time ago. Unreliable and inaccurate information can ruin your figures, so the first way to upgrade your credit score is to scrutinize the report, identify inaccuracies and report them to banks for correction.
The Elimination of The Debt on Current Loans
It is vital to know that late payments take away 35% of your personal score. Therefore, before making plans to increase your credit rating, it is necessary to deal with existing loans: eliminate debt and pay the remaining amount in accordance with the contract. It is not profitable for banks to lose money from "unpaid interest", so do not try to close out the loan ahead of time, wholly or partially; otherwise, your rating will fall.
An Increase of Official Income
The score is calculated not only through info related to the financial transactions of the borrower but also from its characteristics in general: age, place of residence, working experience, the number of official earnings. If your income increases to more than 60% of your current credit obligations, your credit score will improve significantly.
Automatic Payments
Credit history is a mathematical algorithm. The algorithm gives an estimate by inferring from how you pay.  If you pay the same amount on the same day, then your behavior is logical and predictable. Do the following:
set a minimum automatic payment on all credit cards through your bank account. Preferably 4-6 days before the due date.
if you have any additional, so-called extra money, you can make additional payments. But most importantly, don't change the automatic payouts.
Do Not Rush To Close Your Cards
Often there may be a situation when the need for an old card that you do not use disappears. However, closing it, will cause a drop in your score, because if you shut down the old map, the age of your earliest account and the average period of account ownership will not take into account the closed card, and your rating will decrease, which will make you a newcomer in the bank's opinion.
You could argue that every closed account remains on the credit report for ten years. Of course, it does, but this information can be deleted at the request of the bank at any time. So, if the account does not affect your financial conditions, do not close it.
Regularly Pay Utility And Other Bills
If you suddenly delay payment for heating or water for some reason, most likely it will not affect your score in any way. At first, the bank will wait and give you time to pay the bill. Then you will be imposed a fine. And in the most neglected case, if the penalty did not affect you, the debt will be transferred to collectors, and at this point, the debt will be reflected in your credit score. So try to avoid it.
Avoid Large Debts
The amount of debt you owe dramatically affects your credit score. The less you owe, the better. Moreover, if you are not paying with a credit card at all-this is also not very good, and will surely affect your score. So ideally, use the card as frequently as you can, but have no debt that would significantly exceed the credit limit.  You will be able to spend money with an increased limit. What is the conclusion? The total limit should be increased, and the debts should be lowered.
If we talk only about credit cards-then at first, as you build a credit history, the credit limits of your cards will be minimal. Try to pay for the debts immediately; do not wait for the end of the month. For example, have a card with a limit of only $500 and use it at least once a day, but every day go to the site and repay the debt. When at the end of the month the report will come, there will be light "debt = $25", will be perfect!
As your credit limit grows (read about it in the next paragraph), you will be able to spend more and more, repay less and less, and in the end reach full automation – when spending on credit cards is automatically repaid at the end of the month, the process will not require your attention at all. You'll get to that. In the meantime, the cards are small — for good growth of your score you need to work hard and constantly monitor your credit balances.
Choose The Right Accounts
From the point of view of banks, your accounts have different "weight". For example, a person who bought a house with a mortgage has a better reputation in the eyes of banks than a person who opened ten consumer cards in clothing stores.
It is difficult to say the exact numbers, or how the presence of one or the other type of account affects your score. They are roughly listed in this order:
Mortgage-real estate loan
Financial loans (e.g. for business, education)
Consumer loans (car, TV)
Credit card
Shopping cards
Therefore, it would be better to finance the purchase of a car but not get another card. You can even pay the loan in advance-the very existence of a higher-ranking loan will already have a good effect on your credit score.
If you have done your best but still haven't gotten the desired result, you can choose to use the services of DebtQuest USA. We will help you rectify your score as quickly as possible.