What Are the Ways to Pay Off 50K in Debt in Three Years?
What Are the Ways to Pay Off 50K in Debt in Three Years?
30% of Americans have $50,000 or more in debt. That much credit card debt almost always accumulates slowly innocently and ends badly. Often, people don't even see it coming. The convenience of credit cards has changed our attitude towards spending. All you've got to do before purchasing anything is to swipe your credit card.
Luckily, there are ways to get out of this financial disaster. This article will give you essential tips on how to pay off 50k in credit card debt. While it will not necessarily be a fun experience, it will teach you many valuable lessons about finances.
Determine How Much Debt You Have
A common mistake people make is never looking at their statements and account balances, especially if they know they are in trouble. However, instead of passively letting your debts continue to mount steadily, your first step is to become well-informed on your finances.
You may have accumulated different kinds of debts. So, don't leave anything behind in your calculations. When you have that total number figured out, you need to compare it to your annual income. Once again, it's not the time to let your emotions out – be honest about your number.
At this point, you can calculate your debt-to-income ratio, which will help you plan the next steps in eliminating debt. For example, if you earn $100,000 a year and have $50,000 in debt, your Debt Ratio = 0.5.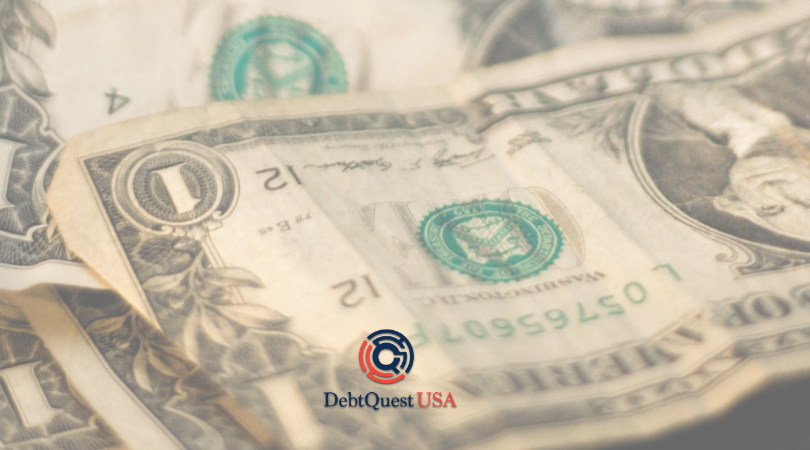 Reassess Your Approach Toward Personal Finances
The next step in your journey to pay off 50k in credit card debt is changing your habits. Even if you win the lottery, you might end up in debt if you don't assess your behavior critically. Here are a few sample scenarios:
If you already have debts, don't make plans about moving out to a better area. Don't live beyond your means in any shape or form.
If you fell into debt after losing your job, make sure to build up a more reliable savings fund. You never know when you might lose your income again, so be prepared.
If you tend to spend money whenever you are feeling down, address your personal problems instead of overspending. Going on a shopping spree will only give you temporary satisfaction.
The most proactive approach is to get to the root of the problem. Once you figure out what causes your reckless spending or what incident made you overspend, it will be easier to become more responsible.
Increase Your Income
While it is a good idea to cut your spending, you can eliminate large debts much faster if you start earning more. If you have an average income, you may not even have room in your budget for additional savings. Think of ways to generate more income, which applies to you. You could:
Sell stuff – Go on eBay or Craigslist to find new owners for your possessions. Think of it as a way to free your life from things you don't need.
Work more – Ask your employer to give you extra shifts or get a second job. Frankly, it is going to make your life less comfortable for a while. However, putting in extra hours earns extra dollars.
Work smarter – This is the most sustainable method of earning more. You can customize this option however you like. You can get a promotion at work, find a higher-paying job, or even start working for yourself (although, be careful not to make the situation worse).
Use Tools to Help You Get Out of Debt
The recommendation listed above contains gentle ways to improve your finances. But if you want to know how to pay off 50000 in debt in two years or a similar strict timeline, you need a more aggressive approach. Here are the most effective tools for tackling large debts.
Balance Transfers
Some credit card companies allow users to open a 0% card for a certain number of months. Since acquiring an interest in regular credit cards is a big concern, you can benefit from this balance transfer. It will provide immediate relief from a portion of your debt.
However, it is not a cure-all method. Here are some things you should consider before taking this approach:
You need to have a very good credit score to get approved.
It often involves fees that may hurt your savings.
It buys you more time but doesn't solve the entire problem.
You might be tempted to spend money irresponsibly.
Debt Consolidation Loans
Relying on a balance transfer is not the best option if you have to do them multiple times. If you have a basic idea of how to pay off 50k in credit card debt, you may know that it will likely require a more aggressive approach. You may be in a situation where:
You have too much debt on several credit cards.
Other options do not generate long-term profits.
At some point, you may not qualify for new credit cards, but you may be able to get a loan. Moreover, if you've managed to keep your scores relatively high, you can get a great deal on your new loan. If you consolidate your old debt with a lower-interest loan, you will be saving considerable amounts of money.
Make sure to obtain a new loan with favorable conditions. Just like any other method, you can create more damage if you don't handle it correctly. If you know you can make payments consistently over a long period of time, this might be the option for you.

Credit Counseling and Debt Management
A reputable credit counseling agency can help you make a plan to get out of debt. By getting professional insight, you ensure the process goes smoothly. Without making any big claims, they will explain the best plan of action you can follow. A more structured approach will yield higher results.
In cases of large debts, credit counseling companies set a long-term plan – two to four years, in some cases, a little longer. Once the counselor negotiates new terms with the creditors on your behalf, they draw up a detailed plan specifying what you need to do and when. They will also help you rearrange your budget so that you have enough money to live by as well as funds to direct toward your debt.
You may also want to research entering a debt management plan. At DebtQuest USA, we offer a variety of solutions that accommodate your specific situation. If a DMP is not suitable for you personally, it can hurt you even more. So, get an opinion you can trust.
The Bottom Line
Once you figure out the tactics of eliminating your debt, you need to keep learning. Even if you think the concept of money is pretty cut and dry, it turns out to be a very engaging and important topic. If you familiarize yourself with different aspects of money, you will be making more informed, wise decisions.
Whether you learned ways to pay off $40,000 in credit card debt or any other amount, the key is to prevent this situation from occurring again. Now that you know the basic rules about money management, it's vital to turn them into actions.