What Are Some Quick Ways to Build Credit?
What Are Some Quick Ways to Build Credit?
The ability to develop healthy financial habits and be financially responsible is one of the most useful skills in the 21st century. Stores and businesses require a good credit score from you before providing goods and services. Your potential employer, in most cases, will check your credit history to be sure they can trust you. Especially if you are going to work with company finances.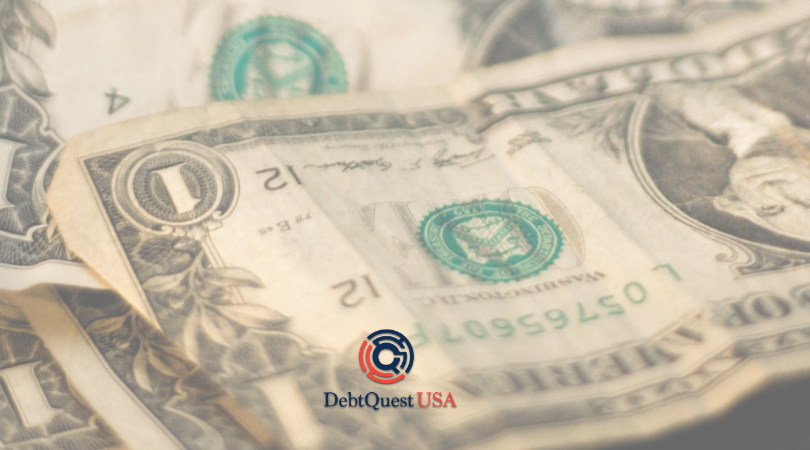 You also need to know quick ways to build credit because:
It can affect the home you can buy. Conscientious lenders usually check your score. Low credit scores may cause disapproval of the loan application or a higher rate in case it is approved. Even if you want to rent an apartment, your landlord will make a decision based on your credit.
It can affect your car. Bad credit history will limit your choices. The consequences are the same as in the house case: disapproval or much higher interest rate.
It can affect your work. Your credit history may be checked by potential employers when you are looking for a job. Lack of financial responsibility may result in a denial of employment.
It can affect your business. In any case, you will need additional money to start your business. To obtain a business loan, you need to have a high enough credit score.
It can affect your life. Anytime you may want to borrow money, be prepared that the second party will check the score. In the future, you will have to count on your credit history for most things, from getting a cell phone to car insurance rates.
Without a good high score credit history, it becomes more complicated and costlier to get a house, a loan, or a credit card.
Furthermore, you will have found easy and secure ways to build your credit fast.
Why Do You Need to Build Your Credit Score?
How fast can you build credit? Six months? A year? It only depends on you! For example, you can get 100 points relatively soon.
Try some methods listed below:
Be Disciplined!
Pay on time. That is the first and one of the main rules. The absolute majority of people have problems with debt because of the postponed payments. Payment history has the biggest effect on a credit score (35 %).
That is why this is the first requirement when we are talking about the building of credit. Of course, there are companies like DebtQuest USA that can help people to rebuild the credit even with significant debt.
We have already supported thousands of people in need. However, our opinion is that prevention and discipline are the best approaches. Be mature and design your financial habits from the very beginning.
Check Errors in Your Credit Report
1It is not only you who can make mistakes. CRAs also can make errors regarding some information. You may receive a free copy once a year. It would help if you looked for later payments or outdated information. If you find an inaccuracy, first, tell the consumer reporting company about this, in writing. These companies are required to investigate any inquiry. Then tell the creditor or an information provider that you dispute an item, again on paper. Within 30 days, agencies have to correct the errors, and your score will increase.
Make Micropayments
2One component of the credit score calculation is debt usage or credit utilization. Keep your utilization low during the month by making multiple small payments. You will see improvement in the score right away.
Ask for Higher Limits
3Higher credit limits lower your credit utilization, and you may get a few points for your score. That is the fastest way to build credit.
Do Not Close Credit Cards
4Remember about credit utilization. It will be best if you keep all of your cards under the limit and the usage to a low level. Keep your cards open and use them only sometimes.
Apply for Different Types of Credit
5For example, you may mix credit cards and loans. This will increase your creditworthiness. (The overall impact on your score is 10%)

Become a Co-user
6It is the easiest way to build your credit history fast. Suitable for students or other people with no history. You need to ask someone close (for example, a relative) with a long record to add you to his/her card as an authorized user. The best thing is that you do not even need to use this card.
Get a Secured Credit Card
7This option is for those who are rebuilding credit or have none. You need to have a deposit to open this card. In case you do not make payments, your bank will take money from your deposit. After some time, you may upgrade it to an unsecured card. The requirements are mature management, on-time payments, etc.
Typically, every 30 days, your credit reports are updated. Credit card issuers report history and balances to the credit bureaus each month. Sometimes you need to ask your creditor to report your credit card history. So, while being a reliable credit owner and trying different methods, you may expect additional points to your score each month.
Remember that FICO credit scores vary from 300 to 800 points. You need to have more than 700 to be a financially reliable person. That may be challenging, especially for people who have decided to rebuild their credit. You can build up sufficient credit history to generate a score in a year. But it takes years of mature credit management to get at least a good credit score.
Even if you did not know or did not follow credit management rules and now have a huge debt, you can use our specialists to improve your score significantly and then implement the quick ways to build credit mentioned above.
Lack of financial education, on a government level, ends up in delayed payments and bad credit scores. DebtQuest USA has resolved a number of cases in unsecured debt areas like medical bills, credit card debt, business loans, etc.
Our goal is to educate the consumers and help them to start a new life. As we always say, prevention and discipline are the best instruments. So, please do not panic and let us support you. With our support, you will be able to get back your financial control and become a reliable consumer, sooner than you think.