Cheat Credit Score: Legal Ways to Raise Your Score
Cheat Credit Score: Legal Ways to Raise Your Score
Everyone knows that if you want to get credit, you should have a good credit score as the bank needs to be sure you will pay your loan back. In a perfect picture, you have an excellent credit score because you were a diligent borrower.
Nevertheless, unexpected circumstances often change our plans. One missed payments, and your score goes down. Does it mean you will never get credit because of that? Of course not. There are tricks to increase the credit score, but be sure they are legal.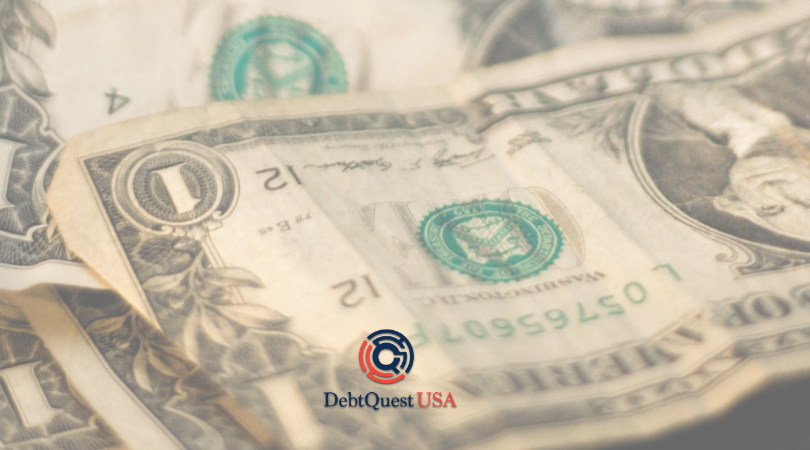 Credit Score: Components
Before we talk about the components, it's worth mentioning the score range, so you will know whether you need to improve your score or not.  A credit score may vary from 300 to 850. There is no strict border between a good level and a bad level. However, most of the time, scores above 720 are considered to be ideal, when those below 630 are negative.
When your credit score presents your financial reliability in an unfavorable light, there are credit tips and tricks you can use to address the things that put your score down. Let's see what these things are.
There are five issues that make up your score:
History of payments – 35% of your credit score
Debt-to-credit-available ratio – 30% of your credit score
The length of your last credit – 15% of your credit score
The number of times you have already applied for new credit – 10% of your credit score
The types of loans you have – 10% of your credit score
There are two out of five points that reflect the majority of your credit score. They are history and debt vs. credit availability. We think that all the points are understandable except for the debt-to-credit-available ratio.
Let's make it clear. This ratio shows the available debt versus the amount you've already used. Let's imagine you put down all the loans you have, which is $15,000, while the debt is $7,500. That means your ratio is 50%, which is really high. There is no perfect ratio. However, everything above 30% is considered as high. So, you may encounter problems while applying for new credit.
Tricks to Raise Your Credit Score
Well, we have determined the things that make up the credit score. Now, you are ready to find out tricks to boost credit score fast.
Credit Report
1We recommend checking your credit report. According to the law, you can request one free report from one of three leading nationwide credit reporting agencies. The report will help you evaluate all of your credit accounts. Check those with late or missed payments.
Bigger Payments
2You should try to pay your debts off as soon as possible. We understand that if you were able to pay the debt ASAP, you might not apply for new credit. However, you should try to do this, at least with the loans that have a high credit-debt ratio. Check all of your credits, determine the one with the highest ratio, and pay it down in the first instance.
Here is one of the tricks to improve credit score. You will need to learn when your issuer reports the payment history to credit bureaus. Notice, even if you have paid your balance off, but the money was transferred after the reporting day, it's more likely your ratio will stay negative. Thus, it's important to pay before the lender reports your history.
Increased Times of Payments
3If you can, pay your bills every two weeks. Try to pay two weeks before the reporting date and just before the reporting date. It will reduce your credit utilization.
Agreement
4An agreement with the lender can become your credit score booster. As we said above, it's not easy to improve your ratio, with only on time, or more significant payments. That's why you can try to contact your lenders to raise your credit limits.
As a result, your credit-debt ratio will become lower. However, if you have an enormous ratio, the lender may deny your request. In this case, it's better to use the services of our company. We will negotiate with your lenders no matter what ratio you have.

Strategic Applications
5What can put your score down is the number of attempts to get new credit. A new loan may be an excellent way to raise your credit limit. Nevertheless, if you apply for credits several times or take a few credits in a short period, it will hurt your credit score.
Credit Cards
6Credit cards have two sides. On the one hand, they can help boost your score. There are sub-prime merchandise cards that you can quickly get. Everyone who applies for this card is automatically approved. However, there are pitfalls.
You will have to put down a deposit, and you can apply for this type of card, only through a specific website or catalog. Another pitfall you can meet is the high-interest rate of the credit card. Avoid big purchases with the credit cards, as it will pull your credit score down.
Old Debts
7Check your debts. Check your accounts and debts to be sure your debt is not charged off. When the credit is charged off, the lender doesn't expect any payments on it anymore. If you make a payment on such a debt, it will be reactivated, and your score will go down.
Diversification
8It's one of the tricks to boost the credit score. Do you remember the fifth component of the credit score? The types of credit matter and make-up 10% of the total score. That's why it's better to diversify with new kinds of credit.
For example, if you have a credit card and a student loan, you can apply for a mortgage. At first, the score may go down, but later you will see the rise, but only if you pay on time.
Debt Consolidation
9Debt consolidation can become one of the tricks to get approved for a credit card and push your score up. In the beginning, the score may move down once you've been accepted into this program. However, we will help you to slowly decrease your balance owed and improve your credit score.
Illegal Ways to Fix Credit
If you think all the methods above are too complicated and you would like to find something simpler, you can find those ways, but they will be illegal. Check the list below to avoid getting into trouble.
The first wrong move is to change your social security number, get a new one under your name, or apply for an employer identification number.
Positive information on your report. Don't trust companies that promise to add positive information or clear your credit reports from negative information.
Dispute of any listing on your credit report. According to the Fair Credit Reporting Act, you can dispute only unverifiable, inaccurate, or misleading information contained in your report.
Conclusion
To conclude, there are plenty of credit repair tips and tricks that can help to boost your credit score. At the same time, you should be ready to spend from two to six months to raise your credit score. The time will depend on the score you have: the lower it is, the more time it will take.
However, there are unfair companies that will offer tricks to raise your credit score very fast. You should be careful because methods that increase your score too fast are more likely illegal. To be sure you boost your score without getting in trouble, contact us, and we will help to solve your credit issue.