How to Improve Your Credit Score in 6 Months
How to Improve Your Credit Score in 6 Months
Your credit score is the basis for obtaining the best interest rate loans. If your credit rating is pretty low, you may be denied a mortgage or charged smaller installments at higher interest rates. The high credit scores reflect your credit standing, as a bank borrower, and should be earned.
Although, if you currently have a low credit score, you can improve your credit score in three to six months by keeping track of your payments and changing a few financial practices that we will explain in the article below.
How to Enhance Your Credit Score Without a Credit History
You can become an authorized user. Check out a relative or close friend of yours who has an excellent credit rating and then ask him or her to add you to their account as an authorized user. By accepting, they will assume all responsibility for the use of the credit card. You will be able to access the card and profit from the owner's extensive credit history.
If anything goes wrong with the cardholder's financial situation, it will severely damage your credit rating, so be extra careful.  It is not safe for the card owner, as anything that you do to damage your credit will hurt him as well. It should be someone who trusts you very well. With such help, you will have an excellent chance to increase your average credit score after the first six months.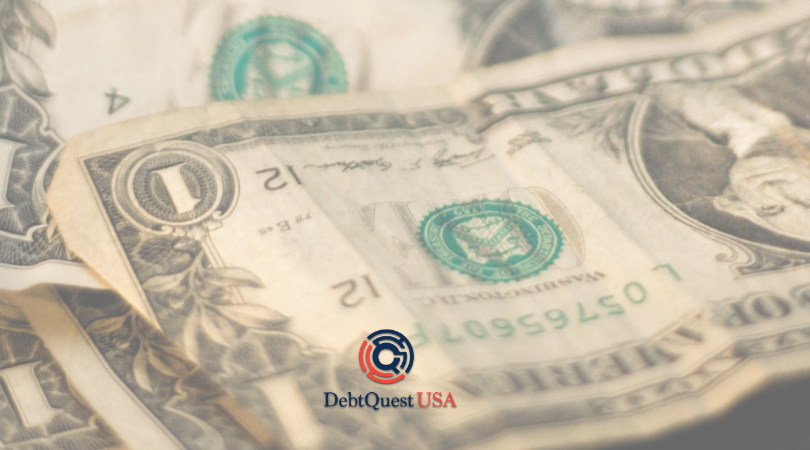 Take a Small Loan
Apply at your local bank or credit union for a small private loan. Use this loan to make a big purchase that you have already planned for. There is no reason to go shopping because you want to be able to repay the loan on time and in full. This is one of the main tips on how to improve your credit score in 60 days.
Ask for a Credit Card with Collateral
You will give the issuer a security deposit, usually equal to the credit limit amount. This is a security deposit for the card, so the issuer will reimburse you if you cannot pay for any other reason. Remember to pay your credit card on time. A secured loan is only temporary until you can get a reasonable rate on a card with an unsecured limit.
You can call for a secured credit card through your bank or credit union, or directly from a credit card company. Look for an option with a low annual fee.
Stipulate the Rental Fee in Your Credit Report
You are probably renting an apartment and paying for it. If you do this on time, it can help you boost your credit score. Many private landlords will not report your payments to a credit agency, so ask if they do, and if not, if they are willing to do so.
How to Raise Scoring if you Have Bad Credit History
Check your credit score. There are a few good ways to improve your credit score quickly. You can contact the credit bureau directly or use one of several free online services to get a rating. You can also apply to a credit screening service that will track your credit score and notify you of any significant changes. These are the main credit bureaus: Equifax, Experian, and TransUnion. Each company will calculate your account slightly differently, so you will want to get a number from all three.
Some banks and other credit institutions will register you as a participant in the monitoring program as part of the registration process. Contact the bank or a credit company to find out if this is the case.
Your account can range from 301 to 850 points. Any score over 700 is a good score, while 750 or higher is a very high rating, and it will help you find a proper term for any loans or credits you may need. A score below 600 points is not very high, and you will be offered a very high-interest rate if you are eligible otherwise.
Dispute any Questions in Your Credit Report
Make sure that all credit cards, loans, promissory notes, and mortgages belong to you and that the statements on each of them are correct. If the reports contain outdated or incorrect information, you should contact the reporting agency as soon as possible.
Keep good debts in your reports. If you have paid off a massive debt, for example, a car or house, do not try to get it removed from your credit report quickly. Repaying a significant debt looks good to your creditors, so leave it there to demonstrate your credibility.
Sometimes misinformation can be obtained by divulging your name to another person, and sometimes by attempting to steal personal information. You will be able to work with the reporting agency to find out what is going on.
Discrepancies or problems can occur at any time, so you should get used to checking your credit report annually to be able to keep track of any discrepancies.  If your issue is found to be a mistake, you will be able to increase your credit score in three months by obtaining this information.
Reduce the Number of Regular Credit Cards
Pay small amounts of money on cards you don't use often and adhere to multiple cards. All of these cards that float around may be harder to track and do not look suitable to a reporting agency.
Keep paid or unused credit cards unless they have been designated for a specific purpose, or you are required to pay an extra fee. You can make a small purchase on an unused card, so the issuer continues to report the action, but repays the debt immediately. You can keep your card to pay one or two specific bills. Make sure you keep track of your spending on these cards.
Expand Your Credit Line
Boosting your credit card limit without increasing your expenses may improve your debt to the credit balance. Increasing the limit is not an exemption for spending more money. You want to make your current debt look better rather than let yourself spend more.  You should only do this if your loan is already high enough, and you have a great tendency to pay on time. If you are not cautious, your credit will be abysmal, and your lender may reduce your credit.
Manage Your Credit Card Utilization
Do not take out your credit card to pay for everything, as it will encourage you to exceed your credit limit and make you look irresponsible. You may want to keep your debt utilization ratio (how much you owe compared to how much you are allowed to use) as low as possible.
Ideally, you will only spend about 30% of your credit limit, showing that you will be able to use the money given to you on credit, but will be able to keep the loan manageable. You do need to spend some money on your cards. Otherwise, banks and other institutions will not give you credit. Without a credit history, they will not be able to prove that you are reliable.
You Have to Pay Your Invoices on Time
This is the best move you can take to enhance your credit score if you are asking: "How can I improve my credit score in three months?". Your payroll history is 35% of your credit score, and any overdue payments harm you, indicating your lack of responsibility.  You can work with your bank or billing company to automatically pay from your bank account.
If you are using auto-payments, make sure you have enough money in your account to pay your bills. If not, you can easily cause more problems for yourself.  Consider paying your bills twice a month, not once a month. This can quickly erase large debts that accumulate suddenly because of unexpected expenses. Otherwise, it may look like you are too eager to increase your credit.
Decrease Your Loan as Much as Possible
Make sure you pay at least all of your debts and then use your available funds to repay them in full. Focus on small debts that are easier to control. This can allow you to keep working until you pay off the big ones. You will need to pay more than the minimal amount to get the right effect, so pay as much as you can.
If you don't enjoy your financial situation and you're trying to start taking a conscious approach to your credit score, use DebtQuest USA. We'll give you the best plan to improve your credit score in six months. With the help of DebtQuest USA, even if you are struggling with a bad loan situation, you will find your budget reasonable, enjoy life, and avoid debt using DebtQuest USA's planning strategy.
DebtQuest USA will help you make a financial plan, no matter how difficult your debt situation is. The only tools you need to be financially secure are the ability to build and repair loans, work with your current loans, and save for the future. You can start your road to financial proficiency and responsible consumption today with DebtQuest USA professionals!