How to Consolidate Medical Debt
How to Consolidate Medical Debt
Americans are facing a challenging financial reality. Wages have barely started rising after a 10-year recession, and yet healthcare costs are increasing. On top of that, they are expected to continue rising in the foreseeable future. Therefore, the issue of managing medical debt has gained, making it an important time to consider medical bill consolidation.

State of Healthcare Debt
Too many people are dealing with problems paying medical bills, worry about debt and delaying or forgoing medical care because of the cost. A recent study reveals that 56% of the working-age population in the USA is struggling to pay medical bills. In other words, 137 million Americans are in medical debt or financial hardship. On average, there are three reasons for this:
Cost of healthcare, especially for multi-chronic conditions
Being uninsured for a period of time
Having insurance coverage that does not provide adequate protection.
Consequences of Not Paying Medical Bills
The good news is that some states forbid hospitals to charge interest, or impose penalties, above a certain amount. But for people residing in other states or those who are still struggling to pay off medical bills or at least the minimum payment, the issue remains unresolved.
If you fail to pay your medical bill on time, the hospital might decide to have the issue dealt with by a debt collection agency. If the agency does not succeed in getting you to pay the debt, it might lead to legal action. Fortunately, it will not end up in a prison sentence, but the repercussions could still be quite unpleasant.
Lastly, if you let your bills pile up, it will hurt your credit score. Rather than letting it become a bigger problem in the future, a better approach is to address it as soon as possible. One of your options is partaking in medical debt consolidation programs.
Medical Debt Consolidation for Unpaid Bills
Medical bill consolidation implies taking out a loan to pay back a hospital, clinic, or doctor. As a result, bills that used to come from different sources will be associated with only one creditor. This is done to simplify the management of unpaid bills and achieving a lower interest rate. For your best-case scenario, the newer loan should have a lower interest rate. At the very least, you can combine all of your payments and prevent the bills from being sent to collectors.
As has been previously stated, a hospital is unlikely to charge interest due to state laws. Therefore, a consolidation loan for a medical bill does not seem like an obvious financial decision. The absence of interest will no longer apply to your situation.
However, there are certain circumstances when it is best to consolidate hospital bills. For example, if you used a credit card to pay at the hospital. In that case, you are dealing with a situation similar to credit card debt.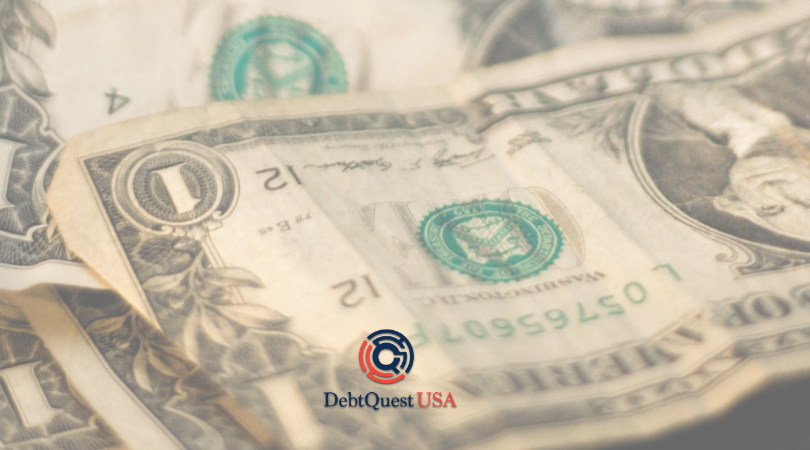 How to Consolidate Medical Bills
The consolidation process is rather straightforward. Here is how you consolidate medical debt through a loan:
Application – you should submit relevant information, the most important of which is the debt amount. The loan amounts vary, and your debt information and necessary details will help determine that. The application form will also contain your name and contacts so you will receive feedback on the email you provide.
Approval – sometimes, the application will be enough to assess the situation. However, in some cases, it is best to arrange a follow-up call to clarify everything. Once your application is approved, you will receive a loan offer. Then, you will follow the steps specified by the lender.
Start of repayments – when you receive your funds and sort out the original bills, all that you need to do is make repayments. Payment methods are discussed individually, as is the monthly plan. The more consistent you are with the plan, the more it will be reflected on your credit score.
Medical Bill Consolidation Benefits
Combining multiple debts into a single loan with DebtQuest USA results in these benefits:
A major perk of debt consolidation is saving money. You avoid being charged higher interest, which can amount to hundreds and even thousands of dollars creeping up on you in monthly repayments. Also, a medical bill negotiator may significantly decrease your payments.
Since you pay less money, there is a high chance of getting debt-free sooner.
You will never forget about a certain bill because everything is in one place. When you have to keep track of different payments, it may become hard to manage. Consolidation means less paperwork and more convenience.
Your budget plan becomes simpler. Normally, bills and repayments come separately at different times of the month. But now you can structure your budget easily and set a certain amount of income aside.
If you are already in a debt management program, you can include your medical bills in it for convenience.
Things to Consider Before Consolidation
Before you take a new financial responsibility, and consolidate hospital bills, take into account some important points of consideration.
Interest Rate
Obviously, it does not come free. Before you take out a loan, you should have all of your calculations ready. If you need to evaluate how profitable this arrangement is for you. Remember to include any charges contributing to your current monthly payments and compare it with what you will be paying.
These are the obligations that will be combined into your new bill:
Upfront company fee
Annual percentage rate
But you should not look at these expenses as a drawback. These payments may equal to only a fraction of the money you would potentially pay without a loan. That is why we recommend assessing your financial situation in its entirety.
Current Credit Score and Income
You should not treat consolidation as easy money that anyone can access. You need to meet certain criteria to qualify for a loan. You have to prove that you are in the position to pay it off. You need to show:
Creditworthiness – in other words, this is a measure of your ability to properly pay back a consolidation loan according to the agreed obligations. If you already have unpaid debt on medical bills, it may have hurt your credit score. Act on it promptly.
State of employment and income – having a steady job and sufficient income are essential. Unfortunately, serious health issues may interfere with that. But you should do everything you can to achieve regular income.
Statute of Limitations
This 'expiration date' on your debt keeps collectors and the original creditor from pursuing it indefinitely. The length of time before the creditor can pursue legal action varies and is counted from your last payment.
Medical bill consolidation will reset the statute of limitations. Therefore, the new creditor will have more time before the debt gets removed from your credit report.
Credit Counseling
Credit counseling gives you access to affordable financial education. Insufficient financial knowledge is one of the problems that contribute to people getting into large debt. Having a specialist who will go over your current financial situation and explain how to get a loan for medical expenses is a great resource.
First, a credit counselor will help you determine your financial goals and prioritize some over the others. This information is an important step in organizing your finances. Your counselor will draw up a budget plan and help you set achievable goals. In some cases, you may receive recommendations on how to improve your credit score, based on a thorough investigation into your credit history.
Negotiating Medical Bills
There are several ways you can negotiate your medical bills:
Discuss it directly with your doctor/hospital. Most hospitals can afford to drop their prices because of the immense inflation of healthcare costs. If you can't afford your current payment plan, the hospital may lower the bill or set a more reasonable payment agreement, instead of spending money on debt collectors.
Make a large upfront payment for a lower rate. This works like a deposit. You can discuss better repayment conditions but make sure the terms are specified in the written agreement. Some hospitals may agree to technically settle the debt for 50-80% provided you pay in one lump sum.
Work with a medical bill negotiator. Even though you may be good at negotiating, a professional is likely to achieve better results. A medical bill negotiator is trained to look for errors in medical bills and arranging discounts on your behalf. You will need to pay them as well, but the long-term benefits are usually worth it.
Non-profits may help in critical situations and provide their services for free or at a low cost. A non-profit organization may offer medical debt consolidation or even debt relief. The extent of such help depends on a particular group.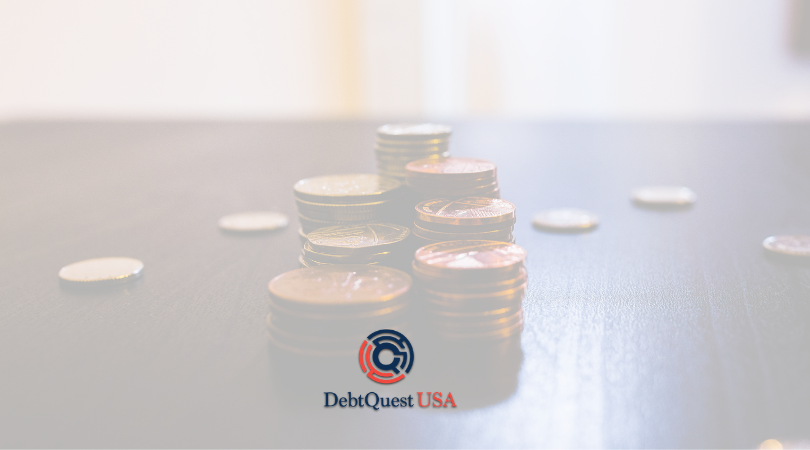 Asking Family and Friends for Financial Assistance
Practically no one likes the idea of asking their close family and friends for financial help. Even though it can be uncomfortable, it is certainly better than going into huge debt or declaring bankruptcy. If you borrow some money, it can contribute to a good chunk of your bills. However, it may not be enough. Another drawback is that your request might complicate their financial stability.

Spending Your Home Equity
A home equity loan can provide a lump sum for paying off or consolidating medical bills. However, medical bill debt is unsecured, and the worst-case scenario is quite different. With a secured debt such as a home equity loan, your house is used as collateral. This means you can lose your home due to unpaid medical bills, which is a poor trade-off.

Paying Off Debt with a Credit Card
Most likely, a credit card will be a quick fix with unfavorable consequences. A high credit card balance will not reflect well on your credit score. Also, if you max out your card on medical bills, you will have no back-up for emergencies.
It may be a viable option for some situations – for example, when the debt amount is rather small. In this case, you need to search for the best credit card for paying medical bills that offers great rewards.

Conclusion
Getting into debt is mentally draining, and in moments of hardship, your situation may seem hopeless. However, this is far from the truth. Some alternatives, like home equity or credit cards, may not be the best options for you. But experienced financial professionals at DebtQuest USA can help sort out your problem and provide information on how to consolidate medical debt.
The biggest takeaway is that you should never neglect your debt. The smartest thing you can do is to tackle your financial issues as soon as possible.