Do I Need to Consolidate My Bills?
Do I Need to Consolidate My Bills?
By the end of 2019, U.S. consumer debt has risen by 3.6% to $4.17 trillion. More people are turning to credit cards in an attempt to pay their bills. Plus, there are also many issues revolving around crushing student loans, auto loans, and many other types of liabilities.
In this context, it is no wonder we receive so many requests saying, "I need help with my debts" or "I want to consolidate my bills". Let's figure out what debt consolidation entails, what are the pros and cons, and how to determine whether it's suitable for you.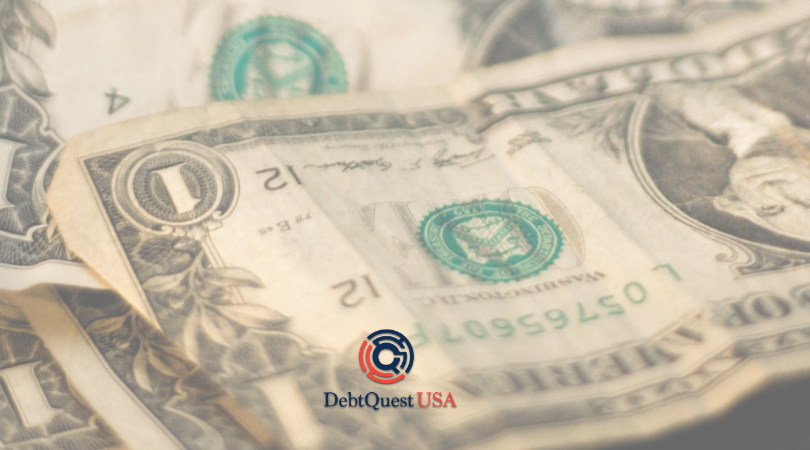 What Is Debt Consolidation?
Debt consolidation is a financial strategy to combine all bills into one payment. The main idea is to reduce the number of payments (installments to pay down debt) and streamline several bills so that they are easier to manage.
Usually, when you consolidate bills, you combine high-interest bills like credit card debt into a new lower-interest loan. As a result, you will potentially have the same amounts of debt but at a lower interest. It helps reduce the average monthly payment and, subsequently, get rid of them faster – in three to five years. Also, if you have a high-interest savings account, you can direct it toward debt repayment.
A consolidation loan is given by many financial institutions, including banks, credit unions, and finance companies. If you have an established relationship with a given institution, there is a higher chance to lower the interest rate or even get a break from it.
A loan has a set duration, which means you have a pretty good idea of when you will become debt-free. You may need to work with a financial advisor so that they can help you get everything in order and come up with a structured plan.
If you have a good credit score, you might qualify for a transfer balance credit card. This method sometimes allows you to transfer your high-interest loans to a card with 0% interest for over a year. It sometimes involves a fee, but the overall conditions are very favorable.
Which Debts Can You Consolidate?
Not all kinds of debt can be consolidated. At the very least, it is not a good idea to use consolidation for some types of debt. The primary candidates are unsecured debts, meaning they are not backed by collateral (an asset that a lender accepts as security for extending a loan).
Types of debt that can be consolidated include:
Credit card
Gas bills
Utility, cell phone bills
Personal loans
Payday loans
Income taxes
Back rent
Medical, hospital bills
Student loans
Most people use consolidation for credit card debt because it is considered to have one of the highest interest rates. Consolidation is especially useful if you have acquired debt on multiple credit cards. As for lower-interest debts, there are also compelling reasons to use this method. The debts can be consolidated for payment convenience as well as interest reduction.
When it comes to utility and medical bills, you might want to consider whether this method is right for you. These debts don't have interest rates attached to them, so you can afford to let them stick around longer. Ultimately, you need to get a professional opinion to get your situation evaluated.
Secured debts involve some kind of asset that the lender can take if the borrower fails to repay the loan. These types of debts can be refinanced but are not subject to consolidation. For example, you will need to find alternative options for:
Mortgages
Home loans
Auto, boat loans
Government loans
Lawsuits
If you are struggling to repay these types of debt, you will need to find another way. However, there is no reason to be discouraged. There are many other ways to manage your debt, and we will help you find the right one.

Advantages of Debt Consolidation
As with any financial decision, you might have reservations about whether any given method has genuine benefits. Before agreeing to a debt consolidation arrangement, it's important to examine the topic from all sides. First, let's take a look at what makes it a favorable choice to manage your debts:
You may be able to pay less. There are no guarantees that your interest will be reduced, but it is definitely a possibility. In the aftermath of consolidation, you can receive a lower interest rate, especially when it comes to credit cards. This means that you will pay lower monthly installments in the future.
The amounts of money you save can help you pay off your debts sooner. Since you will probably need to contribute lower amounts of money each month, you can take advantage of this change. Use this spare money to increase your installments, which will subsequently shorten your repayment period.
Your credit score might potentially get a boost. Timely payments are the second biggest factor in your credit score. Thus, consolidation will have a positive impact on your score. Plus, you can use this opportunity to lower your credit utilization ratio (which also affects the score).
You get to pay all of your bills in one place. You might have three, four, or even more debts, and you normally need to track all of them. Many people struggle to keep up with multiple payment schedules. With consolidation, you gather all of them into one single bill.
It provides you with a great deal of emotional and financial relief. When you take control of your finances, you no longer have to worry about unpaid bills, different interest rates, etc. Once you put everything into one structured plan, it will affect how you feel and behave.
Overall, many people choose to consolidate bills into one monthly payment to simplify their financial issues and reduce interest. If you have a lot of different debts, you might get overwhelmed and fail to follow your repayment schedule. With only one structured bill, you are unlikely to let it slide past you.
Disadvantages of Debt Consolidation
Having considered the main advantages of debt consolidation, it is reasonable to identify the drawbacks. It is not a magical cure for all your financial problems, and there will be consequences.
It is for you and your financial advisor to decide what to do with the following disadvantages:
A consolidation loan does not always come with favorable rates. Depending on your credit score and some other factors, you will get a new consolidation loan on different terms.
There might be additional fees. Banks are not always willing to accept early repayment on your terms. They normally expect you to repay loans in a specific amount of time. If you repay your debt earlier, banks miss out on the interest you would have paid. So, they may present you with a fee.
You expose yourself to bigger risks. A new loan is still a loan – you need to handle it responsibly. However, if you're just going to load your cards up, there's no point. You might even find yourself in a worse situation.
Debt consolidation might slightly reduce it and streamline all of your debts. But it does not get rid of your debt or eliminate a large portion of it. The most important part is what you do after you consolidate your debts. If you've gotten into unmanageable debt in the past, you need to make a lot of changes to not get into unmanageable debt again.
How Does Debt Consolidation Affect Your Credit Score?
When you consolidate your bills, it improves your credit score in some aspects and damages it in others. Let's see what kinds of negative effects it has and then how it is offset by positive effects.
As part of the debt consolidation process, you are often asked to close your accounts by your credit counselor. It will prevent you from using your cards to keep your debts under control. However, it means that you will no longer have your older accounts open.
The length of time each account has been open, including the time since the most recent transaction, is called the length of credit history. It makes up 15% of your total credit score. So, closing your accounts is likely to cause an initial hit to your score.
At the same time, this action can reduce your credit utilization ratios, which accounts for 30% of your score. Since you are likely to have overdrawn your credit cards, you could benefit from closing some of them. If you can achieve an overall credit utilization of below 30%, it will make lenders see you as a more reliable client. Additionally, this will have a positive impact on your payment history, which is another 35% of your score.
The main takeaway here is that you should mainly focus on getting out of debt. Whether it will still affect your score, and in what way, should be your secondary goal. As long as you make your payments on time, you are working towards the long-term goal.
How Can I Consolidate My Bills with Bad Credit?
Even with bad credit, you still have an opportunity to receive a consolidation loan. However, you should expect to pay more. If your credit score is below 650, a lender might not be willing to offer you a good interest rate. The reason is that they might view you as an unreliable borrower.
Before you apply for a consolidation loan, check your current credit score. If it is below average, you might face high-interest rates, which will prevent you from getting out of debt faster. If you have time, work on your credit history, on-time payments, utilization, etc. You can also ask a family member or friend to co-sign and make sure they understand the consequences.
If you need a solution more quickly, consult with a specialist. They should know and recommend how to get out of your situation even with bad credit.
When Is Debt Consolidation a Good Idea?
The question of whether you need to consolidate your bills is not an easy one. There are situations where debt consolidation will benefit you. At the same time, your particular case might need another approach. An experienced credit counselor will be able to recommend the best course of action.
Let's see if you are a viable candidate for debt consolidation. Here are some scenarios when it will be a good choice:
You have multiple credit cards as well as other types of debts.
You are approaching or have already reached your credit card limits.
You have a consistent cash flow that you can put towards repaying your liabilities.
You can afford to contribute at least the minimum payments toward your debts.
The cards you are using have high-interest rates (18% or higher).
Your total debt (excluding mortgage) exceeds a third of your gross income.
Imagine the following case. You have four credit cards ranging from 20% to 25% of the interest rate. You make timely installments, and your credit score is good. If you decide to get an unsecured debt consolidation loan, there is the chance of receiving around a 7% interest rate.
However, you might create even more problems if you get a consolidation loan at a bad time. Below are several signs that you should postpone it or find a better alternative:
Your debt is small, and you can pay it off within six months to a year.
You regularly miss your payments.
Your credit cards are always maxed out.
You are already on the radar of debt collectors.
Unfortunately, debt consolidation will not be able to solve your financial troubles. This doesn't necessarily mean that there is no way out. It simply means that you will need to explore other available options.

What Are Alternatives to Debt Consolidation?
The decision to reduce debt is very much like any other type of change – the sooner you start, the better. You also need to choose the right path not to sabotage your goals. As we've said earlier, debt consolidation does not suit every situation. Let's take a look at some alternatives.
Borrowing from Friends and Family
If you feel comfortable asking your family or friends for money, you can negotiate the terms of the loan. Although it is not advisable to get financially involved with your loved ones, the option is still there.
Pros
Flexible
Little to no interest or fees
Easier than an established institution
Cons
Harder to get larger loans
Jeopardizes the relationship
No privacy over your financial situation
Borrowing from a Life Insurance Policy
It is a lesser-known option, which is why we include it on this list. Some insurance companies allow you to borrow up to the cash value of the policy, which you can use as financial aid.
Pros
May have a significant cash value
No effect on your credit score
Cons
Disregards the purpose of life insurance
Difficult to arrange
Risk of a financial disaster for your family
Debt Settlement
This is a process of negotiating a better payment plan or settling/reducing your debt. A credit counselor can also ask for a lump-sum payment so that the lender will agree to adjust your debt.
Pros
May significantly reduce your debts
No court proceedings
Cons
Takes a toll on your credit score
Involves interest rate and late payment penalties
This involves legal proceedings initiated when a person or business has outstanding debts that they can't repay under existing circumstances. After evaluating all of the debtor's assets, the bank uses them to cover a portion of the outstanding debt.
Pros
A fresh start to your finances
Retirement savings, house, and car aren't necessarily taken away
Debt can be forgiven in three to six months
Cons
Loss of possessions
No access to credit cards
Remains on your history for seven to 10 years
The Most Effective Ways to Get Out of Debt
Debt consolidation can reveal a light at the end of the tunnel. If you take out a loan with a three-year term at a lower percentage rate, for example, you can come up with a well-structured plan to tackle it. Conversely, you can keep all of your debts as they are. But in this case, you would get a much less favorable deal because of the amount of interest that will be collected.
In addition to debt consolidation, there are many other things that can tidy up your financial situation. DebtQuest USA will help you choose the best avenue for eliminating your debt as quickly as possible. We will also teach you how to have a responsible approach to personal finances. Then, you will be able to change your habits, which will bring closer and closer to your goals. What we need from you is to diligently stick to the plan and make your payments on time.