What happens if you ignore debt collectors
What happens if you ignore debt collectors
Debt Collectors – Can One Just Ignore Them or Is It Better to Pay?
You are definitely a very lucky person if you've never faced collectors in your entire life. Nowadays, a lot of people, unfortunately, have experienced the awful pressure that collection agencies put on those who have a debt to pay. We have gathered the most common questions about collector's work, such as, what happens if you do not pay the debt, how they can reach you, can you just ignore them, and much more. If you do not have problems with collection agencies, it is still quite useful for you to learn this information.
What Happens If You Ignore Debt Collectors?
Pretty much the first thing that comes to mind when you do not want to interact with collectors – ignore them. Do not answer the phone calls, change your number, and act like nothing is wrong. Legally speaking, you have the right to do this, no argument there. However, this strategy may not be in your best interest. Of course, there is a tiny chance that the collector really will just give up on you and move on, but that is not something a wise person would count on.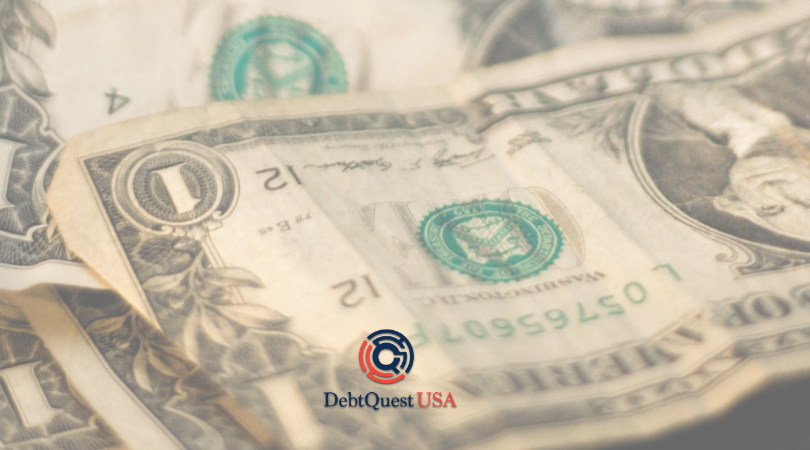 How Bad Do Collections Hurt Your Credit?
Much more likely, the situation will develop in a far more unpleasant way. The first thing to suffer will be your credit score. If you are not paying your debt, you are not communicating with collectors and trying to work things out; then your credit reports will only get worse. And bad credit scores mean that you will not ever be able to get a loan anywhere. No one will risk working with you after they have checked your credit history.
Moreover, let's not forget about interest on the debt. All that time that you spend ditching collectors, the interest and collection costs are not going anywhere, on the contrary, they will be added to the initial sum. In the end, you risk having twice as large of debt as you had in the beginning!

Debt Collectors Stop Calling – Why?
Let's say your ignoring strategy worked, and the collector stopped calling. Do you think you are free now? I hate to bring it to you like this, but most likely, your debt was just transferred to another collection agency, and soon, you will start receiving annoying calls.
What Happens If a Debt Collector Cannot Find You?
One more option collectors have is the right to contact a third party, in case they cannot reach you. The law allows them to speak with your relatives, neighbors, even your colleagues, and boss. However, they cannot reveal any information on your debt or discuss your financial situation. Nevertheless, this intervention in the lives of your close ones could be pretty embarrassing, if not to say threatening. If something like this is happening to you right now, it is a very loud and clear signal that you either have to pay or ask for professional help. DebtQuest will gladly provide you with any assistance we can. Contact us and get a free quote!
What If I Am Not Paying A Debt Collector?
If you were really successful in finding ways to ignore the debt collectors and they have been completely unable to reach you, the agency has one last option – they can sue you. Once again, even though it is possible to win this lawsuit, the chances are very low. Especially if the agency is experienced in these kinds of lawsuits, and believe us, they know what they're doing. Losing to them in court would mean that they can go after your bank account and wages.

Can I Just Block Debt Collector Calls?
Sure thing, you absolutely have the right to block any number you want. However, do not forget that it may not be in your best interest. There are several reasons for this.
First, negotiation is everything. If you voluntarily communicate with the collectors, you may get special terms for your repayment. After all, these agencies are not criminals, and you can speak with them.
Secondly, collectors will come to your relatives, colleagues, and neighbors in order to get in touch with you. This may become very unpleasant for your close loved ones and create more problems than a single phone call.
Thirdly, if you block all their numbers and write a cease and desist letter, you risk not even knowing that you have been served a lawsuit. And if you do not attend the court hearing, you are significantly decreasing your chances of winning.
Do I Have to Pay Debt Collectors?
Not paying your debt at all is one of the biggest mistakes you could ever make. Apart from the obvious fact that your credit score will only get worse, you will not be able to borrow any more money from any licensed entity.  If a company where you have applied for a job does a credit check, they will not hire you, and you will have trouble renting an apartment. The worst case scenario – you will be served a lawsuit.
What Happens When a Bill Goes to Collections?
When you do not pay your loan back or just are past-due on your bills for, say, electricity, usually, a service or credit provider will call in a third party. That party would be a collection agency.

How to Hide From Debt Collectors?
If you want to really hide from the collectors, change your phone number, your name and hit the road anonymously. However, it will not solve your problems. There are mature ways to deal with collectors:
There are free credit counselors. They can give you advice on how to deal with a situation like this.
Communicate with your creditors. Show them that you are a reliable person, explain that you are having financial difficulties right now, but you are figuring it out. Most likely, they will appreciate your honesty, and maybe you will be able to negotiate special conditions of repayment.
Consider changing your spending habits. Maybe you often waste money on unnecessary things? If you can reduce those expenditures and pay even a small part of your debt, it will definitely make you look better and more responsible in the eyes of your creditors.
How Long Can a Collection Agency Collect on a Debt
Each state has its own statute of limitations for debt collection. It varies depending on the type of debt and the state. Most commonly, after six years, your debt is not collectible. However, it doesn't mean you just have to stall collectors for six years. There are a lot of hidden tricks to it, not to mention scam agencies. For example, elderly persons are now often getting the phone calls from suspicious agencies claiming that they have an old, say, medical debt. Obviously, you will be shocked to hear such a statement, especially if you were sure that you do not owe this debt. Try not to panic in this situation. There are certain steps you have to take in order to clarify everything.
Find out the agency's name, who exactly are they calling to speak with, what is the debt, what sum, every little detail. Be friendly, and do not attack them. If they really are collectors and you have some kind of old debt, your nice behavior may favor you in the long run. If they are a scam agency, you still need to gather as much information as possible. One of the most important questions you have to ask is the age of the debt. Maybe it is already not collectible!
If you find yourself in this situation and do not know what to do, give us a call. DebtQuest has a long history of experience with all kinds of collection agencies and lawsuits to help you defend yourself against con-artists. Contact us for a free quote!
Bonus information: let's say that you do have this debt. And the age of it is big enough to make it non-collectible. However, collectors still may offer you to make a small payment, just to show them that you are a reliable person and so they won't go to court. Never make that payment. If you transfer them even one dollar, the statute of limitations will extend. Every new payment, regardless of the volume, restarts the statute of limitations, meaning your debt is as good as new.

Why Do Debt Collectors Call and Hang Up?
Collection agencies have a lot of people they need to talk to. Quite often, it is much more convenient and fast to use auto-dialer technology. This system calls several people simultaneously, and the first person to pick up is the lucky one who gets to speak with the collector. So, if there was a call from collectors, you picked up and then they hang up, it means that somebody else just answered the phone a few seconds earlier.

How to Avoid Having Debts
Financial literacy is undoubtedly one of the most important things for a modern person. Nowadays, a person has so many opportunities to lose money that it is really hard to count them. Poor investments, inability to control your own spending habits, living above your budget range, you name it! And it is quite natural that one can feel lost in all these financial labyrinths. That is why one of the best ways to avoid having debts would be improving your financial literacy. Taking classes, talking with professionals, anything will be useful. It is important to be conscientious and make this a part of your life.
Conclusion
The main goal of this article was to share with you valuable knowledge related to the various aspects involved in communicating and interacting with collection agencies. We sincerely hope that you will never have to face such circumstances in your life. However, if you do have encounter this problem in your life, do not hesitate and contact us. We know all the tricks and secrets of the credit market and are eager to help you. Give us a call and get a free quote!