The Relatedness of Debt Relief Grants to Your Financial Status
The Relatedness of Debt Relief Grants to Your Financial Status
According to American Banker, consumer debt in America is $13.5 trillion, with an average increase of 3% per year. Based on the statistics, mortgages are the most often used debt by Americans with $38,000 per person. In comparison with 2008, when the bursting of the housing bubble caused a crisis, currently, the household debt is already much higher.
The failure of the housing market created an economic wave that shut down everything in its wake and made everyone more effected, not only in America but around the globe. Looking for a way to minimize the amount to debt can be disheartening and stressful.
As a result, Americans are drawing inside their obligations and looking for an easy way to get over it. From 2009, based on Obama's inaugurated administration, we started to see debt relief grants on TV, online, and postcard advertisements.
Marketers made sure they were all around you, but the bitter truth is that no debt relief grants can help you to solve your debt issues with a credit card. The majority of Obama's economic decisions, in 2009, were aimed at cutting taxes and creating individual federal programs that could hardly make a little.
After almost 10 years, there is nothing called debt relief grants, which can help you to get out of a financial hole. It is time to realize, the magic powder with an immediate money source that advertising try makes you believe doesn't exist.
Neither the debt collection nor the debt consolidation programs under the government transfer personal debts to one account or give it to a 3rd party, which will increase the risk for bankruptcy. Moreover, in the case of a false advertisement, in order to protect your rights, you may spend a great deal more money in court.
There is a big question that comes to mind: if debt relief grants programs exist to help individuals, why is consumer debt increasing each year? Debt relief does not serve individual borrowers but rather serves for the nation and companies who need it.
One example is The Jubilee 2000 campaign, conducted by a non-profit organization that could help to gather more than $100 of debt for 35 developing nations and free them according to World Bank statistics.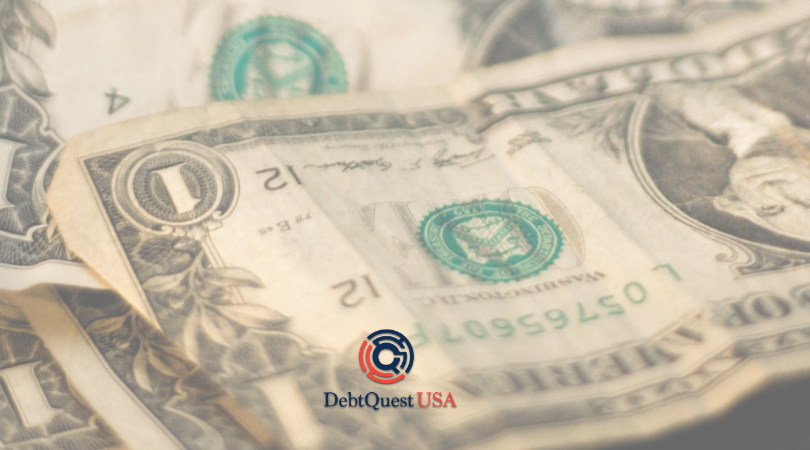 Buried Government Debt Consolidation Conditions
Debt relief does not serve for individual borrowers for credit card debts. Many people misunderstand government debt consolidation loan programs. The definition was created, and the actual meaning was entirely changed by marketers. If you see a company that offers you help with government loan consolidation programs, you should know it is a scammer.
Currently, the government can cover only a debt solution from bankruptcy (which must be proven first) and some voluntary programs. There are no government loans to get you out of debt. The government, indeed, does support student loans, low-paid income families, and military workers, but there are no government programs for credit card debt for individuals.
Understanding the difference between a loan and credit will help you to get away from scammers. You are getting a loan for a particular purpose: business, school fees, a family house. It has limits, and a borrower can excess the amount only once, while the credit is used for any purpose, at any time, and, depending on your credit card history, might have no limits.
That being said, the government can support a limited amount of loans with a small-help base for some individuals, but there are no government debt loans programs for credit cards. Scammers make this free government help to catch your attention and make money from you. In reality, consolidation can lead you to bankruptcy.
How to Get Rid of Debt
The constant stress about getting over the deficit is likely to cause fear and can lead to mental issues. One of eight divorces is caused by student loans, while debt takes second place in the list of reasons for divorce in America. Because of unpaid debts, not only do you suffer from the weight on shoulders, but so do the people closest to you, your family.
Despite the fact that there are some programs offered by the government to help with loans, it is mostly covered by the Department of Social Services, the Department of Housing and Urban Development, the Department of Health, and Human Services for a small number of individuals.
If you try to register to one of them through the website, which offers government programs for credit card debts, most probably, you have been caught by an advertisement and scammers.
Our company, DebtQuest USA, was established in 2009 to help people with unsecured debt and those who find themselves involved in a financial crisis. For more than 10 years, we can guarantee relief from financial debts and provide a professional service. We have a strong team that helps our customers understand about unsecured debt and take control of it. We do not use false advertising and offer magical projects from a 3rd party.
DebtQuest USA team can help you with your problem so that you can get over it together. One of our primary goals is to educate our customers so they do not fall into false promises.
We provide the most suitable and effective way for you to get relief from your debt problems, which is100% more successful way than searches for free government debt consolidation programs, debt relief grants made by false advertisements, and scammers. Contact us now through our email, phone number, and get professional help from our experts today.