Will Debt Consolidation Help my Credit Score?
Will Debt Consolidation Help my Credit Score?
It's crazy how one number can determine so many different aspects of life; from a home to your credit cards, your credit score has a lot of say in how much you pay. At one point or another, most people look to improve their credit score and fortunately, there are plenty of ways to do that. But, if you are trying to dig yourself out of a hole and have acquired quite a bit of debt in the process, it's not always an easy task. There are companies like DebtQuest who have counselors ready to help you work through your financial challenges, but sometimes you wonder if that will even help your situation. If you have an overwhelming amount of debt, debt consolidation may be a viable option to get you started down the right path.
What Is Debt Consolidation
Before we dive into whether or not debt consolidation can help increase your score, it's important to really understand what debt consolidation is and whether or not it's an appropriate option for your needs. When looking at your finances, if you are having a hard time making payments on your balances, you have too many different sources of debt, and your interest rates just seem to keep going up, debt consolidation can really help. It basically takes all of your debt and combines it into one, easy monthly payment with a lower interest rate. There are different ways to do debt consolidation so be sure to consider all your options or talk to a credit expert at DebtQuest to help you decide.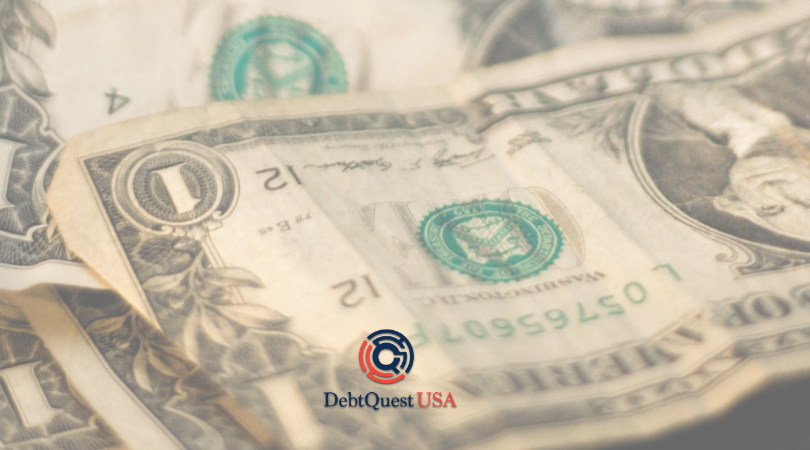 Two Main Options
To consolidate debt, you're looking at two main options and then options within those options. You can acquire a secured or unsecured loan. Secured loans are things like refinancing your home. The bank doesn't have to worry about you not paying the loan back because they have your house as collateral. You have low interest rates, but if you don't pay back the loan, you could lose your house, so choose this option with care. An unsecured loan would be something like transferring your balances to a credit card with a promotion such as 0% interest for a year and no transfer fees.
This way you can pay off your cards with high interest rates and you have an entire year to get your finances in check so you can pay off the balance before the promotional period ends. But again, beware; if you don't pay off your total balance within that time frame, all the interest you acquired on the account over the last year will be added to the balance owed after that year is up. Not fun. And in either case, if you don't make consistent payments on time, that will definitely decrease your score.
Speaking of score, now that we understand the foundation of debt consolidation, let's investigate how it specifically affects your credit. Outside of saving you a significant amount of money from high interest rates and stress from having too many different payments, debt consolidation can increase your score, but you have to be diligent. Making your payments on time is essential and over time, when creditors see that you have made payments consistently, they are more likely to view you as a lower risk. Your ratio of how much credit you have versus how much you're using will likely go down as you have a new line of credit, this is called credit utilization. The lower your credit utilization, the better. This can add a few points to your score as well and as you pay off your balance, your credit utilization will continue to go down.
Pros and Cons
As with most things in life, there are pros and cons to everything. Your credit score is going to fluctuate a bit as you get things under control, and within that fluctuation of enrolling into a debt consolidation program your credit will take a few hits. When you apply for a loan or credit card, that will initially decrease your credit score and creditors are going to view you as a higher risk the more credit you take out. But keep in mind these initial hits to your credit are only short term, as you progress through a debt consolidation program and learn how to better manage your money, your credit score will improve.
Just like waiting for your report card at the end of a school year, getting your credit report can be nerve-racking. But as long as you put in the hard work, you follow a set plan, and you employ the right people with an appropriate program, you will get straight A's and your overall GPA will go up. If you're ready to improve your credit grades, look into DebtQuest and click on the number below to talk to someone who can help.