How Does Credit Card Debt Relief Work
How Does Credit Card Debt Relief Work
Getting stuck in a credit card mess is no uncommon feat. So many people struggle with debt and oftentimes it's so hard to get out of debt that you end up getting deeper into debt during the process. In order to avoid all of that and ensure you have the financial success that will keep your mind and wallet at peace, companies like DebtQuest can talk you through different relief options. The good news is there are options and you aren't stuck.
Understanding Debt Relief
Once you've reached the point of needing credit card debt relief, you're most likely past the point of credit counseling. However, it may benefit you to talk to someone after initiating a relief program, that way you can avoid situations like this in the future.
DebtQuest always has credit counselors available to walk you through various solutions, so feel free to reach out with questions. Credit card debt relief can take many different forms so let's start with the least aggressive, meaning lowest impact on your credit score, and move on from there. Keep in mind, that with any debt relief program your credit will initially take a hit and your score will go down, but over time it will get better; improving your credit score takes consistency, patience, and time.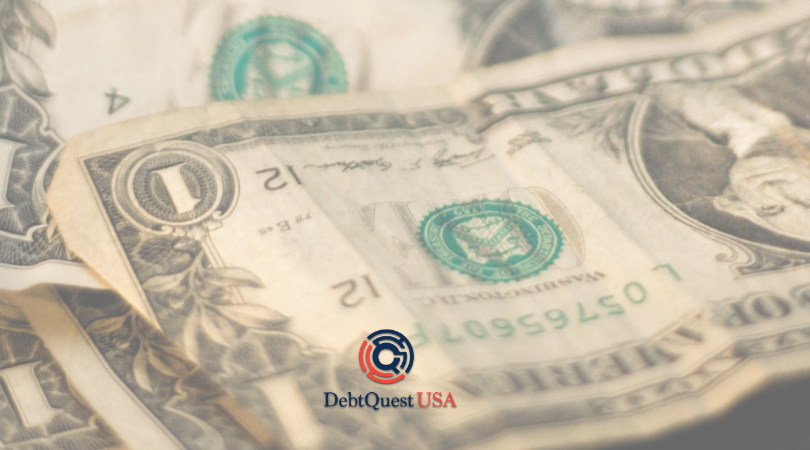 Credit Card Debt Relief Options
One way credit card debt relief can work is through simply prioritizing and organizing your debts. You can either begin eliminating your lowest card balances or your highest balances first. I recommend looking at your APRs regardless of the actual balance and begin paying off your cards that have the highest APRs first, this way you're saving money on interest and can start focusing on paying off more of the capital.
When you have credit cards with high APRs or interest rates, most of your monthly payment is going towards that interest, especially if you're only paying the minimum. So you're essentially just throwing money away or handing credit card companies your wallet. By paying more than the minimum and eliminating your cards with high interest rights, you might be able to make your debt a bit more manageable and this route won't affect your credit. Trusted companies like DebtQuest can go over which method may be best and help you handle the most pertinent problems first.
Debt Consolidation
If you're past the point of counseling and prioritizing and need something to simplify your situation, this next option may be more your style. Debt consolidation basically turns your debt into one, simple monthly installment. There are a few ways to do this through secured and unsecured loans, so consider which may fit your lifestyle best. This doesn't reduce the overall amount you owe, but it can help you save money by having a lower interest rate so more money is being devoted to the principal balance.
Whatever interest you obtain through your secured loan or unsecured loan will definitely be lower than the interest on your credit cards, so either way you're saving money here. Your assets are the determining factor in this situation. Just make sure you submit those payments on time for either loan because any late payments will affect your credit and not in a positive way.
Debt Settlement
If you just need a lower amount to repay overall, then debt settlement will be the way to go. This will definitely have the highest impact on your score, decreasing it quite a bit as you demonstrate hardship, or stop paying your bills in order to show you are unable to repay the full amount that is owed. Debt settlement works by contacting a company like DebtQuest to negotiate with credit card companies on your behalf. They can usually reduce the total amount owed down to 25-50% of what the original balance was, saving you a ton of money in the long run.
The downfall is that your credit report will show you settled the account and future lenders will see that even though you paid off the negotiated amount, you settled. In turn, they may not want to do business with you since you're now considered to be a high risk client due to the inability to pay past accounts in full.
Hopefully this gives you a better idea of how credit card debt relief works and how it can work to your advantage. Regardless of the route you choose, there are ways to handle your debt, but stay patient as the process affects your credit and takes time to heal your score. If you still have questions and are looking for other ways to handle your debt or even need further details regarding any of the above options, feel free to reach out to a DebtQuest credit expert. They can help you choose which path will be right for your financial situation.