10 Best Apps for Personal Budgeting
10 Best Apps for Personal Budgeting
The first step to financial literacy is to understand where your money goes. It is essential to be able to control your personal budget. After all, it is vital to count not only the income but also to keep a close eye on expenses. Luckily, you won't have to dig over your notebook for home accounting – as there are a lot of handy budgeting apps nowadays that allow you to keep track of your finances using only a smartphone.
How to Choose a Budget App?
People keep personal financial records for various purposes: to repay loans, to organize savings, to reduce expenses, to plan the dates of payments and receipts, or if there is hardly enough money received from their salary. Everyone creates criteria for comparing applications based on their own goals. Here is a list of the most common functions people are looking for in financial applications:
To quickly understand the amount of money in your account
To analyze and improve the cost structure
To be able to find out when and/or for how much you bought something
To control debts
To analyze long-term financial targets
Based on these queries, you can make a list of functions that must be in a good application:
Accounting flexibility: hierarchy of cost categories, groups of accounts, multicurrency, projects, contractors, regular payments
Easy data entry: widgets, integration with banks, check scanning, automatic currency exchange rate update
Reporting: availability of charts, exports, standard reports on expenditure categories and dynamics, account balance
Analytical tools: forecast of savings, forecast of expenses
Reminders of debts and regular payments
Backup: local and cloud backup, scheduling
Finding the right app may be a tricky task. However, today, you don't have to look for the perfect application on your own. For your convenience, we've created a short-list of the best budget trackers. Start tracking your daily expenses and income with one of the special tools for Android and iOS.
Monefy
Each of us, at least once in our lives, has looked at our wallet confusedly and asked ourselves: where did the money go? This is a very unpleasant situation and there is no quick way out of it, except to next time watch the spending more carefully. Monefy was invented exactly for such cases – a budget app that allows you to keep track of finances. This is one of the dozens of similar budgeting applications, but it is really easy and pleasant to use.
The main thing that Monefy can do is to remember where and how much money has come into your account and where it has gone. Inside the application, there are categories of expenses – Transport, Food, Gifts, Toiletries, etc. There are only three income items – Salary, Savings, and Deposits. Carefully enclosed in a pocket, $10 from your granny will be brought in as savings, but you will get used to it.
Besides, Monefy can synchronize any devices through a personal Dropbox-account. The budget can be edited on several devices at once, i.e., the money manager becomes a family planner. Available both on Android, iOS and Windows.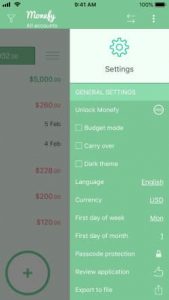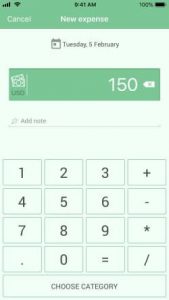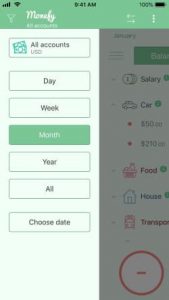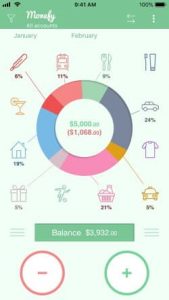 See also:
Money Lover
Money Lover is the best free budgeting app for those who want to keep track of spending, create a budget, and always know how much savings they have. The application is able to monitor your debt obligations and regular payments, as well as remind you of the need to make other payments.
The premium account allows you to keep several wallets. You may also use the events mode – each operation can be tied to an event (vacation, holiday, or wedding), then the costs are aggregated by activities. At the end of the month, the application collects statistics that can be adjusted flexibly. Available both on Android, Windows and iOS.
However, if you are extremely concerned about your debts and obligations, even the best budget app will not accurately help you. In such cases, it is always better to contact financial professionals that are helping people with unsecured debts. You can find such pros in DebtQuest USA company. The companies' goal is to help customers to solve their unsecured debt obligations. DebtQuest USA does that by enrolling people into a debt settlement program based on their budget and hardship.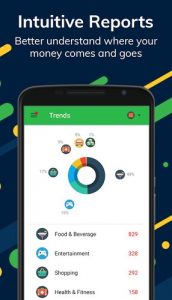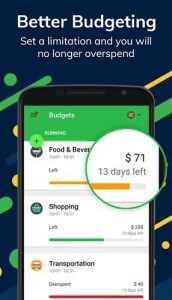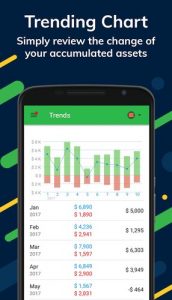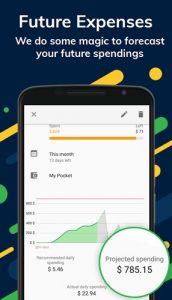 YNAB (You Need a Budget)
YNAB is a service with its own budget methodology – the creators are sure that the accounting of income and expenses should begin with planning. Available both on Android and iOS, You Need a Budget is famous as one of the best apps for budgeting and saving. Upon receiving income, it is necessary to bring it in the program and to distribute it among categories which each user adjusts manually: what portion of that money will go to food, how much on rent, and so on. By making it as simple as possible, YNAB helps you to avoid the stress and pain of creating a full budget.
Within a month, it is necessary to bring in expenses and – depending on circumstances – to change the budget, redistributing money between categories if any costs appeared more than planned. To use this monthly budget app as a family budget planner, it is necessary to install the desktop version – YNAB will not be full without it.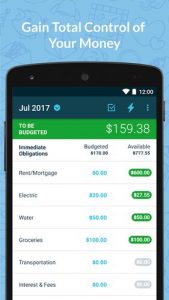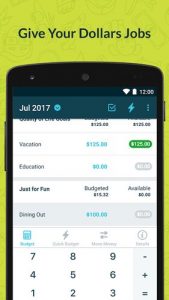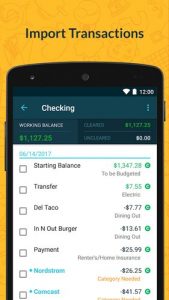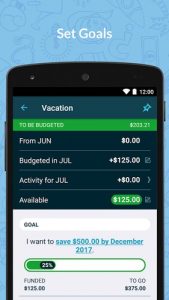 Mint
One of the best tools for budget control is a budget app that links to a bank account. Mint connects all financial accounts within the same system: bank accounts, credit cards, car loans, and mortgages. Financial data is recorded inside the service, categorized, and presented as charts. Recording and analyzing expenses, Mint gives recommendations on budget planning, allowing you to manage expenses more effectively.
It's the absolute winner of any contest among finance apps; Mint is still one of the best free budget apps of 2019. The company that created it states that it uses a "bank-level security system" and also knows how to notify the user, in the case of suspicious expenses that deviate from the standard. Mint is such an advanced application that it has even supported the use of cryptocurrency! Available both on Android, iOS and Windows.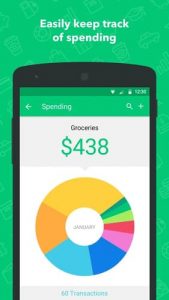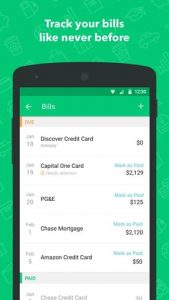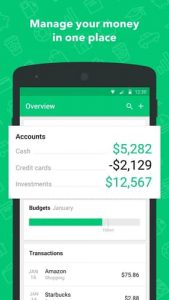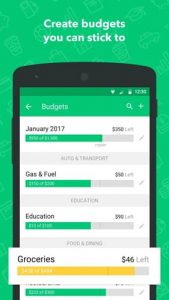 Mvelopes
Mvelopes is another way to take control of your finances and one of the best free budget apps for iPhone. This app is a digitized version of the envelope budgeting method.
Every month you put a certain amount of cash into different "envelopes" (or categories), and you can only buy something if you have enough money in a particular envelope. But instead of fiddling with real paper envelopes, the application handles all of this.
The free version allows you to connect up to four bank accounts and manage up to 25 envelopes. The Premier version ($95 per year) provides unlimited bank accounts, unlimited envelopes, and chat support – more than enough for the average user. Available both on Android and iOS.
However, if you have massive debt and your goal is to start saving money to pay off creditors, it is better to contact financial specialists, such as DebtQuest USA. The company works with consumers that have a minimum of $10,000 worth of unsecured debt and helps its customers to repay their creditors and start rebuilding their credit again.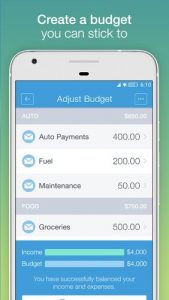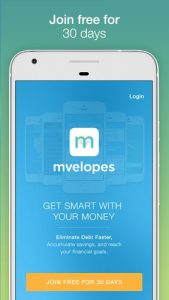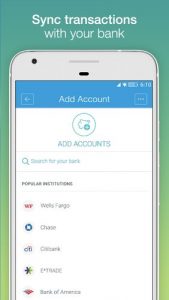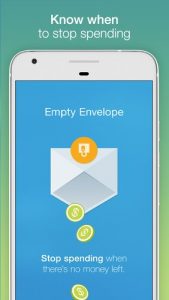 PocketGuard
Available both on Android and iOS, PocketGuard allows you to automatically synchronize financial accounts – from settlement and savings accounts, to loans and mortgage payments. As a result, you are able to quickly see where your current and future net assets are located.
Your budget is also built automatically, based on your income and expense patterns (which can be useful or painful, depending on how pragmatic you want to be). Finally, the application has a built-in "Find Savings" option. Although, this section can be useful, be careful, and study it before choosing any investment, refinancing, insurance, and credit card offers.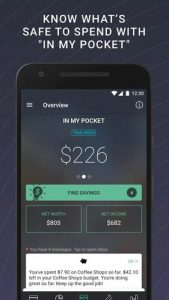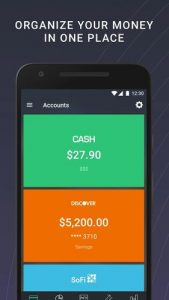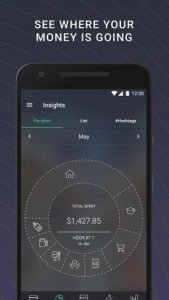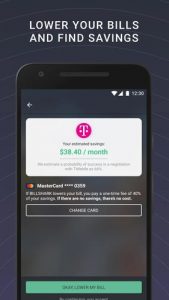 Prism
If you have difficulties paying your bills on time and distributing your income to cover all of your expenses, don't give up. One of the best free budget apps for Android, Prism is an application that helps you manage your budget, by focusing solely on your monthly income and expenses. It allows you to organize your budget on a single platform so you can better control your cash flow.
Irresponsible behavior can damage your credit, especially if you are often late or miss a credit card payment. Improving the organization of your daily finances will reduce the likelihood of missed payments. Prism helps you avoid this outcome by maintaining a good and healthy credit score. Available both on Android and iOS.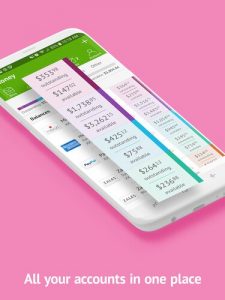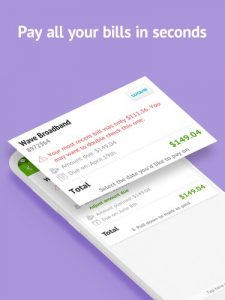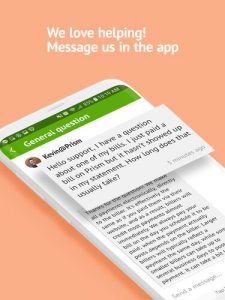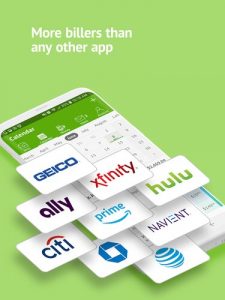 Albert
What is Albert? It is a full-featured financial monitoring application. You link all of your accounts, and it can track your net profit, account balances, and other good things – a pretty common thing in the world of financial technology. They also have a feature called Albert Genius, which acts as a kind of financial advisor. Albert Genius works on a paid model, not for free.
But there are other advantages – Albert's Savings feature is the best application for automatic and reasonable economy. This feature tracks your transactions and extracts small amounts of money for you, every week, that it thinks you will not spend. To activate the Albert Savings feature, you link Albert to your current account and then activate the feature. If you prefer, you can also set it up so that it only keeps a fixed amount each week. This app is available on iOS and Android.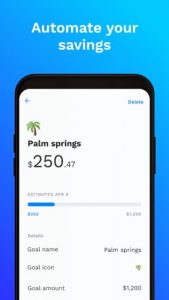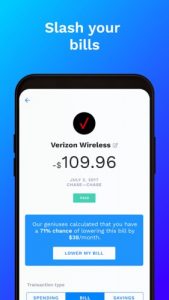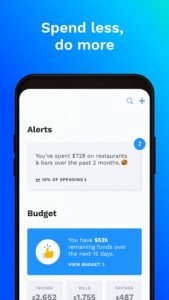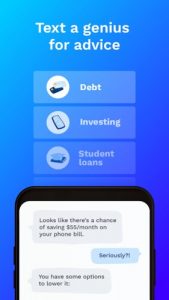 Honeyfi
Honeyfi is a budget application for couples, aimed at solving the challenges you face when you have to share your budget with your partner. This application will automatically calculate a budget based on your spending and will send notifications to both parties when there are key points.
You can mark and comment on transactions to find out if it is a purchase for one, or both sides, and avoid some unpleasant discussions. Available both on Android and iOS, the app also allows you to view all your data in one place. Honeyfi prepares you for work at different stages of life, such as getting married, buying a home, and having a baby.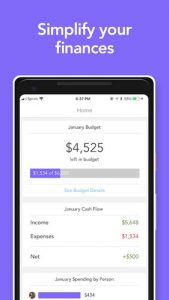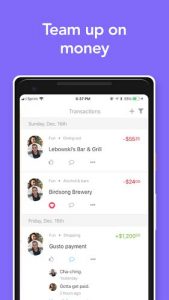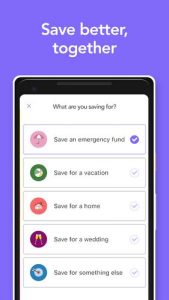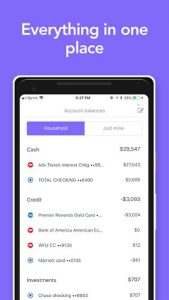 Good Budget
GoodBudget is a budget system that helps you to manage your finances using the envelope method of budgetary management. The application will help you learn how to save on large purchases and put this money into action. Instead of trying to compare envelopes with your partners later, your budgets are synchronized on all your devices from iPhone to Android so everyone knows where the money goes.
GoodBudget is available as a free app or with a pro-subscription that provides more envelopes, budget history, accounts and devices.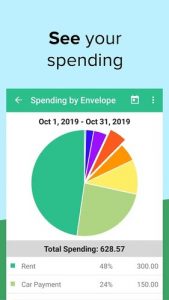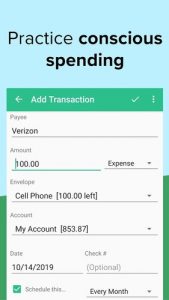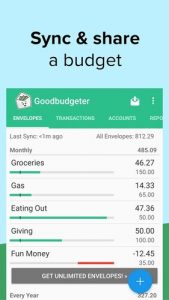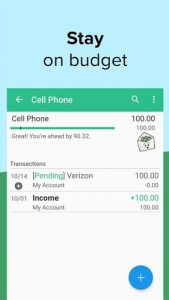 Conclusion
To sum it up, we would like to give you some simple advice on financial control.
Start keeping track of your income and expenses if you have not done so yet! It will help you understand where your money goes and reduce unnecessary costs.
Plan your finances. Try to determine an approximate schedule for all major expenditures for the next few months in advance. Decide how much you have to save if you want to buy something expensive, and stick to the plan.
Analyze what you have spent. After two to three months of budgeting, there will be enough information to understand which categories of expenses should be cut and where you can start saving money.
Many people underestimate budget management. But practice shows that this is a magic tool for money management. Time spent on planning will help to reduce costs and finally get control over your finances.