Debt Consolidation Basics
Does Debt Consolidation Really Work?
In order to understand if something is going to work for you, it's important to understand why you might need it in the first place. So let's take a look as to what debt consolidation is before we decide if it's the right option for your situation. One of the reasons people choose to consolidate their finances is because they have too many bills to keep track of or they don't have the money to pay them, or both.
When money is being pulled out of your account from every which way it can become overwhelming not to mention confusing. Then you start to lose track of what has been paid, what hasn't been paid, and how much you are already paying interest wise. With most credit cards or loans, if you're only paying the minimum, you're basically paying off the interest that's accumulating; you aren't really making much of a dent on the principal amount you owe.
If you already have a limited income to begin with, talking with a professional advisor through a company like DebtQuest can help you figure out which debt consolidation plan will work with the budget you have. If you don't have a budget, there are financial counselors who can walk you through that process prior to beginning a debt consolidation plan. Keep in mind that debt consolidation isn't the right option for everyone but if you feel as though you're drowning in bills and can't catch a break, it might be better than sinking to the bottom.
Consolidating Your Debt
First off, if you are considering consolidating your debt, make sure you do your research in regards to what companies excel in this arena. There are various companies that help with debt, but be cautious as to what you are actually signing up for. Plenty of scam artists have weaseled their way into this industry and mastered the art of convincing unsuspecting financial victims to sign their wallet away. Once you choose a trusted, well-known company to work with, a plan needs to be set up. Debt consolidation will not work if you don't have a set plan with realistic and achievable goals.
Knowing how much you owe, what specific accounts need to be included in the consolidation and what will happen once those accounts are included in the plan are a vital step in ensuring your success with the program. Companies like DebtQuest specialize in not only consolidating and walking you through the process, but educating as well. Debt consolidation will work when you enlist the proper help, but what's the point if you keep making the same financial mistakes over and over again? Without financial education from an expert, the overwhelming stress of debt is going to be a cyclical issue.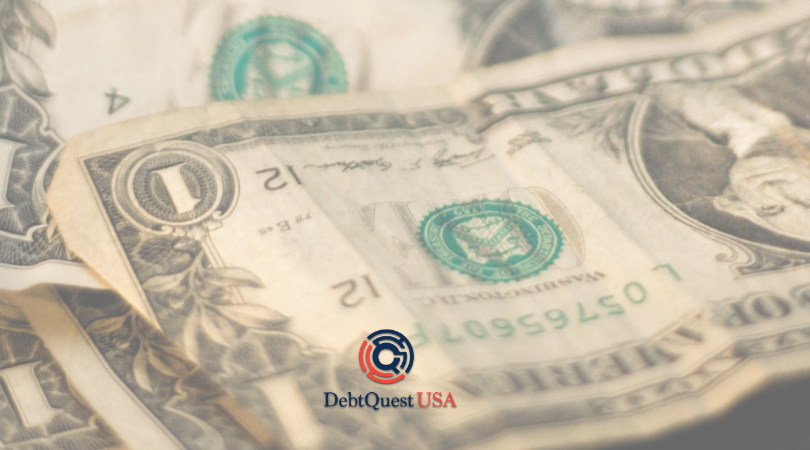 The Most Important Parts Debt Consolidation
There are two important parts of debt consolidation that were mentioned earlier that will 100% work and they are going to sound so obvious. Your debt will indeed be consolidated, but how can that work if you have 10 open credit cards and only $100 to work with every month? The great thing about going through a program is they do all the heavy lifting for you. They make your life easier by giving you one payment, just one. One interest rate to worry about. One total amount to consider. One is the magic number; not ten, one. Debt consolidation will also save you money in the long run.

The interest rate on your debt consolidation loan will be lower than whatever you're paying on your ten credit cards, which allows you to contribute more money to the principal amount versus throwing all those minimum payments towards accumulated interest. Credit card companies really get you with that "variable" interest, charging rates as high as 27% even though you started at 15% which makes it nearly impossible to pay off unless you pay off your debt in full.
Private loans that don't go through an accredited debt consolidation company like DebtQuest can charge you 700% interest on a loan. Yes, you read that correctly. This should be illegal, but unfortunately it's not. So always, I repeat always, read the fine print before you sign anything and go with a well-known, trusted company so you don't end up paying $7,000 on a $1,000 loan after 6 weeks. So, the two things you can be sure of that will absolutely work is that your debt will be consolidated and you will save money even though the overall amount you owe remains the same.
The most important factor above all others in whether or not debt consolidation works is you. Making monthly payments on time and sticking to the plan you set up with your debt consolidation advisor is the only way to avoid digging yourself deeper into a financial hole. It will keep you from having to consider bankruptcy as your only viable option. If you want to learn more about the specifics of debt consolidation and how it will work for your individual case, click the link below to talk with a specialist who can help you get back on track.