All About Student's Credit Card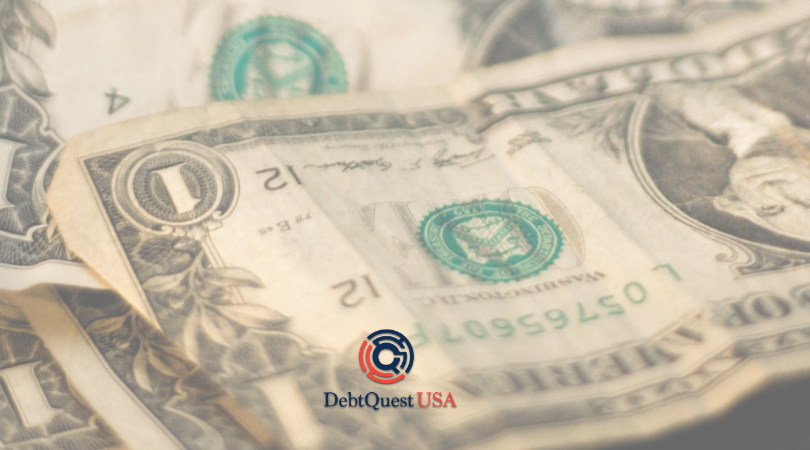 How Can Any College Student Build a Credit Score
To build a good score, you need to act like an RPG – complete quests and level up. A joke, but not quite. Each action influences, to a certain extent, your additional points (for detailed information study the FICO web site).
10% Influence (Complex Requests Quantity)
For a college student, it is not relevant, but after graduation, you will face it. Each hard inquiry from a bank decreases your score and means you have financial problems. Soft inquiries, on the contrary, do not impact the credit score. They are requests by employers, your requests, or lenders checks.
Good credit is significant throughout your life, whatever you want to buy. So, let us see what kind of college students credit cards are available.
Nothing discriminatory like marital status, race, nationality, religion, or age is included in the FICO score. You can request a free copy of your credit report and receive a copy of the score every 12 months. Your credit score will be in a range of 300 to 850. The higher, the better. Excellent credit is when the score is above 720 points.
Best Credit Cards for Mature College Students
Credit cards for college students are designed in accordance with the low income of students. Usually, credit card holders restrict credit limits in cases when the only source of money is a stipend or part-time job. So, do not expect a high limit in the beginning.
However, the best credit cards for college students generally have reasonable APRs (Annual Percentage Rate or the interest rate of a credit card), low fees, and other benefits. Some even have specific cash-back programs. Two conditions you need to satisfy to apply for the best credit card for students: be 18 and have a permanent source of income.
Some students are concerned about high APRs. In the future, when you achieve good credit scores, card issuers will offer you lower interest rates. Anyway, there are credit cards with attractive APRs.
Credit Cards from a Credit Union usually offer lower APRs from 8.24 % – 18.00 %. For example, try NFCU Platinum.
Some cards may offer for a limited time 0 % introductory APR (about 1 – 1.5 years). It is comfortable for large purchases or to transfer a balance. Try HSBC Gold Mastercard.
There are a variety of credit cards with a lower-than-average APR. Find applicable variants from 0% to 17%. As an example, see USAA Rate Advantage Visa Platinum.
Types of student credit cards:
If You Like Traveling
Range of possible benefits for college students:
gain bonus points for each $1 spent on purchases
$ 0 annual fee
16% – 25% regular APR
good/excellent credit history needed
You may spend your bonuses on travel purchases.
It's probably already become apparent that some types of good credit cards for college students do not require established credit history, but most of them do. We have already presented you with one way to start building your score and credit history in the background. There is one more way for students to do this.
You may have noticed that some cards called "secure." These cards are designed for people without a credit history but have slightly different application conditions. This type requires you to make a deposit. It may be, for instance, only $500. It is needed in case you are not paying on-time. Your bank will take money from the deposit if there is a debt. This kind of payment scheme is less risky for financial organizations.
It is not the most flexible college student credit card, but it helps to start from scratch. After some time of exemplary financial behavior, the issuer will upgrade your card to an unsecured version. You just need time to earn trust.
How to Build Healthy Financial Habits
Well, as you can see, some mechanisms help you to start building your credit history. The variety of affordable credit cards may seduce you into trying all of them simultaneously. Do not be in a hurry. The issuing bank will send a hard inquiry each time you apply for new credit. And we want you to remember that hard requests reduce your score. There are more rules for you to follow if you want to have more opportunities and fewer problems with finances.
Do Not Overextend Your Credit
Monthly debt payments must be comfortable for you. If not, you will be at risk in case you lose your job or other income. Moreover, you will face problems connected with collectors. They appear when you delay payments for more than 90 days.
The second famous question after "should I get a credit card in college" is "what do I do if I have a debt." The first and the main rule – do not take another credit to pay off the existing one! You are not the only person who can get into such a situation; so, do not panic.
You need to accept that you are in crisis right now. Do not downplay the problems because they tend to grow like a snowball. Now, when you are calm and able to act appropriately, try these next steps:
Revise your spending. Stop wasting money on entertainment and anything, which is not a basic need. This will help you to save money to pay down debt.
Send a request to all of your creditors to reduce your cards' interest rates. That is standard practice for them, and in most cases, your application will be approved, especially if it is for the first time.
Make a list of your debts and chose the highest interest rate. These you should pay down first.
Suspend any charging while you are in repayment mode.
If it is already too late for the above steps, then you need to contact a specialized company like DebtQuest USA. We help consumers to resolve problems with their unsecured debt obligations. When the negotiation process between creditors and us starts, you can start saving money. Our goal is to show you that there is another solution besides bankruptcy.
DebtQuest USA educates American consumers on financial basics and the variety of options they have and teaches you how to build credit, rebuild it if necessary, and manage loans. Financial health is an integral part of living. Everyone should know not only about credit management but also how to save money for the future.
Unfortunately, most often, college students receive credit cards without knowing all of the details and underwater rocks. There is no such school subject like credit management. So, we decided to close this gap and let you thrive financially. However, the best way for you is to follow the rules we described, and then we will never have to meet each other!
Step by step build a positive credit history, do not forget to make regular payments, and you will reach other levels and credit limits. You will remember your first college student credit card as a crucial milestone in your personal financial development.