Reasons To Hire A Debt Settlement Attorney
Reasons To Hire A Debt Settlement Attorney
If you read this text, probably you already have weighed the pros and cons of debt consolidation. Your benefit in the future turned out to be more, and now you are thinking directly about the procedure. Is it worth hiring a specialist to help you, and how much can it cost you?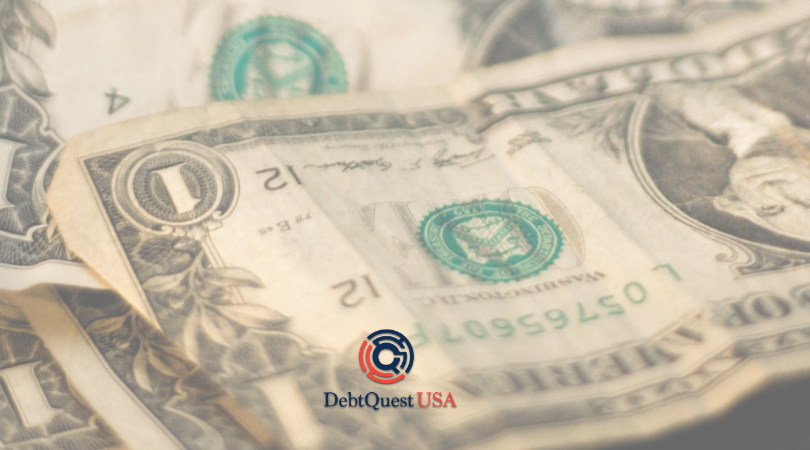 Professional Debt Settlement
So, you've decided to take up the debt settlement procedure. Three of the most popular solutions to this problem come to mind:
It is essential to understand that you can get into a situation where hiring a professional does not pay off. For example, the amount of money will not be so impressive after paying debt settlement taxes. The fact is that the IRS looks at canceled debt as your way of enriching (or at least saving). You will be required to pay debt settlement taxes if your "savings" amount is more than $600.
If you correctly calculate your money after this operation, you will inevitably wonder how much does a debt settlement attorney cost? Well, it depends. If a debt settlement attorney requires more than your estimated return, consider doing it yourself. You will need some knowledge, but getting it is usually not so hard. Besides, contacting a debt settlement company can be your middle ground.
Things To Know About Hiring An Attorney
If you decide to invest in a lawyer, you need to know how to find a debt settlement attorney and how to hire him or her. More importantly, you need to know what you are going to pay for. Basically, a lawyer or an attorney will handle the entire negotiation process until settlement.
So, finding service for attorney debt settlement is usually not difficult, if you have access to the Internet at home or, for example, in a public library. A lot of ads are found in print media. Your task is to:
Select several possible candidates.
Interview each of them and compare your conclusions.
Find out the rating of the person you hire based on feedback from customers (and not from colleagues).
At least have a little look for references to this person: his or her publications, scientific papers, public speeches.
Check the state bar's website to investigate the lawyers' histories of ethics complaints.
A bonus to the reputation will be the debt settlement attorney membership in the National Association of Consumer Bankruptcy Attorneys. By the way, debt relief lawyers often offer a free consultation, which can be seen as an interview. At the same time, it occurs in practice when a lawyer takes money for the first consultation. This does not always mean that his or her services must be discarded. Trust your instincts.
Potentially Profitable Lawyer Services
Usually, debt consolidation lawyers offer:
Loan (credit) change the negotiation or seeking alternatives to avoid foreclosure, like a refinance or a short sale
Defending against a collection lawsuit
Disputing incorrect information on your credit report
Representation in bankruptcy proceedings
Negotiating with creditors to settle debts
A wide range of specific tasks, such as drafting a settlement proposal
Many bankruptcy lawyers and debt relief lawyers offer free consultations. They will be able to tell the size of the fee after evaluating your circumstances accurately. It's worth remembering that you might face a tax liability if you manage to settle a debt for less than you owe. There are some nuances and exceptions here.
Lawyer Pricing Policy
The price of lawyer services can fluctuate depending on many variables. Primarily, it depends on your circumstances. The cost of hiring an attorney to negotiate with your creditors revolves around:
The scope of the upcoming work for the lawyer
The size of your debt, as well as its type
Debt repayment difficulty
As with any job, in general, the amount of money you pay is proportional to the work done.
Possible Debt Negotiation Attorney Fee Structures
A lawyer may require you to pay a fee for any actions in the debt settlement process. The charge may come in the shape of:
An hourly pay
Fixed fee for debt or lender
Commission, which depends on the size of your debt
A fee that is based on your financial benefit from debt settlement
Prerequisites For Increasing Attorney Fees
An attorney may charge a higher fee if:
The creditor decided to file a lawsuit
The creditor has already received a judgment against you
This is the case where you want to change the terms of the secured debt, such as your mortgage or a car loan
Affordable Alternatives To Hiring An Attorney
It often happens that you decide to refuse the services of a lawyer for some reason. There is a chance that you will return to the lawyer hiring plan if you speak with another attorney in your area. Sometimes, the debt‌ ‌lawyer‌ ‌costs‌ too much, and you start to ask yourself, should‌ ‌I ‌hire‌ ‌a‌ ‌lawyer‌ ‌for‌ ‌debt‌ ‌settlement,‌ or could I find another option? If this path is too stressful for your wallet, consider working with a debt settlement company.
Fortunately, debt settlement companies offer many programs for easing the debt burden to suit every taste. For example, the specialists from DebtQuest USA are ready to advise you at any time and provide all of the possible assistance and support you need. Contact us and be sure – our offers will meet your expectations. Perhaps such a decision would be more financially affordable for you.
Besides, it's not necessary to pay anyone for help. Examine debt relief in detail. Learn to do everything you need, step by step, and achieve the result yourself. Self-help will require considerable time, but in the end, you will become an expert in this matter.