Second Mortgage with Bad Credit
Second Mortgage with Bad Credit
In simple terms, a second mortgage is a loan that the borrower takes after his first mortgage. There are various reasons why you would need an additional loan:
To make home improvements;
To avoid covering the Private Mortgage Insurance (PMI) for the first mortgage;
In order to create a Home Equity Line of Credit (HELOC);
To consolidate debts with higher interest rates into one with a lower interest.
Before approving a mortgage, all banks evaluate the credit history of the borrower. Prior to issuing a loan, the creditor always assesses the risks of non-repayment of money. Therefore, when considering a mortgage application, he will check how the borrower paid the loans he has taken previously. But what if the credit history of a person is far from being flawless? Is there still a chance to get a second mortgage with bad credit?
It turns out that the presence of negligence in the credit report does not mean that you will be denied a mortgage. Some banks are ready to consider people who have delayed their payments in the past as potential customers. Here is all that you should know about how to take out a second mortgage with bad credit.
Credit Score Impact on Second Mortgages
If you are seeking to take out a loan, your creditor is most likely to assess you based on the credit score.
There are different credit scoring systems. One of the most common is FICO. Its range is from 300 to 850 points. A FICO score of 650 and higher indicates good credit history. People whose rating is lower than that might face difficulties getting a loan. Official statistics of FICO show that in 2019 the average US score reached 706 points. Nevertheless, 28.2% of borrowers are still below 620.
A low credit score not only makes qualifying for a loan challenging but also raises the interest rates.
Apart from the credit score, banks typically pay attention to the income statement of the borrower, as well as the period of his employment.
Luckily, even if your credit score is severely low, you still have good chances of finding 2nd mortgage bad credit loans.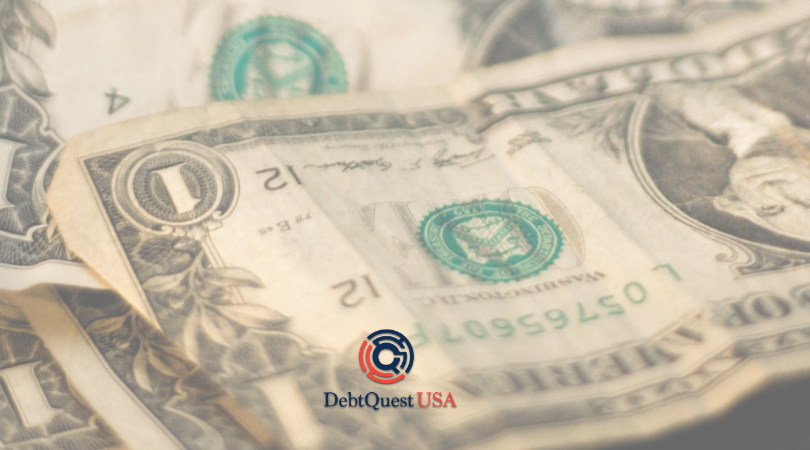 Know Your Options
To accurately assess the situation, regardless of your credit situation, it is vital to clearly understand the concepts with which you are dealing.
When you start researching the possibility to refinance your first and second mortgage into one, the words "Home Equity Loan" come up a lot. The reason for this is the fact that a home equity loan is itself a type of mortgage.

Types of Second Mortgages for Bad Credit Score
Both home equity loans and mortgages allow you to borrow money using your home as collateral for the loan. In either of these two cases, if you do not follow your payment obligations, the lender has the right to seize your property. Despite the similarities, there are several crucial points of difference between a mortgage and equity loan:
You can take a mortgage to obtain property and begin building its equity.
In case of a home equity loan, you should already own certain equity within a property.
Traditional mortgage can cover a maximum of 80% of a home's value, and the interest rate on it can be either fixed or variable. Thus, you have to repay the loan amount together with interest within a fixed period. If you fail to pay the mortgage, the lender can perform a foreclosure and sell the home.
Finding a second mortgage bad credit loan can be complicated, and yet is possible with qualified help. DebtQuest USA is here to assist you. Contact us to get a free consultation and debt quote.
Home Equity Loan
1While a home equity loan is a type of mortgage, you can only take it after some equity was obtained within a property. This loan is backed up by the property's equity. Every creditor has the right to decide on how much percentage of the equity they will lend, often relying on your credit score. You have a fixed term to repay the home equity loan in installments.
If a borrower has a mortgage on his property, a home equity loan would be a second mortgage for him. Thus, in the case of a foreclosure, the home equity loan lender will not receive a repayment until the first mortgage is covered. For this reason, the amount of risk when it comes to the second mortgage with bad credit for lenders is higher.
HELOC
2It is crucial not to confuse home equity loan with Home Equity Lines of Credit. HELOC has similarities with a home equity loan, but instead of performing the functions of a mortgage, it acts like a credit card. The main difference is that HELOCs are credit lines that secure the money you borrow by using your property as collateral.
A HELOC offers flexibility since you can control the balance of your loan. You also get a chance to manage your final costs, since eventually, you are paying interest only on the amount you have used.
When Second Mortgage Debt Consolidation is Beneficial
It is not always a good idea to refinance by the second mortgage with bad credit.
For example, if the interest rate on your first mortgage is low, it is usually better to leave it as it is and take a home equity loan for an additional financing source. It is crucial, however, to use it for the sake of property improvement.
In case if you need money for other purposes, it makes sense to refinance your mortgage fully. That is because first mortgages have lower interest than secondary ones.
Avoid comparing monthly payments as a basis for second mortgage debt consolidation. Check the loan's total amount and pace of repayment. In other words, before deciding to consolidate your mortgages, make sure it is beneficial for you in the long run.
How to Get a Second Mortgage with Bad Credit
Bad credit can have a substantial negative influence. However, there are ways of minimizing its impact on your interest rates.
Analyze the market. It is no secret that some creditors have better terms to offer. It is worth investing some time searching for the best options. It is incredible how much you can save up only by choosing the right lender.
Get a co-signer. If your friends and family members are aware of your situation, they might be willing to help you out. Keep in mind, however, that a co-signer is responsible for your total amount of debt in case if you fail to pay it back. Late payments also affect the co-signer's credit score. Due to that, it is a huge favor and has to be taken with all seriousness from both sides.
Apply for a mortgage in a minor bank. The attitude towards customers who allowed delinquency entirely depends on the policy of a particular bank and its risk appetite. As a general rule, banks that are not among the leaders in the mortgage industry are more understanding of their potential customers.
Do not focus on traditional lenders. Nowadays, a variety of creditor options exists, from credit unions and online banks to community banks and mortgage brokers. All these modern sources do not mind negotiating about a second mortgage with bad credit lenders.
Be able to explain how an overdue loan payment occurred. What matters for the lender is the duration of the delay, and why it appeared. It is also crucial at what stage you repaid the debt. If the postponement occurred during a crisis, banks tend to make exceptions to such customers. If you can provide evidence of the circumstances that led to the delay, you have a higher chance of getting a second mortgage.
Find a first-time buyer program. It might sound unrealistic, but you can be a first-time homebuyer even though you have previously owned a house. Sometimes it is enough to not have real estate on your name for the past three years before you apply.
Avoid making expensive purchases or getting a new credit account. These can make your credit score go even lower. A new credit account or big purchase can push down credit scores.
Try not to accumulate new debts. Besides, do your best to improve your credit score before you apply for a second mortgage since even a few points can sometimes make a difference.
Choose Wisely
A lot of people that apply for a second mortgage with bad credit scores have really low hopes of finding a lender. When they finally do find one, they sometimes trust them blindly without analyzing alternative variants. However, in the process of looking for a creditor, it is crucial to be careful and apply critical thinking. Remember to have patience, as it often takes time to qualify for a second mortgage.
At DebtQuest USA, we always care about our customers. We respect personal data and offer consultations to suit your specific needs.