How to Rebuild Bad Credit: Steps You Need to Take
How to Rebuild Bad Credit: Steps You Need to Take
Many doors are closed to you if you have poor credit, which is technically anything below 620 on your FICO score. It is harder to get accepted for a loan, find desirable terms for a credit card or insurance premiums, and you may even be rejected during the job application process.
Even if you have an average score, it never hurts to upgrade to an "excellent" rating. There are many steps you can take to rebuild your credit, which will help you mitigate the consequences of bad decisions and eventually obtain a more stable financial state. If you're asking yourself: "How can I rebuild my credit score?", we offer our advice on what to do if you are in this position.
Get Your Bills in Order
Making payments on time is one of the most useful actions you can do to rebuild bad credit. It makes up 30-35% of the FICO score calculation. Here is what you can do to repair your credit history:
Pay your bills on time – You don't want to have delinquent payments, even only a few days late. Set a reminder for monthly bills or automatic payments so that you won't forget to pay them. Also, include these expenses in your budget.
Take care of missed payments – The impact of past credit problems does not last forever. However, the primary condition is that you need to get current with missed bills.
Seek assistance if you struggle to make ends meet – Contact your creditors or get a consultation from a credit counselor. Sometimes it takes a professional to arrange a plan to increase your score over time.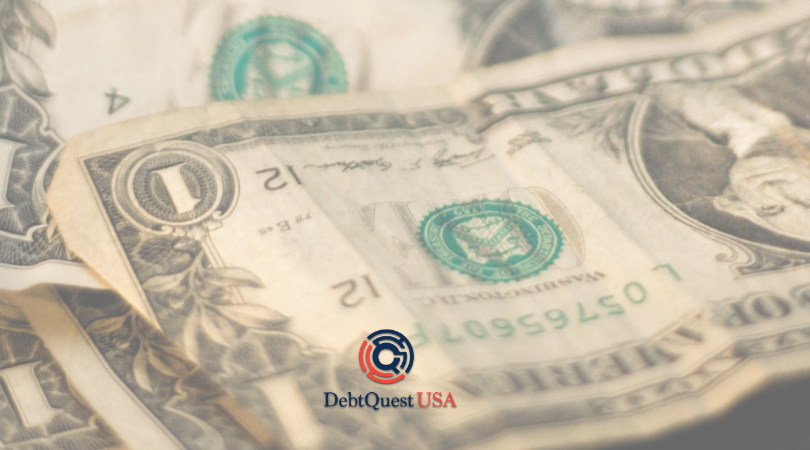 Lower Your Credit Utilization
Using your credit cards to rebuild bad credit is done by always paying on time and not overspending. You have to keep a tight rein on your credit card usage. The optimal percentage of your credit limit you're using should be less than 30%.
"I need a credit card to rebuild my credit" – this statement is only partially true. If you get closer to the spending limit or max it out, it will not help your case. Alternatively, if you stick to the minimum, your credit card issuer will report a lower balance, which increases your score.
Ask Family and Friends to Help You
Learning how to fix poor credit doesn't have to be a lonely process. Even if asking for help from family and friends is uncomfortable, chances are they will be more than willing to give you a hand. Just to name a few ways, they can:
Let you become an authorized user on their credit account. Conveniently, you can build up bad credit only from being on the account. If the primary account holder has a good score and pay their bills on time, you can benefit from this arrangement;
Open a joint account with you. Both you and the person who's completing the application with you are subject to a credit check. If you keep good spending habits, it benefits both your scores.
Act as a cosigner to help you get a loan you might not otherwise qualify for. However, you have to be careful – the other person is risking their credit reputation. If you are confident you can handle the responsibility, it will make a significant impact on your credit rating.
Get a Secured Loan
These loans can be a stepping stone towards increasing your score. You may think: "How does a loan help me rebuild my credit?" The main idea is that after successfully paying off a loan, you are reported to the credit agencies by your lender. In turn, they view it is an indication of your creditworthiness.
You can use loans to help rebuild your credit as long as you stick to the specified repayment schedule. You can start with smaller loans and qualify for better terms on larger loans somewhere in the future.
Manage Your Debt
You can never turn bad credit into good credit if you have an immense amount of debt. When they're piling up to an overwhelming extent, you may start missing payments and hurt it even more. Those struggling to pay their debts can use:
Credit counseling – A certified and trained counselor can assist you in many areas of consumer credit, money, and budgeting. A discussion on your financial situation and professional advice help you get your finances in order.
Debt management – A DMP (debt management plan) works best for unsecured debt, such as credit cards, bank overdrafts, and personal loans. It focuses on lowering your monthly payments, which you or a company on your behalf arrange with your creditors.
Debt consolidation – If you have several cards with high balances, a consolidation loan allows you to merge them into one monthly payment. As a result, you might be able to lower the interest rate and, subsequently, your debts.
Practice Good Financial Habits
How long does it take to rebuild bad credit? In most cases, you need to prepare for a long journey. So, it's important to adopt healthy financial habits to reduce the chances of poor credit in the future. You can learn how to fix very poor credit if you choose only those habits that you can adhere to in the long term.
For example, you can learn how to budget, live within your means, set aside money in your emergency fund, etc. If these habits become a part of your daily life, you will be helping your credit without even noticing. Also, stay away from terrible credit cards to avoid further trouble.

Fixing Credit Is Worth Your Time
If you follow these steps on how to repair and rebuild bad credit, you will slowly start making improvements. You need to remember that depending on the situation, it can take a couple of months and even up to two or three years. But it's crucial to make progress steadily if you want to see substantial improvements to your credit history.
As soon as you start wondering: "What can I do to rebuild my credit?", you're on the right path. If you approach it responsibly, you have a very high chance of getting your credit score back to a level you feel comfortable with and can be proud of.