Problem with a Credit Card: Find a Solution
Problem with a Credit Card: Find a Solution
The high number of financial products banks and other financial services can offer include credit cards. At first glance, it may seem the cards don't have any hidden dangers. You have an amount of money; you spend when you need it; you pay it back when you can. However, this is not entirely true. When using a credit card, keep in mind that you can face unexpected challenges.
We are here to tell you aboutcredit card problems and solutions. However, before we listissues with credit cards, it's worth considering the advantages of this financial product.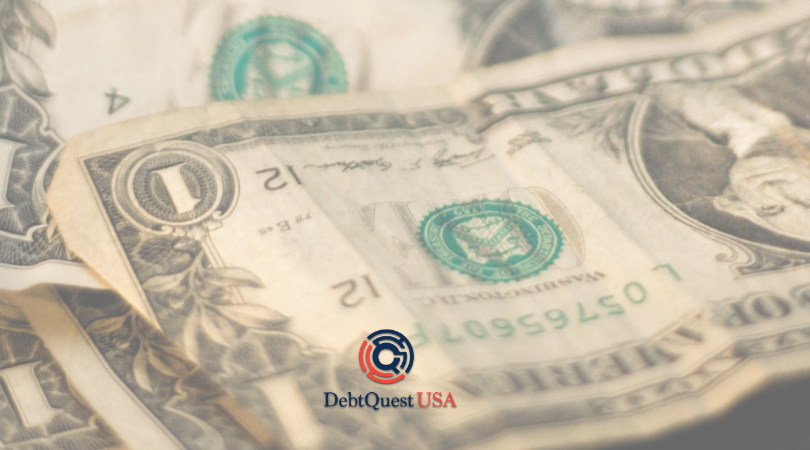 Credit Cards: Pro
There is a vast amount of people who use credit cards. Let's find out why a loan through cards is so attractive.
Take it easy. Credit cards are among the simplest loan financial products. You can get them online without collecting and presenting plenty of documents. At the same time, there is no limit to the number of cards you can own.
Speed. This type of loan is useful in case you have an emergency. As you can get the card without any particular documents, a loan is provided immediately.
Availability. You can use your card whenever and wherever you want. If you need to buy products, clothes, or go to a restaurant, you can use your credit card. However, don't be fooled. Don't forget you pay an interest rate for holding a credit. So, all your purchases become more expensive than they initially are.
Cashback and rewards. Banks use them widely to attract customers. Nevertheless, it's not the most significant point you should consider when choosing a credit card. Cashback is a nice bonus, but the terms of the card are more important.
Credit Cards: Contra
Although it may seem that a credit card is a good loan option, it may not be that simple. We created a list of the most frequentcredit card issues holders often have to manage. At the same time, we are ready to help you to lower your chances of getting into trouble.
High-interest rate
A credit card is one of the most unattractive ways to take out a loan because of the high interest it offers. It happens because of the ease of obtaining a card. Banks need to prevent themselves from losing money in case clients don't pay out. Thus, high risks are covered by a high percentage.
Solution: you can't do anything with high-interest rates. However, financial institutions have different options. So, you can choose the best one for you. At the same time, you can take credit for a shorter period, so that you will pay a smaller percentage.
Additional fees
Financial institutions can charge additional fees if you don't pay on time, surpass your limit, cash credit money out, use your loan for money exchange, or make transactions abroad.
Solution: first, before you use a credit card, read the documents carefully. The ease of getting credit can create a sense of euphoria, and people forget to read the terms. Each case should be written in the conditions. Avoid situations where you can incur additional charges.
Credit reliability
Any financial institution checks your creditworthiness. Credit cards create a risk for your reliability. You can easily surpass your credit limit, miss payments, or have too many cards. Any of these situations will harm your credit score. After that, any bank will have doubts when approving a new loan.
Solution: why do people fall into trouble with debt? Because of their lack of knowledge. Before taking out a loan, be sure you know how to deal with interest rates and money management, are able to control yourself and your expenses. You should remember you are using borrowed money. Nevertheless, DebtQuest USA has an educational program that will help you feel more comfortable with financial issues.
Missed payments
This point is tightly related to the previous one. It's easy to spend money but not that easy to pay it back when the time comes. Late payments will affect your credit score and can cause additional fees you will have to pay. If you don't pay at all, it will damage not only your credit history but will create more significant problems with your lenders.
Solution: the problem may arise due to two factors either you forgot to pay, or you just don't have money. The first issue can be solved if you set an automatic reminder that won't let you miss the date the payment is due. The second problem is more dangerous. Unlimited credit opportunities can make you think you have a lot of money. Remember, this money is not yours. However, if you've already got problems with creditors, we are always ready to solve your issues.
Card decline
It may seem strange, but your purchases can be declined because of your credit card. It can happen if your card issuer blocked money due to the missed payments, excess of the limit or if purchases are considered to be fraudulent.
Solution: no one wants to be in an uncomfortable situation. Before you decide to buy something big or use your credit card abroad, contact the card issuer.
Out of work
Any card can stop working because of the repeat usage or card demagnetization.
Solution: use your card correctly, put it in a wallet, and far away from any magnets.
Fraud
Any card, no matter if it's credit or debit, can become the subject of fraud. It makes no difference if the physical card or only the card information is stolen; you are at risk.
Solution: don't share any bank data with third parties. Create a unique password for each card and don't give your card to anyone, including people close to you. Check all of the payments made with your credit card. In the case of suspicious transactions, report them to the bank immediately.

Fake value
Usually, people get credit cards to cover low-appreciating purchases. Imagine you take out a mortgage or an educational loan; these investments will bring you to profit later. But what if you take credit to buy food or to go on a vacation or to repair your apartment? Such investments will not bring you a return.
Solution: it doesn't mean you should use credit cards only for significant investments. Moreover, it's counterproductive due to the high-interest rate. All you need to do is not to exceed your limit and clearly understand for what aim you use a credit card.
Lost control
As we said above, one of the pros of the credit card is the easiness of obtaining it. On the one hand, it's an advantage. On the other hand, it's a way to suffer and incur a huge debt. You can get several cards and spend an amount you can't cover.
Solution: to not meet with your creditors in real life, you should plan your spending. Paying with cards daily, people forget that money on the credit card is not their own. It's crucial to find a balance between spending and saving. Make a list of things you really need. Determine how much money you can spend to be able to pay it out later. Don't spend more than 30% of your credit card limit.
If you don't prevent overspending, you will quickly fall into debt.  However, if you are in trouble, don't panic. There are always solutions.One of them is the debt settlement program DebtQuest USA offers you. It will help you to start saving money and rebuild your credit score.
Summing Up
To conclude, a credit card is one of the most accessible loan financial products. It attracts many people and helps them get money for small purchases. However, it's also one of the most unprofitable loan offers. There are many hiddenproblems with credit cards that may cause you to fall into a debt hole. To avoid this, you should follow all of the recommendations mentioned above.If you are already in debt, DebtQuest USA is here to solve all of your problems.