Pros and Cons of Debt Consolidation Loans
Pros and Cons of Debt Consolidation Loans
Nowadays, many people pay off several credit debts simultaneously. Some of them take new loans because they are used to having money at their fingertips, while others are forced to do so due to severe circumstances. While the reasons may vary, the significant financial burden is difficult, no matter what the case.
Managing two or three loans at a time, leaseholders are often simply confused by their debts. Now, the credit market has a service that merges money loans called "debt consolidation." What is the point of this procedure? What are the pros and cons of debt consolidation?  The answers will be provided in this article.
What is Debt Consolidation?
The consolidation of loans is the unification of several money loans from different banks into one debt. With this procedure, the leaseholder combines all of his credits and becomes a debtor of only one financial institution.
Loan pooling makes repayment of credit debt more convenient because instead of several loans, one is obtained. Those who consolidate cash loans usually want to simplify their repayment process or change the terms of the credit for the better. Notice, the combination of debt and refinancing have much in common, but these are fundamentally different processes. For example, both are used to reduce the total cost of credit.
However, in consolidation, loans are simply formalized into a single loan, whereas refinancing is the receipt of loans to repay current debt. Therefore, only one credit can be refunded through refinancing. It is evident that banks do not always agree to transfer the client's existing mortgage to another lender without any issues, because the bank will lose part of its profits.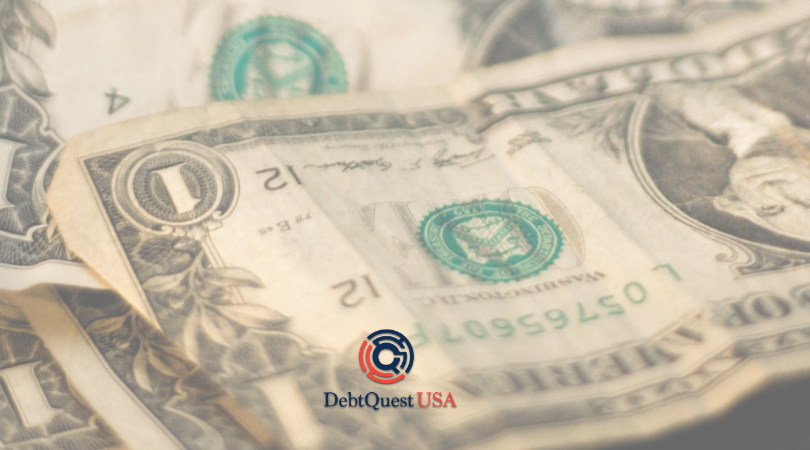 Details of the Debt Pooling Programs
Financial institutions generally consolidate only consumer loans for different purposes. A bank that agrees to combine all of the leaseholder's debts, issues cash to the leaseholder for payment to other lenders. Finally, the total amount of debt remains the same, but the terms of repayment change.
Commercial lending institutions provide financial consolidation services. The conditions of consolidation programs can be individually defined for each financial institution. Through this procedure, the leaseholder can combine both collateralized loan products and loans that he has received without any collateral. However, collateralized loans are always more challenging to consolidate because the process of collateral transfer is rather complicated and time-consuming.
Debt Consolidation Pros
The service of credit debt pooling is top-rated among leaseholders, as it has many positive aspects. These include:
1 – Ability to Change the Amount of Monthly Payment
The debtor can reduce the amount of the regular payment as well as change the type and order of repayment by combining all existing cash loans. In particular, the consolidation allows changing the less profitable annuity scheme of compensation to a more optimal variant – the differentiated one.
2 – Faster and Convenient Payment Process
The creditor makes only one payment each month and within only one bank where all current debts are connected. Thus, there is no need to visit several creditors to make the next payment. This saves the leaseholder's personal time and eliminates the need to collect and store numerous documents confirming the fact of payment.
3 – You Are Reducing the Amount of Overpayment on Loan
You can take a loan to combine all other debts at a lower rate, choosing a more profitable program. Therefore, consolidation allows you to reduce the total cost of all current loans significantly.
4 – Ability to Streamline the Repayment of Loans
A large number of current loans always become an increased burden on the leaseholder's monthly budget. Besides, it is difficult to repay several loans simultaneously in terms of accounting. Debtors often forget what amount, when, and to what bank they have to pay off their debt. As a result, you may have a delay in payment, which provokes banks to impose rather significant fines. Combining all cash loans allows the correct repayment of the debt – without delays in monthly payments or other problems with the repayment of multiple loans.
Debt Consolidation Cons
What are the common disadvantages of such financial procedures?
1 – The Necessity of the Financial Organization Verification
There are currently several respected banks in the credit market that consolidate third-party loans. Most often, new, recently opened organizations that do not yet have enough clients to offer to combine loans into one leaseholder. In addition to these, small credit institutions, which, as a rule, have a dubious reputation, are also engaged in consolidation.
For such lenders, the main goal is also to attract as many leaseholders as possible. To take any money loan, uniquely to combine several at once, is always a specific risk for the leaseholder. And in case of applying to a little-known bank, the level of risking your credit history increases significantly. It is better to work with already proven large banks with a pure reputation.
2 – Expenses During the Execution of a Credit Transaction
Consolidating all his debts, the leaseholder receives a new cash loan. And the execution of any investment is the collection of necessary documents and payment of all related costs. This includes application processing, loan origination fees, etc. If loans obtained under the guarantee of third parties or other collateral are combined, the list of expenses increases. Also, consolidation involves the early repayment of current loans. And many banks impose a fine on leaseholders for early repayment of debt. This, in turn, also complements the list of expenses in the process of consolidation.
Tips for Leaseholders
Before you proceed to merge the loan obligations, you ought to examine the substance of each advance assentation carefully to memorize what are the pros and cons of debt consolidation programs. It is fitting to calculate the possible benefits of consolidation in development, taking into consideration all required and extra costs.
Such an allowance ought to be looked for from a legitimate credit institution with a demonstrated track record. It ought to be recollected that the solidification of advances simplifies the installments and marginally reduces the money related burden. The banks frequently deny leaseholders the capacity to exchange their obligation to another money-related institution, so all lenders must agree.
When proceeding with repayment, you get a new credit card. Obligations can be pooled by getting a modern credit line and utilizing its stores to reimburse an existing credit card or other commitment. People with excellent credit history have a higher chance of getting new credit. Debt solidification is the best choice for them.
Set up a home loan to repay the debt. Loan equity is one of the least expensive ways to consolidate your debt. This loan is attached to the value of the property, which means that you risk losing your property if you cannot repay it on time. Therefore, lenders do not risk anything even though the interest rate is noticeably reduced. You must have enough capital to get this type of loan.
Proper debt consolidation will lead to money security and independence. Consolidation allows you to get new loans to repay debts at a higher interest rate. Adequate usage of consolidation is a vital process. If you abuse debt consolidation, you will only make your situation worse. Remember to contact the professional financial consulting organization DebtQuest USA to learn more about debt consolidation and help you choose the best program.