How to Live on Your Own
Budgeting to Live on Your Own. How to Live on Your Own
Before taking the idea of moving out seriously, it's important to do your research. If you want to come up with an adequate budget for living on your own, you need to find answers to a lot of questions. What is the average rent in your city, and is it affordable for you? How much does your household spend on utility services? What about groceries or your car expenses?
How do people afford rent? Once you have the numbers written down – your salary, future rent, expenses, etc. – it will be easier to see what you can/can't afford. To help you with your prospective personal budget, here are the most important points to consider. We also compiled a list of tips to eliminate the confusion of moving out for the first time.
How Much Do You Need to Live on Your Own?
A burning question many young people have is how to afford living on their own. While the rent itself becomes a major expense, there are so many costly things that are associated with renting your own place. Some of them do not immediately come to mind, so you have to be prepared.
When you're not accustomed to living in your own place, there is a lot to learn. For instance, how much it costs to live on your own depends on the following conditions:
what state and city you plan to live in
the type of accommodation
who you're going to live with
how the costs are going to be shared
Obviously, if you live in a big city, your expenses are going to skyrocket. You can take two similar apartments in different parts of the country. The difference in rent prices varies dramatically since the location is the defining factor. Additionally, if you are wondering how much money to save to move out of state, the answer will ultimately depend on the particular city.
To get a better idea of where your city – or the one you're about to move to – ranks compared to the national average, here are some numbers to illustrate that:
The average cost of one-bedroom apartments: $1,216
The size of 1-bedroom apartment: 678.32 feet2
Associated monthly costs: $147.06
Walkability score: 52 out of 100
How many apartments have a dishwasher: 68%
How many of them have a washer-dryer: 39%
Percentage with a pool: 11%
How many apartments have a fitness center: 13%
Pet-friendliness: 26%
Offer parking: 36%
As much as it hurts your budget, paying rent is likely to come with many additional costs. You'll need to put down first and last month's, which is often accompanied by a security deposit. For example, if the apartment is listed for $800/month, you may end up paying $2,400 before moving in. Therefore, always discuss these costs in advance to avoid getting into financial trouble.
For your first house, it might be better to share the apartment with roommates. Thus, unexpected expenses will not take a big toll on your savings. Speaking of saving, you never want to move out without having an emergency fund. Surviving on paychecks is only feasible until you hit unexpected circumstances. To spread out costs and avoid falling behind on rent, consider shared living.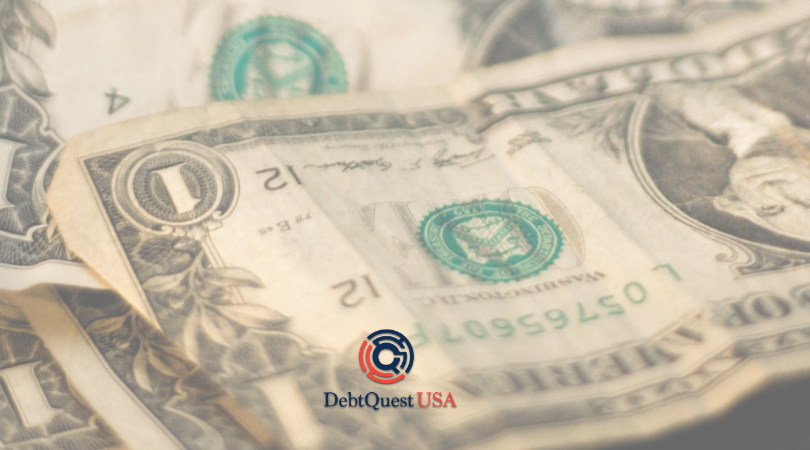 Additional Expenses to Take into Account
Once you get the rent payment sorted out, it will be time to tackle other things. When living on your own for the first time, people tend to forget that utilities are not always included in your rent. Here are some bills to remember:
Electricity – considering how many electric appliances we use these days, you may have a hefty electric bill. Other mitigating factors include the size of the apartment, type of appliances, and the time of year. You can lower the electric bill by buying fluorescent lights or limiting the use of the air conditioner.
Water – sometimes, the rent covers the water bill. However, you need to check if it includes hot water, cold water, and sewage. Generally, this should not be a high cost.
Heat – this expense largely depends on the type of the house your rent. Radiator or forced air heating tends to be quite costly.
Gas for the stove – although many apartments no longer have these kinds of stoves, you may find a rare gem.
Washer/dryer – if you have these utilities in the apartment, you may be able to dismiss the $6-$10 you spend every time you go to the laundromat. But at the end of the month, it might catch up to you.
Cheapest Ways to Live on Your Own
Can you live in an apartment on minimum wage? Yes. Will it be easy? Unfortunately, no. In a perfect world, there would be accessible ways how to live alone on minimum wage. It doesn't mean you are forced to live with your family, but it does mean you'll have to find a compromise. So, if your monthly paycheck is approximately $1.000, you'll need to be financially smart.
The most effective budgeting tips for low-income families are concerned with reasonable housing. Here is what we can suggest keeping the rent as low as possible:
Look for roommates, rooms to rent, or similar flatshare options. You can cohabitate with friends and family or go online and look for roommates there. Also, you can find a person who owns a house and rent a room there.
See whether your career has certain benefits, or you can arrange "working for rent". Some companies provide housing for their employees. The "work for rent" option means exchanging your services, such as mowing the lawn, painting, etc., for accommodation.
Move to a less expensive area. Prices vary drastically as you go around different parts of the city, so you can find affordable options even in seemingly expensive cities. You can also go as far as to move to an inexpensive city – the choice is yours. Moving to a remote area is the cheapest way to live alone.
Whatever option you choose, keep in mind your personal and financial safety. You never know who you are communicating with if you do so online. There are already too many horror stories about roommates you can easily find on the Internet or Craigslist, for example.
Also, fraudsters can take advantage of people's despair and list extremely cheap housing options with malicious intentions. If you search "how to live cheaply in an apartment", beware of the options that seem too good to be true.
How to Live on Your Own at 18
"I want to move out of my parents' house, but I can't afford it". Perhaps, you need to reframe your mindset. There shouldn't be any rush to move out because it leads to ill-advised decisions. When you're only concerned with money and what you can't afford, you lose the bigger picture. For example, it may lead to the wrong thought process when your choice of career should not be based on salary alone. However, moving out is not just about money.
A big part of learning how to live on your own at 18 revolves around responsibility. Becoming a responsible adult is tough on its own. Additional pressure comes from other people thinking you can't handle living independently. However, certain things are hard to figure out, even for people in their 30s. So, there is no shame in not knowing how to approach some decisions. What you can focus on during this learning curve is building challenging but important character traits.
Facing your first financial strains does not come easy. Not to overuse the phrase, but taking a deep breath can really help. Before you figure out a way to live on your own with practically no money, you will learn a lot about yourself. When you face new problems on a day to day basis, you will have the wonderful opportunity to grow as a person.
Lessons You Learn from Budgeting
Perhaps you will not easily find a way how to get your own place with no money. However, when faced with a challenge, you can adopt the right attitude and apply these life lessons in the future:
There is a difference between wants and needs. You quickly realize that certain rituals, such as having a nice dinner out, getting a cup of coffee every day, buying new clothes every season, are not necessities. It doesn't mean you can't indulge, but you can comfortably live without them.
You need to know how to ask for help. Friends and family are very willing to help ease the pressure on your budget. Their help doesn't have to come directly from money. If you share that you're in a tight spot financially, they can help you out in ways, such as asking you to come over for dinner, dropping you off for work, paying for certain subscriptions, etc.
Planning is key – starting from setting a meal plan before the week begins to lining up your work hours to match that schedule. Essentially, you can't afford to make mistakes because they can negatively affect your budget.
How to Get Enough Money to Move Out: Becoming Debt-Free
Before you can think of ways of how to save money living on your own, you need to become debt-free. Unfortunately, today's millennials and Gen Zers have to deal with large amounts of debt even before they enter the workforce. For most, it will be caused by high tuition costs. The total student loan debt amounts to $1.56 trillion, which is highest it's ever been. On average, borrowers owe $28,650, which constitutes a serious student loan debt crisis.
To tackle the issue efficiently, you will have to make important decisions and changes. There are many ways to go about your debt repayment plan. With a proper consultation, you should be able to make an informed decision on a student loan refinance program, student loan consolidation, student loan repayment, and student loan forgiveness.
Most importantly, you need to make sure the majority of your money goes toward covering the debt. If you have other types of debt, such as credit cards, these should also be a priority before moving out. Then, it will be easier to determine what kind of apartment you can afford.
If necessary, you can postpone moving out while you take care of your debt repayment process. DebtQuest will help you take important steps toward your financial stability. Then, you can comfortably start living on your own, with no annoying debts hanging over your head.