How Does A NetSpend Card Work?
How Does A NetSpend Card Work?
A widely successful provider, NetSpend was heavily promoted through advertisements on television. Stories about people receiving prepaid NetSpend debit cards in the mail sparked a lot of interest. While it sounds too good to be true, there are arguments to support their legitimacy.
If you are not one of the more than 10 million personal and small business customers, here is the answer to the burning question, "What is a Net Spend card?"
What Is Netspend?
NetSpend offers prepaid cards that require no minimum balance or credit check. The main principle is simple – you deposit money on the card and use it for your daily payments until it reaches a zero balance. When you no longer have deposited money left, you can either load it once again or simply get rid of it. Luckily for users, the transactions are insured by the Federal Deposit Insurance Corporation (FDIC) up to the NetSpend balance limit.
You can purchase a NetSpend debit card at local retailers or large chains, which is a convenient feature. You may be shopping at your local Walmart and grab a NetSpend card as well as buying one in stores like 7-Eleven, Walgreens, and Dollar General. In any case, wherever you purchase it, you will have the options of a NetSpend debit Mastercard or Visa. Therefore, if a store accepts Mastercard or Visa, they will also accept Netspend.
The card can be loaded through various sources of income, such as paychecks, government benefits, pensions, tax refunds, etc. As for the locations for making the deposit, there are currently more than 130,000 locations in the US.
You can choose one of two payment plans – the Monthly Plan or the Pay-As-You-Go Plan. The first option offers a fixed monthly rate and will suit people who wish to:
Have unlimited transactions
Get paid by Direct Deposit
Use the NetSpend card regularly
The Pay-As-You-Go option is suitable for people who plan to use the card less often. Since you make fewer payments, being charged based on the number of times you use it will not amount to a big expenditure.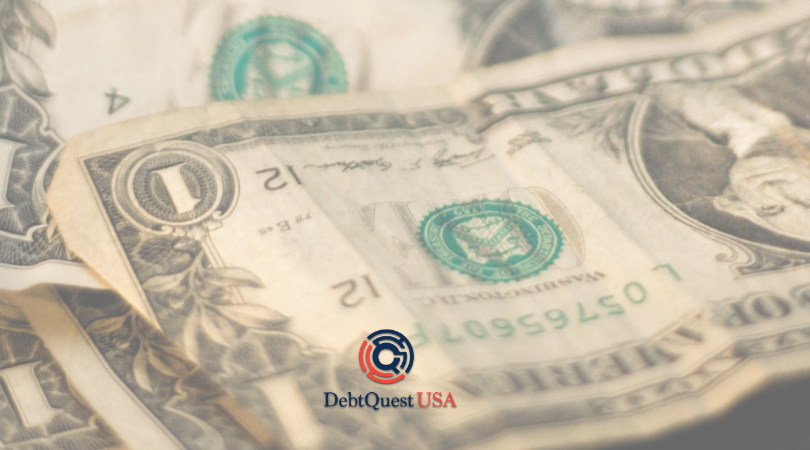 NetSpend vs. Credit Cards
The main difference between a NetSpend Mastercard or Visa and traditional credit cards is in the NetSpend credit line – you are limited to the amount you can preload. Simply put, what you pay in advance is what you can spend.
When you use a credit card, the line of credit offered must be paid off at a specified time. Additionally, the outstanding credit card balance is associated with interest. Thus, when using credits cards, you essentially borrow money from the bank at a certain interest rate and pay it back later. With Netspend, you are using your own money and owe nothing once you spend it.
Unlike most credit card companies, NetSpend does not provide a reward system. Normally, you can receive airline miles, cashback, or exclusive sales for using a credit card. The only consideration is that one needs to spend a considerable amount of money on seeing these reward points actually grow. However, if you tend to spend a lot, the credit card reward system will be more beneficial to you.
What makes NetSpend and credit cards similar is the fact that they are connected to Visa or Mastercard. This means most stores will accept either of these methods of payment.
It is always advisable to conduct thorough research before committing to any type of debit or credit card. DebtQuest offers a variety of services aimed to help you with your financial struggles and become more educated on the topic. We offer everything from credit counseling to debt consolidation.
How to Get a NetSpend Card

The application process requires taking a few simple steps. Those interested will need to provide their name, home address, and email address. In terms of how long it takes to get a NetSpend card, on average, it takes 7-10 days. However, if you track your NetSpend card in the mail, you need to take into account that the company proceeds to mail the card after the applicant's identity has been verified.
In case you need to deposit funds onto the card, this can be done via direct deposits, online money transfers, NetSpend card account transfers or by visiting reload network locations. Some of these methods incur fees. The only exceptions are direct deposits and the online account center.
How to Check the NetSpend Balance

The first and easiest way to check your NetSpend balance is to log on to your online account. Another method involves signing up for free Anytime Alerts. In this case, you will be receiving the information contained in text messages.
You can configure the notifications to inform you of other events associated with the NetSpend card. You can set to update you on:
Details about your last transaction/last seven deposits, etc.
Closest reload location to you
Your account routing
Information on the send money limit
When a spending limit is reached
When paycheck becomes available
For example, you can text "BAL" or "RELOAD", and it will let you know the current balance or nearest reload locations.
Is NetSpend Safe?

A quick Google search might reveal crazy stories – something along the lines of "why did I get a NetSpend card in the mail?" Additionally, many people are wondering if NetSpend is safe to use.
The official NetSpend company is legitimate and safe for users. As has been said previously, transactions are insured by the FDIC, and, on top of that, Mastercard or Visa's Zero Liability Protection provides additional security from unauthorized charges. This means that you are as protected as any Mastercard or Visa user.
Along with ensuring your financial security, the company claims to be taking protective measures against private information leaks. For instance, they utilize Secure Socket Layer technology to protect customer information. This method works through encrypting any data users submit or transfer.
That being said, you run the risk of participating in a scam if you want to get free NetSpend money. Scammers can use people's interest in gaining an unfair advantage and enroll them in sketchy programs. It is up to users to distinguish legitimate company authorities from fraudsters.
Therefore, it would be irresponsible to look for ways telling you, "how to get a check in the mail for $300." At the very least, you will not be successful in your ventures. However, the worst-case scenario will incur financial losses on your part.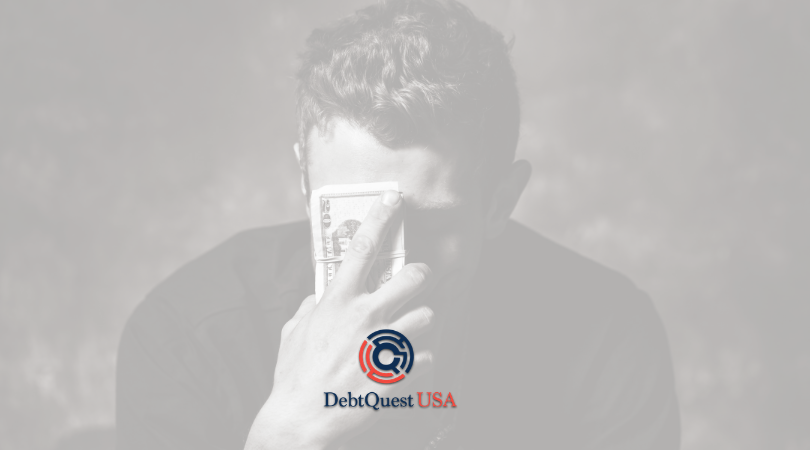 NetSpend Referral Program

Speaking of how to get free money on a prepaid debit card, there is one way to do that with Netspend. The NetSpend referral bonus program may get you some extra money if you bring in your family members and friends.
NetSpend users obtain a referral code after registering. You can post it on social media or share it through other channels. When a new member enters your code during registration, you both get the chance to receive $20 in your accounts. Before the money becomes available, the new user needs to load the card with $40. Interestingly, there is no limit to how many times a referral code can be used. In theory, you may be profiting from hundreds of new customers, getting $20 from each of them.
So, there seems to be NetSpend free money back after all. Although, it is not likely to be a considerable amount, especially if you don't heavily promote it. But it may accumulate to a nice sum of money over time.
Pros of NetSpend Prepaid Cards

NetSpend has strong supporters as well as some skeptics. First, here are some reasons to consider purchasing a prepaid card.
Easier Alternative to Cash
NetSpend is a great in-between option if you no longer want to carry cash or apply for a credit card. However, if you already have a credit card and are worried about paying it off, a prepaid debit card will give you peace of mind.
Convenience
The NetSpend cards are widely accepted. Additionally, once you deplete the account, you should have no trouble reloading it. You choose whatever method suits your preferences with no difference in fees.
Separation of Expenses
If you want to allocate a certain portion of funds to an expense, using a NetSpend card for that purpose will simplify the process. Once the tax season comes around, you will be able to make calculations separately. Also, the account synchronization with popular accounting software programs will come in handy.
Easy Money Management
One account can be divided into up to 10 sub-accounts, which is useful for business purposes. That way, an employer will be able to control the spending closely and put a limit on it. If you cap sub-accounts at a particular sum, employees will not overspend. However, sub-accounts incur additional fees.
Requires No Credit Check
Prepaid cards are available even for people with bad credit. Essentially, potential customers are rarely denied in the issuing of a NetSpend card.
Cons of NetSpend Prepaid Cards

NetSpend is not a solution for everyone's needs. When shopping around for a card, remember the following drawbacks.
Not Suitable for Larges Businesses
The maximum account balance and the number of sub-accounts will not be sufficient for larger organizations. If you operate a business with bigger needs, you should look into other options to divide and cap employee expenses.
Account Fees
The monthly fees in competing companies and credit card providers are normally lower than the ones charged by NetSpend. At first, the fees may not seem like a significant problem. However, over time, you will find the accumulated sum to be an inconvenience.
Risks of Being Scammed
The NetSpend company name has been wrongly associated with a scammy activity. Even though it is not the company's fault, some users may fall victim to fraudsters. Also, people purchasing the cards at sketchy locations should be aware of the risks.
Doesn't Repair Bad Credit
Netspend's advantage can quickly turn into a major drawback. If you want to build credit, a prepaid debit card will not assist you in that process. Therefore, to achieve that goal, you will need to obtain a secured business credit card.
Tips to Protect Your NetSpend Account
While debit and credit card companies do their part to protect your funds, there are many things you can do on your end. Similar to any credit card security advice, customers should bear in mind the following rules:
Never disclose your Card Account number or Personal Identification Number (PIN).
Never write the PIN directly on the card – this will be a recipe for a financial disaster.
Try not to allow other people to use your card to make their purchases.
Anytime Alerts will help you always to be aware of transactions or any other charges associated with your NetSpend card.
Immediately inform customer service if you have lost the card or noticed suspicious activity on it. The number is provided on the website. Additionally, there is a 'report' tab inside your personal account.
Remember that NetSpend specialists are not supposed to ask you for the card details or any other personal data, such as your social security number, account username or password, etc. If that happens, you need to report the call to the company specialists. The number is written on the back of your card. This applies to emails and text messages, as well. If an email raises suspicion, you should forward it, so that the company can investigate the matter further.
At times, dealing with your financial situation can be tough. If you find yourself in such a situation, DebtQuest can help you to be free of financial strains and similar struggles. Contact us for a consultation, and we will help you resolve your issue.