How Does Debt Relief Affect Your Credit?
Let's talk about what debt is and in what situations you would need relief. Debt is when you have borrowed money that has not been repaid. That can consist of credit card debt and loans. If you are having trouble organizing your finances in a way that allows you to budget appropriately, you are having difficulty paying back all or some of your loans, or you feel buried in debt with collectors calling, these are all situations where debt relief might be a viable option to get you back on track.
Debt can have a significant impact on your credit score depending on what kind of situation you are in with money owed. The good news is, there are quite a few options, including working with companies like DebtQuest, to help counsel you through these tough, financial times.
How Does Debt Relief Can Affect Your Credit Score
Just as debt can affect your credit, debt relief can affect it as well and not always in a positive way at first, it really depends on which route you choose. So let's talk about the two routes for debt relief that won't impact your credit score: debt snowball/avalanche & credit counseling.
Debt snowballing is basically when you order your balances from lowest to highest and work on paying off the lowest first. As you pay them off, still making minimum payments on those you aren't concentrating on, you gain momentum with your finances and it becomes easier to accomplish the overall goal as you check debts off your list.
Debt avalanching is similar, it's just the opposite. You start with paying off your highest balances first and work your way to the lowest. The nice thing about the snow options is that it's all dependent on you. It's your decision on how you want to approach it and it's not going to hurt your credit. The other option that won't have an impact on your score is credit counseling.
There are a lot of companies out there that offer this, but make sure you do your due diligence and research a company that will not only help you but inform you. Because if there's no education on how to fix the debt problem, it will most likely happen again.
Trusted companies like DebtQuest are very knowledgeable about options and will honestly inform you on which one will be the best fit for your situation. We can advise you on how to handle debt overall as well as tackle the most pertinent problems first. All of these options will take self discipline and won't reduce the amount owed, but neither will impact your score.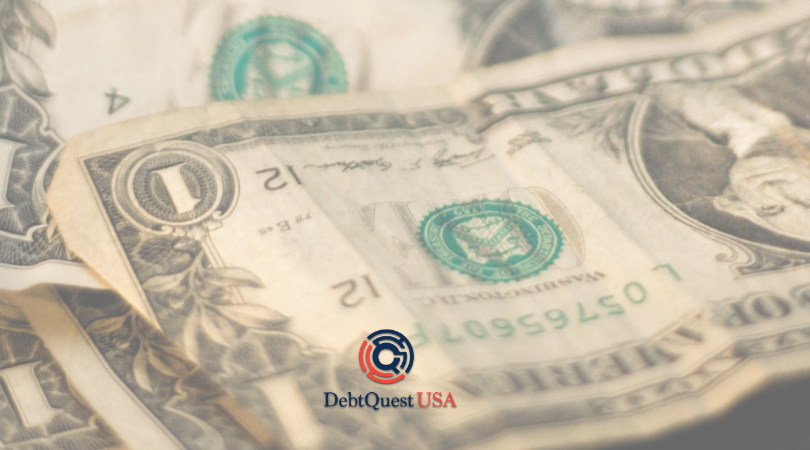 Options That Could Affect Your Score
Now as we approach options that could affect your score, it's important to keep in mind that negative remarks can stay on your credit report for up to 7 years.
Debt Consolidation
Debt consolidation is your next best bet if credit counseling and debt snowballing aren't going to work for your situation. This is where you can get a loan that consolidates all of your debt into one, low monthly installment. This doesn't reduce the overall amount you owe, but it can help if you have credit cards or loans with high interest rates. This doesn't usually impact your credit, but if you don't make those loan payments on time each month, it will. So be sure to have reminders set in your phone or auto pay, because you definitely don't want to be late on these payments.
The next option will most definitely impact your score and if you're working with a company that says debt settlement won't change you're score, they aren't being honest with you so switch to a more trustworthy company such as DebtQuest.
Debt Settlement
Debt settlement is basically where you hire a company that negotiates with credit card companies on your behalf to reduce the overall amount owed. You can also call the credit card companies yourself and attempt to negotiate, but often times they won't give you the best quote for reduction percent and companies like DebtQuest have already established relationships that aid in the negotiation process.
The great thing about debt settlement is that it can save you upwards of 25% to even 50% of what you owe. The downfall is that most credit card companies won't negotiate with you unless your payments or lack thereof, demonstrate hardship. This means you have to stop paying your bills for a few months, severely impacting your credit score.  Plus, on your report, it will show that the account was settled, which will alert future lenders that you were unable to pay the amount owed in its entirety. On the bright side, your score can go back up relatively easily in the next year or two once your accounts are settled and you demonstrate regular payments, on time.
Bankruptcy
The last option, bankruptcy, is a last resort and will severely impact your score while staying on your report for 7-10 years. Try to avoid this option as much as possible and talk to a credit counselor before choosing this route.
If you have further questions about what may be best for you and how your score will be affected, call us today to find out answers!