How Does Debt Settlement Affect Your Credit Score?
How Does Debt Settlement Affect Your Credit Score?
Having debt is never fun for anyone, but having debt when you have no disposable income is even worse. Have no fear, DebtQuest is here! But seriously, there are companies like DebtQuest that can help you during a financial hardship. And one of the ways they can help is walking you through the process of debt settlement.
What Is Debt Settlement
It's important to know what debt settlement is before we can understand how it affects our credit. Debt settlement is the route you take when you have exhausted options like credit counseling and debt consolidation, both of which do not affect your credit score. Debt settlement does. When you are unable to pay back your debt even if a repayment plan was put into place due to the unavailability of funds, debt settlement is the next step. This is where you have a company like DebtQuest consult with credit agencies on your behalf to lower your overall debt owed. Your debt can be reduced anywhere from 15-50% depending on the negotiation process.
A large part of that negotiating process has to do with the level of hardship you, as a consumer, are experiencing that is preventing you from making payments. If you were making all your payments on time beforehand but now are unable to, it's important for the creditors to see your struggle. And one of the only ways to do that is by stopping payments to your credit cards.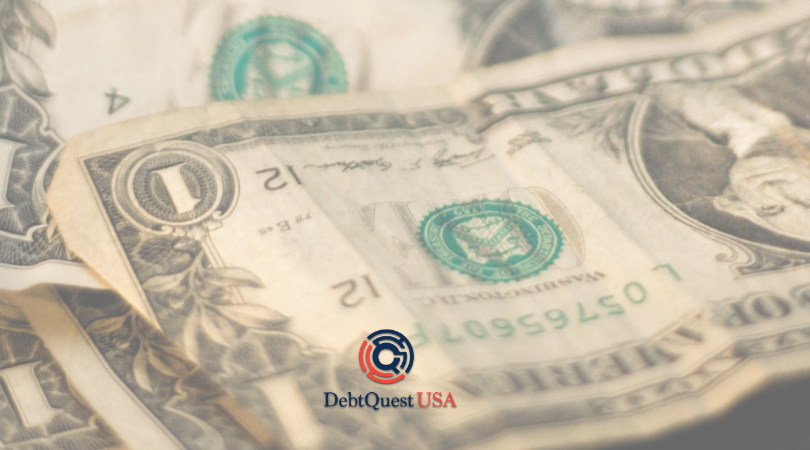 Now obviously once you stop paying your bills, you are going to receive late notices and after a certain period of time collectors will begin to call. As annoying and frustrating as this can be, it is a necessary step in showing hardship and gives your debt settlement company more negotiation power. The credit card companies would much rather have you pay some of the total due instead of none.Now, you do have the option of calling creditors yourself, but keep in mind that companies like DebtQuest are experts and are not only more experienced but also have relationships with a majority of these companies allowing them to get you the largest reduction possible. Something to make note is that most debt relief programs, DebtQuest included, can help redirect those collection calls to save you the headache of dealing with them, so be sure to inquire about that.
Now that we understand the process or at least the first half of the process, let's take a look at how these things will change your credit score. No matter what your score was prior to contacting a debt relief agency and initiating settlements, expect it to go down a little. Any time you have late payments, it severely affects your score especially if you have high utilization, which means you're using a majority of the credit available on each card, and a poor credit history, which means you haven't had credit cards for that long.
Whats Next
For a few months you might want to pull your hair out when you look at your score but don't torture yourself like that, just don't monitor it for a bit. After a few months of negotiating settlements and making consistent payments on the accounts you didn't include in the program (if you can handle keeping 1 or 2 revolving accounts in good standing, this can most definitely help you in the long run, so make regular payments on these) and consistent payments into the debt relief program, take a peek at your score. It might not be as low as you think; it may have even gone up as certain accounts are settled and closed and your utilization goes down.
After a settlement is reached and the account is closed, you will slowly see your credit score go up. It will may take time, but it will happen. All is not lost. Make sure you do your research as to which debt settlement company is best. If you have further questions and feel that this article is a route you need to consider with debt settlement, give DebtQuest a call. We have trusted agents available that are happy to help.