What Is the Credit Card Cost
What Is the Credit Card Cost
Credit cards can be handy in a situation when your pocket is empty, but you need money, let's say, to repair and pay for a car that has suddenly broken down. Banks will gladly lend you the required sum under the condition that your credit history is good, and the amount doesn't exceed the limit.
Everything comes at a price. How much does it cost to take out a credit card? It's better to think of it in terms of the annual percentage rate and monthly/yearly payments, rather than a one-time issuance fee (which is often 0). After all, let us explore the determining factors to answer the question, "How much is a credit card worth?"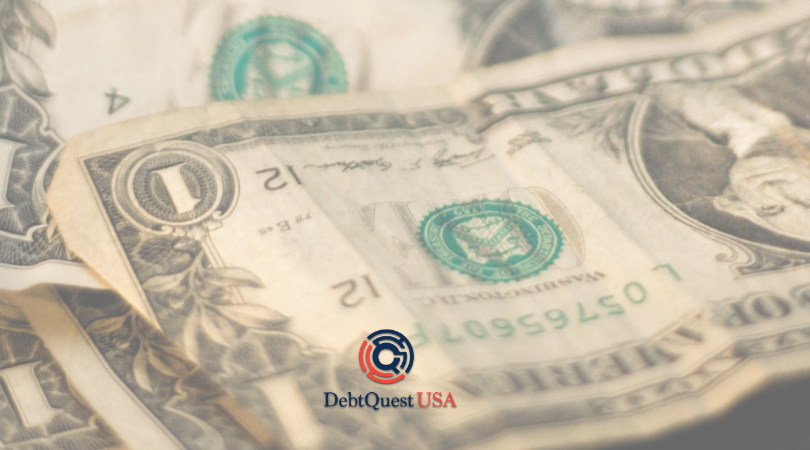 Fixed Credit Card Fees
How much are credit card fixed fees influenced by your preference? Very much. A possible fixed cost is known as the annual fee. It is not compulsory and usually charged for those types of cards that provide you a certain benefit.
Usually, they are the reward, secured, and premium credit cards. Therefore, if you don't want to waste your money, make sure that it's actually worth it. Overall, in 2019, around 70% of cards didn't charge an annual fee.
An annual membership fee for a credit card can be charged once a year – usually on the anniversary date of your card, or in January. Sometimes, it is split up into 12 small payments and has to be paid every month. However, the first option is more common.
As for the fees, they can vary from around $20, up to as much as $500. The latter always comes with huge incentives. The average annual fee to be paid was almost $110 in 2019, according to the U.S. News Consumer Credit Card Fee Study.
There is no need to be afraid that a bank will apply it to your card and just withdraw the money without prior notice. According to federal law, they must notify you 45 days before the charges are to come into effect. Thus, you will have time to opt-out.
Variable Credit Card Fees
Variable fees are counted per the applied percentage rate from a certain sum of money. In terms of a credit card, they are connected with the amount of borrowed money. The fees differ depending on cash or balance.
Average Credit Card Fee
If you want to overdraft your card and use up the entire balance, keep in mind that you will have to repay the debt. The best strategy is to borrow only the amount which you really can return. Or at least you will be able to do so before the grace period ends. A grace period is a period of time that you have to fully pay the debt back before the interest is charged. Usually, it's around 21-25 days.
If you fail to redeem a loan, give yourself an answer to this question, "How much is on my credit card?" as the interest rate will be withdrawn. APR – average percentage rate – may range from 16.5% to 23.7%. The average figure is 17%. So, if you borrowed $2000 under the interest rate of 17%, your monthly fee would be $28.
If you don't pay your credit card payment within 60 days, a penalty APR may be applied. It is much higher. The average for the US in 2019, was 27.54%, which transforms an average credit card cost per month (from the example above) to $46. The total amount of debt for a year is almost $2,500 ($2,000 – debt, $500 – interest). The good news here is that DebtQuest USA will always help you find a way out of a complicated financial situation.
Cash Advance
A cash advance is a situation when you withdraw money, and the debt is added to your balance. Although it may sound appealing, the biggest trick here is that there is no grace period. The interest rate is applied instantly. So, when you think about "How much money should I use from my credit card in cash," the best answer is zero.
The interest rate can range from 2 to 8 percent. According to the study, the situation in 2019 was as follows:
54% of cards charged 2-4%
39% of cards charged 5%
3% of cards charged 8%
The compulsory payments don't end here. Many card issuers set a minimum fee, which means that if your interest is lower, the minimum price will be taken. It usually varies from $5 to $10.
Other Applicable Fees
Except for an annual fee and interest rates, credit card costs may include fees for:
Foreign transaction. You will encounter it only if you purchase outside the US territory.
Late payments would become a reality if the payment was made after the credit card due date.
Returned payments. It can be charged if the payment made isn't valid.
Over the limit. Don't exceed the set balance, and you won't experience it.
Balance transfers are charged for transferring money from another credit card account.
How much does a credit card cost? Now, you know that it is the total of an annual fee and monthly interest rate payment. However, sometimes it can be spiced up with, for example, returned payments.
What you must remember is to manage your credit card usage carefully. If you happen to find yourself in trouble, we are here to help. DebtQuest USA specialists will gladly consult you on the most suitable credit card type or any other financial issue.