What Is Credit Card Refinancing?
What Is Credit Card Refinancing?
The average American carries a personal debt of over $90,000. This can significantly impact one's quality of life, so many people are choosing to turn to credit card refinancing. This is the process of transferring your debt from one card to another in order to achieve a lower interest rate. If you are somebody who has several high-interest credit cards and can only make the minimum payment, you could save yourself a hefty amount in the long-run.
Alternatively, you could consolidate all of your credit card debt and pay one monthly payment. If you are considering refinancing to pay off credit card debt or debt consolidation, we will run you through your options.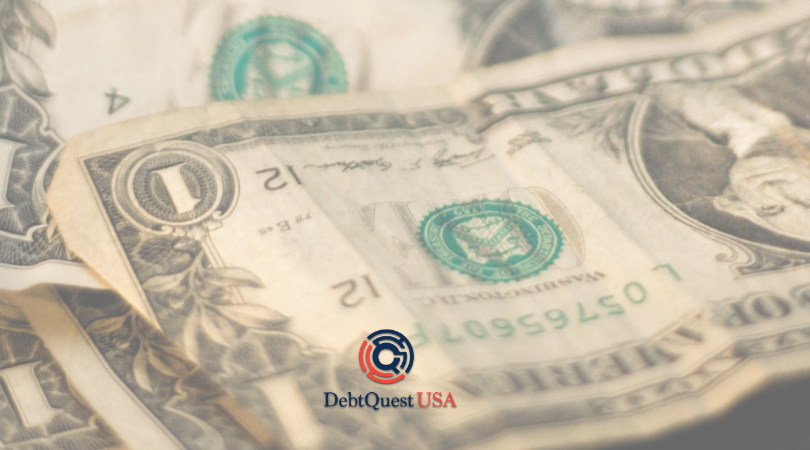 What's the Difference Between Credit Card Refinancing and Debt Consolidation?
These two terms have similar meanings, but there are nuances that can help you decide which option is best for you. Credit card refinancing is also known as a "balance transfer." This is essentially when you move your credit card balance to another card that has a more forgiving interest and pricing setup. It would be best if you transfer your balance to a credit card that charges a 0% APR as its introductory rate. Keep in mind, though, that the interest rate will shoot up once the introductory period has expired. You will likely have to pay a balance transfer fee, which could be up to 5% of the total amount that you transfer. So, if you are transferring 10,000 from one card to another, you could potentially pay up to $500 as an extra charge.
On the other hand, debt consolidation aims to turn many separate debts into one lump debt, which can make it easier to manage and save you money. You could potentially reduce your monthly payments, get a lower interest rate, and get out of debt faster.
Some people choose to refinance to pay off credit cards and consolidate their debts simultaneously.
Should You Refinance to Pay Off Credit Card Debt?
Choosing whether to refinance or consolidate your credit card debt (or do both) doesn't have to be a difficult decision. Schedule a free consultation with DebtQuest USA today, and we will help you determine which solution is right for you.
If you prefer to make the decision on your own, you need to decide what you are going to prioritize. Debt consolidation will turn many debts into one debt (thus making it easier to manage), while refinancing replaces existing debt with one that has more favorable terms.
Both options are entirely valid ways of restructuring your debt and improving the financial aspect of your life. If you're still stuck, here are a few hypothetical situations and our solutions for them.
You have too many debts, and it has become unmanageable. Your cards have high balances, a home loan, a car loan, and student loans. It feels like you are drowning in debt, and you are constantly low on funds. In this case, debt consolidation would be a wise decision in the long run. You will be able to reduce the number of monthly payments you have to make, thus making sure you have enough money for other bills. Plus, you won't have to worry about accidentally forgetting to pay one of your many monthly loan balances.
 You have interest rates that are higher than average. Perhaps you received a home loan at a less-than-favorable time for the housing market, and the terms weren't desirable. A few years from the time you received the home loan, interest rates drop to a historic low, but you are still stuck paying the exorbitant rate. In this case, refinancing would be a great option for you! You can replace your old loan with a new one, with much better terms.
You want to change the type of debt you hold. Loans and mortgages can be a variable rate or fixed rate. A fixed debt has an interest rate that will not change. On the other hand, variable debt interest rates are subject to change. Credit cards are nearly always variable rate, and their interest is typically much higher than personal loans; in fact, the average credit card interest rate is 15.99%, but it can soar much higher than this. So, if you have debt on multiple variable-rate and high-interest credit cards, you can consolidate your debts and pay it off with a personal loan. This will allow you to pay the personal loan's much lower interest rate.
You want to pay your way out of debt more quickly. After all, debt can be a hefty burden – not just financially but also emotionally. It limits the choices you can make and has potentially negative consequences. So, in order to work your way out of debt faster, both consolidation or refinancing could work. If you have multiple small debts or several forms of the same debt, then debt consolidation would be your best bet. If you have a single debt with a high-interest rate, then look into refinancing.
Now that you know the situations in which credit card refinancing and debt consolidation would be best, let's take a look at how their corresponding loans work.
How do Credit Card Refinancing Loans and Debt Consolidation Loans Work?
You can receive a loan from a bank, credit union, or an online lender in order to make restructuring your debt more accessible. Some lenders may offer you a secured credit consolidation loan. In this case, you would have to offer some sort of collateral – such as home equity. However, if you don't own a home, worry not; you can still apply to receive a personal or unsecured loan.
Keep in mind, an unsecured credit card refinancing loan will generally come with a higher interest rate than a secured loan since you can't offer any assets for collateral. If you have bad credit, it may be more difficult to be approved for an unsecured loan. Refinancing with fair or good credit is your best bet at getting an unsecured loan, but it is not impossible otherwise.
However, regardless of whether you refinance credit card debt with a secured or unsecured loan, you will likely have a lower interest rate than if you were to pay your credit card's rate. If you have extremely poor credit, however, this might not be the case. If this is the situation you find yourself in, then perhaps you should try applying for nonprofit debt consolidation. A nonprofit agency will negotiate with your creditors on your behalf. They can try to reduce your interest rates to under 10% and help you achieve an affordable monthly payment. Such agencies will place all of your debt into one sum, and you will give them a monthly payment. The agency will then send your payment out to the credit card companies. This is a good option for managing your debt; however, most nonprofit debt consolidation companies only deal with credit card debt. You won't be able to use their services to pay your way out of home, student, or auto loans.

How Can You Find the Ideal Credit Card Refinancing or Debt Consolidation Loan?
When seeking a loan to restructure your debts, there are a few things that you should keep in mind. First and foremost, you should aim to find the lowest interest possible. This will be impacted by your credit score. If you have a good credit score, don't be afraid to negotiate with the lender for more desirable terms. National banks may not be receptive to lowering interest rates, but online lending companies and credit unions may take your arguments and your credit score into consideration.
Something else that you should look for is an easy application process. Information should be presented in a transparent manner, and free consultations are a great bonus that you should take advantage of.
Another important factor is that the company should provide speedy access to funding. The last thing you want is a drawn-out process in which you rack up more debt and are still stuck at your undesired interest rates.
Finally, keep an eye out for a company that has friendly and knowledgeable customer service representatives. They should be willing to answer all of your questions. After all, restructuring credit card debt is a very serious topic and should be treated as such.
At DebtQuest USA, we can offer you secured and unsecured loans to meet your credit card refinancing and debt consolidation needs. Schedule a free consultation with us today so we can develop the perfect plan for managing your debts, whether it be through refinancing or a debt consolidation loan. Our customer service representatives are dedicated to helping you achieve your dreams of living a debt-free life!