How to Invest Money Wisely
How to Invest Money Wisely
Have you ever been watching the evening news, perhaps enjoying a coffee or other beverage, and noticed the numbers and charts typically situated at the bottom of the news screen, scrolling by? Have you heard of the financial gains and losses of Wall Street, but can never make any sense out of it?
Well, for most Americans, the world of investing remains a mystery; however, the world of markets and stocks and bonds is nowhere near as complicated as it might sound. Even experienced investors can always learn new things, as old strategies are constantly being improved upon, and new strategies are always being developed. Continue reading to learn numerous easy ways to invest money, and other tips needed in the unprecedented world of 2020, and how to invest for the future of yourself and your family.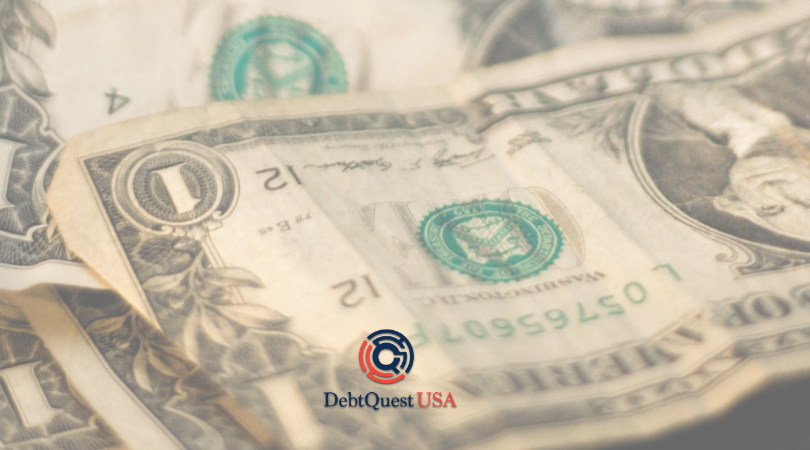 Investing in the Stock Market
Over 50% of Americans have invested in the stock market before, according to a Gallup study performed in April 2019. That's an unparalleled amount to ever before. More and more Americans are investing in companies, but why?
Stocks are essentially tiny pieces of a company. When you buy a stock, you "own" that piece of the company until you decide to sell it. If the company does well, the value of your piece rises. However, if the company does poorly, the value of your stock(s) may fall. Thus, many people prefer to spread their stocks and money out over a wider range of stocks- this is called "Portfolio Diversification."
Portfolios are the financial biographies of investors. Typically, a portfolio will show your stocks and certain other assets. Although, there is no need to worry, as portfolios are not generally made public. One of the most common investing money tips is to invest in multiple companies across multiple sectors.
For example, investing in three different car companies would be considered not ideal, as you "place all your eggs in one basket," so to speak. Investing in different sectors in the market, such as Financial (banks), Energy, Natural Resources (mining, gas), and others, essentially future-proofs your money. If one sector of the market declines, the others will be there to support your losses until that sector returns to the level it once was at.
Investing in Bonds
One of the most widespread answers on how to invest money wisely is bonds. Many of us may have seen the old propaganda posters, particularly in movies, of "Buy War Bonds.". However, bonds are actually a real and modern financial instrument that investors can use and is one of the many different ways to invest money.
Bonds are often offered through financial institutions (banks) or governments and are guaranteed certificates that state the terms of the bond. For example, Treasury Bonds offer a 1.45% yield over 30 years, whereas 5-year bonds offer a yield of 0.38%. Bond values are fixed at the time of purchase, and are therefore inflation-proof, meaning your money will not be devalued due to money becoming less valuable over time.
Another type of bond is a Government Bond, which is a bond backed and secured by the government. These are the most low-risk investments that investors can make as they are guaranteed by none other than the government themselves. Additionally, these types of bonds are marketable, meaning they can be traded for cash or other assets at any given time with other investors.

Real Estate Investing
Real estate investing is the act of funding a real estate project, purchasing a share in a house or condo, or purchasing a unit in a condo to rent out to tenants. Another act of real estate investing is to actually renovate the investors' household and add a subterranean basement where tenants can live in sync with the owners aboveground.
Real estate investments typically involve more risk than bonds and stocks as they involve the housing market, something that can fluctuate at any given moment. This type of investing is not how to invest money wisely for beginners as it requires experience and occasionally a bit of luck, due to the prices of the real estate you invest in often being fluid, depending on small things such as the surrounding area (neighborhood, view, commodities close by, etc.)
However, for those investors interested in the real estate market, purchasing a unit in a condo under construction is the most low-risk investment to be made in this volatile, yet profitable market. This is because the company backing the condominium construction has already made the risk assessment and has decided to invest in the construction of the building. However, it is always a wise idea to practice due diligence and research the company financing the building as some companies build the condos and then sell them off immediately for a fast profit, with no care for the permanence of the condo and the residents inside.
Thus, real estate investing should be undertaken after investors feel they are experienced with stocks, bonds, and other types of investments due to the skill required to successfully profit off the real estate market.
Building Savings for Emergencies
There are many simple ways to save and invest money, many of which require time (such as bonds), and others which require experience (such as real estate). However, all typically have the same goal in mind- to grow capital. In the unprecedented financial climate of 2020, savings for sudden tragedies and market fluctuations have never been more important. As seen on the news daily, many Americans have little money saved to combat the sudden closure of many workplaces all across America.
As 80 million Americans are paid at hourly wages and rates, many people feel they are condemned to living almost paycheck to paycheck. However, that is certainly not the case. Even saving a few dollars each month can accumulate, and eventually allow you to break into the stock market, purchase a bond, or utilize other investment routes.
For example, saving $25 out of a weekly payment of $1000 can accumulate to around $200 in just two months, which can then be used to purchase stocks on stock markets, or bonds from the federal government, banks, or other companies which offer that option (although the federal government is certainly the most trustable of those options). After investing your $200 in certain stocks you like, perhaps the market rises 5%, and you gain $10 overnight.
Investing in money has never been easier, and saving it even more so. Every American should have the right to investment knowledge, and here at DebtQuest USA, we are committed to educating all Americans on the potential benefits, risks, and rewards that are associated with investing.
Setting Long term Investment Goals
Do you plan on taking a vacation to Hawaii, or maybe Italy, or maybe somewhere further north like Switzerland? Well, you're not alone. In 2019, 100 million Americans went on a vacation and visited a country abroad. Obviously, vacations aren't cheap. Following responsible ways to invest cash can lead to more money in your savings account, which means more, or lengthier time abroad.
Setting long term investment goals means having a detailed plan laid out, potentially with different ways to invest money – which means more money to spend on yourself and your loved ones. However, you must be vigilant with your spending and ensure that you don't "cash out" your investments too early. This is why long-term goals are easy to set but extremely difficult to follow through upon. Planning when you will withdraw your investments (for example when your investment reaches a 20% yield, or when 5 years have passed) will help you to overcome your urges to withdraw or sell your investments before the decided period of time or yield % has come to pass.
Finally, long term investment goals are often described by "short term pain, long term gain." This essentially means that by saving money (the "pain"), in the long run, you will gain more out of those savings than if you had spent them as initially intended. By saving the money that you make currently, you can help benefit yourself and your loved ones in the future.
Choose Investments Based Upon Your Experiences
Everyone is good at something, or perhaps many things. Choosing investments based upon your profession, your life skills, or other things you excel at is the key to gaining experience in the investing business. When your work is something you love, you do better at it. For example, if you work in the financial sector, consider investing in companies in that area- or the technology sector, or natural resources, etc. When you have a background in something, it increases your knowledge of how that sector will react to world events (for example, the current COVID-19 crisis).
Furthermore, knowing how sectors react to global events can be key in deciding when to sell and when to buy, which will potentially increase the return on your investment and lead to you earning more in order to reinvest or decide to diversify your portfolio, which as detailed above, is a wise move for all investors, and is generally one of the smartest ways to invest your money, especially in the USA. 
Stop-loss Trading
A stop-loss trade, commonly referred to as a stop-loss order, is where you set your account to automatically sell any stocks you own at a time when the market reaches a certain low point. For example, if you set your investor account to automatically sell the stocks you currently own at -20% of their value when purchased, or when you set your preferences to automatically sell at $40 below when you bought them, or even if the stock loses $20 in one day. This way, you prevent things like Black Tuesday, where the DOW Jones fell 12% in a single day, and 16 million shares were traded by panicked investors.
There are other unseen benefits to stop-loss trading. When you utilize that feature, you are able to automate your stock market investments to a certain degree. Of course, practice due diligence and do not rely solely on a program to do your trading for you, as human intellect and reason far outweigh machine coding. Additionally, when you use stop-loss trading, you are able to spend less time away from your computer and more time enjoying the thought of earning a passive side income.
Cryptocurrencies
Many Americans nowadays know about Ethereum, Litecoin, and especially Bitcoin. However, most know little to nothing about how to invest their money wisely using cryptocurrencies. Basically, cryptocurrencies aim to replace physical money and become widely accepted by many merchants across the Internet, and already are prevailing over digital credit cards and companies like PayPal and CashApp. 36 million Americans owned cryptocurrency in 2019, and that number had doubled from 2018.
Clearly, cryptocurrency is still a relatively new form of investment and must be considered carefully. As it is very unstable, only the most experienced investors should pursue cryptocurrency as a large part of their portfolio. Cryptocurrencies often rise and fall hundreds of dollars, with Bitcoin fluctuating in the thousands daily, and therefore can be extremely profitable but also highly volatile.

Ready to Invest?
If you have read through this guide and are ready to invest, be sure to get in touch with DebtQuest USA, with over 10 years of experience and rated as an AAA company on the Better Business Bureau, we are a professional company with the goal of educating all Americans on the benefits of investing wisely. When you invest your savings, you don't want to pick the wrong team to help you out.
Founded in 2009 by Michael Spivak and Jakob Shimon, DebtQuest USA has always strived to aid all Americans with their financial questions. To quote our founder, Michael Spivak, "Education is our ultimate goal." We are a reliable source of information before, during, and after any investments you make.
Contact us today if you are prepared to start investing and preparing to enter the world of making a passive side income through stocks, bonds, the real estate market, and many other investment avenues.