High-Paying Jobs Without a College Degree
High-Paying Jobs Without a College Degree
Are you looking for a good-paying job that doesn't require a higher education diploma? A lot of people think that if you don't get a degree from a four-year college, you can't win. Fortunately, this is not the case.
Many workplaces, instead, focus on skills or extensive work history. It may come as a surprise that you can find a job without a degree in many respected fields, such as healthcare, technology, law, etc. We'll look into some examples of such jobs and offer our recommendations on how to improve your chances of getting hired.
College Degrees vs. Job Skills
The rapid adoption of new technological innovations and rising tuition fees insinuate taking a traditional higher-education path might not be the right choice for everyone. The  Federal Reserve Bank of St. Louis revealed that the cost of a four-year degree exploded to $104,480. Meanwhile, median wages only grew from $54,042 to $59,039 between 1989 and 2016.
The education system might be at a tipping point, as too many students are going into massive debt. Even though there are ways to get out of debt efficiently and quickly with DebtQuest USA, these financial struggles can be prevented. Future earnings may not be enough to make up for the high educational fees, and it might be time to focus on skill-based jobs instead.
Workers with a high school diploma engaged in continuing education may possess more competence than their counterparts with degrees. The key is not to rely on college as proof of ability. Instead, it's essential to evaluate every potential worker from the perspective of their skills and relevant experience.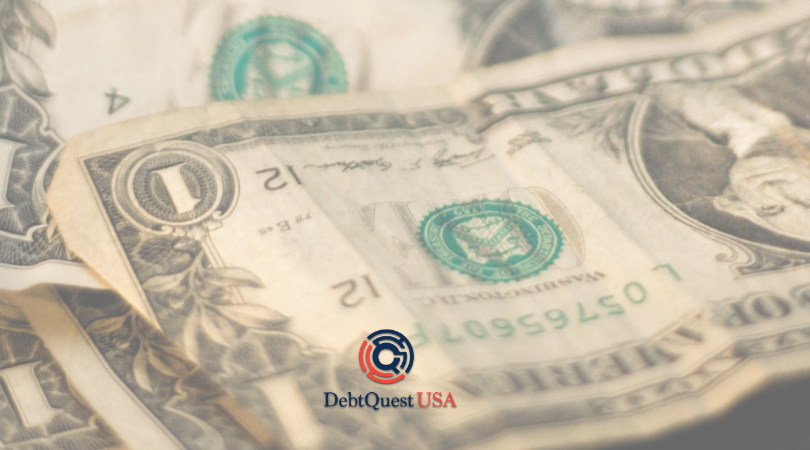 10 Good Jobs You Can Get Without a Degree
A variety of industries offer good jobs with good pay without a degree. Hospitals, state governments, manufacturers, IT companies, and other organizations keep searching for workers for skill-based jobs. If you fit the requirements or finish particular training programs, you can become successful even without going to college.
Here is a list of some of the best paying jobs that do not require a four-year degree. The descriptions below give you a general idea of what these occupations entail. If one of them sparks interest, do further research and seize your chance at starting on a new, in-demand career path.
Real-Estate Broker
1If you have excellent communication and organizational skills, working in real estate might be perfect for you. There is practically no shortage of job openings in this field. Some may be more interested in the human aspect of this profession. Others appreciate the commercial aspect of it – like looking at the sale and rental properties and challenging yourself to get the best offers. Some people choose this career for brokering real-estate transactions – buying, selling, loan arrangements.
Administrative Assistant
2Administrative assistants may provide support to just one person in an office, as well as for many departments or teams within a company. Your abilities are the primary determinant of whether you get the job. This career combines a wide range of activities – handling calls and meetings, preparing reports, conducting research, being an intermediate link between different departments, etc. If you are ready for multitasking and juggling various activities, go for it. Odds are you will never get bored.
Paralegal and Legal Assistant
3If you want to work in law, how many jobs require a college degree? While many jobs in this field require you to have gone to law school, you have a fair chance of starting this career regardless. This position often acts as an entryway into legal jobs. Paralegals and legal assistants carry out supportive roles for lawyers, keeping documents and files organized, drafting correspondence and pleadings, researching cases, etc. Take note that most openings require a certificate in paralegal studies.
Pharmacy Technician
4As for medical jobs without a college degree, you are also presented with various choices. Pharmacy technicians handle prescriptions over the phone and in person, mix and measure different medications, provide dosage and instructions on how often to take medicine, etc. Additionally, they are often in charge of handling payments. Many vocational/technical schools offer programs in pharmacy technology. Such programs typically last for about a year, which is a significant time-saver compared to a full-blown degree. You may also need to enter an on-the-job training to start the job.
Radiologic Technologists
5Radiologic technologists perform diagnostic imaging procedures, such as X-rays, MRI (magnetic resonance imaging), and CT (computed tomography) scans. They often work under doctors and assist them in taking and evaluating images. Radiologists work in primary care offices, ambulatory surgery centers, laboratories, and imaging centers. Most employers require an associate's degree in MRI or radiologic technology from radiologic technicians. You can obtain these qualifications on 18-month to year-long programs. In some cases, it may take about two years.
Web Developer
6A Web Developer is responsible for the coding, design, and layout of a website taking into account user experience and function. Whether you are technically or creatively gifted – perhaps you have both – you can make this career work for you. Since web developers need to have a certain level of graphic design and computer programming, obtaining an associate's degree in web design or a related field will help. But this career will require you to keep on learning since the industry changes rapidly.
Computer Support Specialist
7Computer support specialists provide help and advice to people and organizations using computer software or equipment. Their responsibilities include everything from regular maintenance of existing computer systems to solving problems, such as the Wi-Fi not working. There is no requirement of going to college – an associate's degree is more than enough. Often, employers will hire specialists with a high school diploma if they have the appropriate skills. You need to have quick decision-making abilities, technical knowledge, patience, and excellent communication skills.
Transportation, Storage, and Distribution Managers
8The next type of job, which requires just a high school diploma, includes managers who oversee the allocation and shipping of merchandise. Even though this position is not particularly glamorous, it is crucial. Correctly planned, directed, and coordinated transportation is a critical component in successful businesses. Transportation, storage, and distribution managers are also considered skill-based positions. To enter this role, you'll typically need a high school diploma and some experience working in a related field.
First-Line Supervisor-Manager of Police and Detectives
9Their primary responsibility is to oversee and coordinate the investigation of criminal cases, providing guidance and expertise to investigators. Also, they ensure that procedures are conducted lawfully and according to regulations. Depending on the specification of a particular job, they will need a different set of skills and qualifications. Usually, applicants are required to have a high school diploma and enroll in the training program.
Commercial Pilots
10Working in air travel is a lucrative and exciting career. They operate unscheduled flight activities, such as aerial application, charter flights, aerial photography, and aerial tours. Applicants will need a commercial pilot certificate in addition to a high school diploma or equivalent. In just a few years, you will be making the highest wages in which employees don't have to have a bachelor's degree. But the pay is justified because of the intensity of this job. Not having a schedule may be stressful – flights and jobs may vary from day to day. But if you can handle it, it will be a career full of excellent prospects.
Tips to Land Really Good Jobs Without a College Degree
If you're like most people, the job hunt can be both exciting and overwhelming. The entire hiring process takes roughly 23 days, so you need to be patient. When trying to land good-paying jobs, you should take into consideration what you should and shouldn't do. Even if you fit all of the requirements, the way you behave in a job interview significantly contributes to whether you will be hired.
Here are some tips on how to prepare and ace your job interviews:
Project confidence. Your lack of a degree doesn't have to be a downside. Instead of getting stuck on what you don't have, focus on what qualifications you do have.
Highlight relevant skills and experience – if you can't link some of them to the new position, you don't have to mention them. Make sure to mention keywords from the job listing.
Show hiring managers you will add value to their team. Share examples when you have increased efficiency at other companies and explain that you would like to add value to this company too.
Be prepared to respond effectively to the questions that employers typically ask. Research what they will most likely ask and contemplate your answers. However, don't try to come up with a script – if you say rehearsed lines, it would be obvious.
Show you have a strong work ethic, and you are ready to keep on learning. A list of the related courses or certificate programs will look great on your resume.
Whatever you do, don't lie. Never claim to have a higher education degree if it's not the case. Even if HR doesn't double-check it, you may have to pay for your lie.
Consider taking courses to compensate for not having a four-year bachelor's degree. Taking such small steps to deepen and broaden your knowledge will help you feel pride in yourself as a professional. For example, look up courses in your industry at a local college.
If you have to juggle work with your studies, you can either go for courses with flexible schedules or online options. Don't be discouraged by such programs – many online courses provide complete certificate programs that are as thorough as offline ones.
Your Options Aren't as Limited As You Think
Finding a good job these days is not easy – they're so many strong-willed and hard-working people ready to show their best. You have to make future employers see that you're one of them. And an important thing to note is that you should be flexible about your preferences and broaden your horizons.
While you can be set on an industry you want to work in, be prepared to change your mind. Whether you're switching career lanes or want to get experience in something other than your resume, keep an open mind. Don't limit your options unnecessarily – you may come across job opportunities that you never expected.