Debt Relief Programs Pros and Cons
Debt Relief Programs Pros and Cons
If you're overwhelmed by debt, it's important to take steps to remedy the situation as soon as possible. With so many options and avenues to take, you need to be fully informed about any future decisions. It turns out there are arrangements that allow you to pay off your debt for much less than what you owe. We'll discuss the pros and cons of debt settlement, so you know all the benefits as well as pitfalls of this decision.
Pros of Debt Relief Programs
First, let's take a look at what makes debt relief a valuable and effective method. Here are the greatest benefits associated with debt settlement.

You are Represented by Negotiators with Relevant Expertise
Negotiating debt settlement is an ongoing process that not everyone will be prepared for. Creditors are much more versed in the topic than an average person so they can easily take advantage of your position.
Professionals know how to handle the challenging and stressful parts of the process. Most importantly, they know what works and what doesn't. A pleasant additional perk is that settlement companies have bigger leverage since they can offer lenders bulk deals.

It Gives You a Clear Plan and Structure
If you have accumulated large amounts of debt, you may lack in certain money management skills. Even if that's not the case, strategy, and discipline provided by the program will assist anyone. Your counselor will help you come up with an individual payment schedule, which should make your life easier. You no longer have to deal with uncertainty so you can create a budget and stick to it.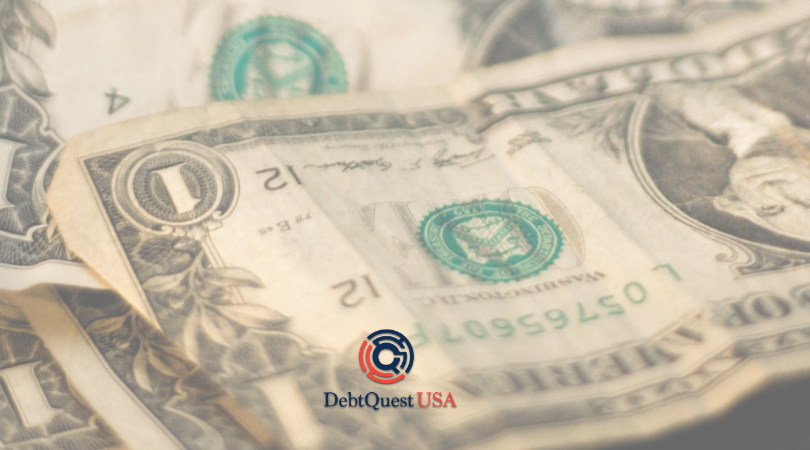 There Won't Be Credit Card Application Restrictions Afterwards
It is only fair you might worry about whether your applications will have a high probability of being approved. Luckily, the changing structures of your debt will have no impact on how eligible you will be for future credit. If you have good enough credit or take some time to recover from it, there will be no long-lasting consequences of debt settlement.

It Will Give You Peace of Mind
Constant calls from lenders or collector agencies can become overwhelming. It takes a lot of time to manage this issue almost on a daily basis, which is far from ideal for anyone. Additionally, these actions create a lot of stress and make it even harder to tackle this problem. A settlement company will take over this task and communicate with them on your behalf. The more relaxed you feel, the easier getting through a financial struggle will be.
Cons of Debt Relief Programs
Obviously, when considering debt relief programs' pros and cons, you should adequately assess whether you can accept the bad consequences. Here are important considerations you should be aware of.

Your Credit Score May Be Negatively Affected
The main goal of the debt settlement program is to get you the best deal possible. Unfortunately, this may have a significant adverse impact on your credit score. Even after you repay the fraction of the debt you've settled on, the record will not state "paid in full" – but rather "settled in full".

The Payment Progress Must Be Impeccable
You have no room for mistakes or pissed payments. The key part of participating in such programs is always being diligent about making the arranged payments. Otherwise, you will go back to square one – meaning you will lose the benefits of the program, and the full balance will be owed once again.

Your Taxes Might Increase
The amount of debt forgiven may count as taxable income by the IRS. Your position might be saved by declaring insolvency. However, even in that case, you will have to seek professional help to not end up in a higher tax bracket.

Leave Negotiations to the Professionals
In cases where lenders have not received payments for a long time, they will seek help from debt collectors. It often means significant financial losses on their part – sometimes they sacrifice as much as 80-90%. However, if communicated correctly, they will accept a settlement offer for a fraction of the entire amount. There are strategies that you need to implement to negotiate with lenders effectively, such as credit card companies.
If you struggle to tackle your debt and debt settlement seems like a good alternative, let us help you. Even knowing all the pros and cons of debt relief programs, you may not be prepared for it. Negotiating with lenders is a skill that takes knowledge and experience. If you have the right company on your side, you may save thousands of dollars.