40 Year Mortgages
40 Year Mortgages
Mortgages are a touchy subject for people, and why shouldn't they be? The thought of owing a large sum of money to someone or something (such as a bank) may be a stressing thought. Everyone needs a home, be it an apartment, a townhouse, or a run-of-the-mill duplex. However, most people don't just have hundreds of thousands of dollars floating around in their bank accounts, or at least aren't able to simply spend all of that money on a house.
That's where a mortgage comes in. Instead of saving for years to purchase a home, banks offer to buy the home for you, with certain terms and conditions attached to that offer. For example, certain mortgages offer different time lengths and different interest payment rates to attract customers to their proposals.
If you're considering benefiting off of mortgages, you aren't alone. According to Bloomberg, almost 40% of American homes are mortgages, and according to Forbes, around 40% of those homes are almost clear of their mortgages. If you're interested in learning about the longest mortgage, the 40-year mortgage, continue reading for an explanation on how to apply for a 40-year "home loan" and cover who offers 40-year mortgage loans.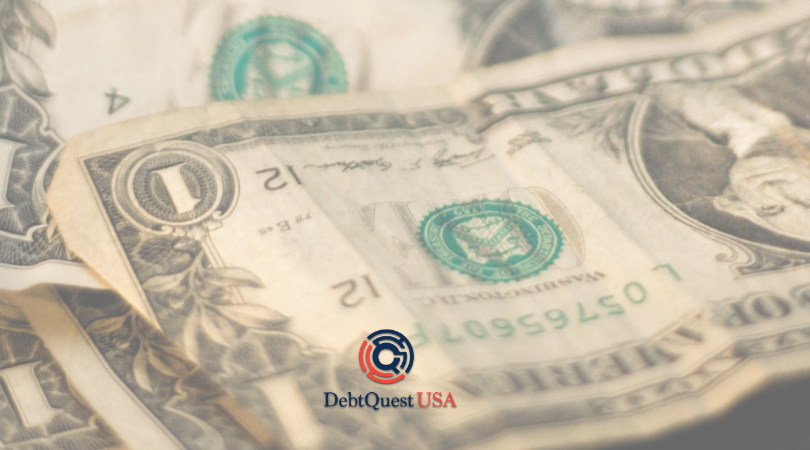 Lower Interest Rates
It's true. Lowered interest rates per month are guaranteed to come hand in hand with a 40-year mortgage plan. This is because, over time, you generally make more interest payments, and, therefore, the mortgagee often receives more money in the long run. Additionally, it benefits the mortgagor as well, as they do not need to pay as large a sum of money each month as they normally would have, thereby resulting in more cash in the pocket, and thus more food on the table, or spending money to vacation, travel, purchase items you enjoy, and more.
Lower interest rates also mean that you are able to stress less about paying off the mortgage every month as, typically, the rates on a 40-year mortgage are dramatically reduced when compared with a 10-year or even a 20-year mortgage. When families are struggling to make ends meet, and are essentially living from paycheck to paycheck, a large decrease in the amount of money owed in monthly interest payments can make a huge difference in their day to day lives as more money is able to be saved for things that are necessary, from school supplies to gas for their vehicles, and even food if the situation is dire enough. Essentially, you are conserving more money if you decide to opt for a 40-year home loan.
Hybrid 40-Year Mortgages
To differentiate from the banks' "fixed" 40-year mortgage, many lenders have begun creating different types of "adjustable" 40-year mortgages, also known as ARMs (adjustable-rate mortgages), which allow the mortgagee and mortgagor the option to negotiate the terms of the 40-year mortgage before signing, instead of just having a fixed interest rate for 40 years.
However, ensure that you or your representative(s) practice due diligence, as this can often be a way to ensnare the unlucky and charge exorbitant amounts of interest due to the terms and conditions of specific ARMs. For example, occasionally, shady lenders will prey on the impoverished and offer them what seem like deals that are immensely more complementary to their current needs than those offered by banks. However, as those deals seem too good to be true, they often are. Be sure to remain cautious when dealing with anyone, and always review contracts offered to you before signing them.
Cons of a 40-Year Mortgage
While there are many advantages to this type of mortgage, every offer has its downsides. One of the primary drawbacks to 40-year mortgages is that the mortgagors will be attached to this financial product well into their old age, continually paying monthly interest payments to their mortgagee.
Additionally, when your house is under a mortgage, it is technically not owned by you. Therefore, if you begin to fail to pay your monthly interest payments, you will risk yourself, and your house, along with any of its occupants as the mortgagee technically owns the house and therefore has the option to foreclose, which means that they will take possession of your property and other physical items (cars, electronics, and even heirlooms) in order to reimburse their investment. This means that you may end up in an even worse situation than before if you are not prepared to pay monthly installments to your mortgagee on time, consistently.
Finally, 40-year mortgages can be difficult for those who have issues managing their money (such as anyone struggling with gambling addictions, or those with massive amounts of debt). Therefore, it always pays off to have a licensed professional evaluate your financial situation to decide if you are prepared for a mortgage and the financial responsibilities that the financial instrument entails.

Prepared to Pursue a Mortgage?
Have you fully read and researched the pros & cons to mortgages, and specifically a 40-year mortgage? If you are ready to begin considering becoming a mortgagor, be sure to trust your financial future to licensed professionals. DebtQuest USA is prepared to offer assistance with all matters concerning this serious topic. With over 10 years of experience and rated as an AAA company on the Better Business Bureau, we are a professional company and continuously aspire towards achieving our goal of educating all Americans on the benefits of using their hard-earned and well-deserved money wisely. DebtQuest USA is the premier choice for inexperienced Americans looking for ways to lessen the stress and worry of financial insecurity upon their lives.
Founded in 2009 by Michael Spivak and Jakob Shimon, DebtQuest USA has always strived to aid all Americans with the burdens poor financial education can bring, especially to those who are not of good financial standing. To quote our founder, Michael Spivak, "Education is our ultimate goal." We are a reliable source of information throughout all stages of your financial journey.
Contact us today if you are prepared to start working towards living your life with zero financial worries, once again.