Is a Debt Consolidation Loan a Good Idea?
Is a Debt Consolidation Loan a Good Idea?
It is not rare for people to have got bogged down with loans from multiple lenders. Having to maneuver different repayment schedules requires a lot of work. However, your struggles might be alleviated by debt consolidation – a form of debt refinancing to combine several loans into one.
If you have found yourself in this situation, then debt consolidation is a good option for you. By streamlining all of your debts into one unified payment, you transform what was once an overwhelming task into a more manageable one.
Which Debts Can Be Consolidated?
Since consolidation reduces multiple monthly loan payments into just one payment to a single source, we need to establish which debts qualify for consolidation. A debt consolidation loan can be used to deal with the following:
Credit card debt
Unsecured loans
Medical debt
Past due bills
Collection accounts
Payday loans
Mainly, debt management plans help you consolidate credit card debt. The reason is that credit card debt is considered to be one of the most common. However, you are not limited to this type, and you can add other loans for convenient debt management.
The only consideration concerns medical debt and utility bills. Generally, they are not associated with interest. Therefore, it might not be profitable to add them into a new consolidation since it incurs interest. Consolidation interest should always be compared to the existing one. Additionally, homes, property, and automobiles may not be the best choices for consolidation.
That said, credit card debt remains a primary candidate for debt consolidation. This is especially true for people who have multiple credit cards and juggle different payments at once.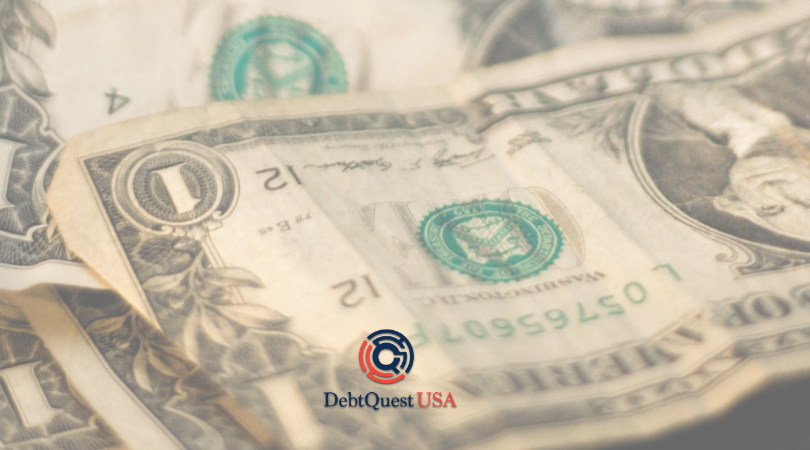 Reasons Why People Get Debt Consolidation Loans
Is debt consolidation wise? Just like any financial decision, there are arguments supporting both sides. However, it is safe to say that many people have stories showing debt consolidation loans are worth it. When done correctly, this solution makes a positive impact on a person's financial situation.
Here are some of the reasons for getting debt consolidation:
It simplifies and declutters your finances. You will no longer need to keep track of various accounts and payment schedules. After consolidation, you will need to make one payment a month.
You can save money through lower interest rates. If you are approved for a new consolidation loan with better interest rates, you will successfully get rid of your old high-interest debts.
You may reduce your monthly payments. This can be done it two ways: you may either pay lower interest rates or you can arrange an amortization period to extend the payment period.
Alternatively, you may keep monthly payments the same but pay off the debt faster. Provided you receive a lower interest rate on your debt consolidation loan, you may have more funds at your disposal. That amount of money will not be eaten up by interest, and you can allocate it to repayments.
When Is Debt Consolidation a Good Idea?
When you consider all the questions above, it will be time for you to determine: "Are debt consolidation loans good?" Broadly, there are three scenarios when debt consolidation can really work:
You pay high-interest rates on your existing loans
You pay high monthly repayments
Multiple debts are getting hard to manage simultaneously
The debt settlement strategy is often the most profitable one. If you need any assistance, you should contact DebtQuest USA. Our company will enroll you into a debt settlement program based on your budget and hardship. This way, you can start saving money to pay off the creditors while Debt Quest USA negotiates with them.
The amount you owe can get increasingly higher because of high-interest rates associated with borrowing money. Assume you managed to keep a decent score throughout your credit history and after taking out the initial loans. If you're approved for a consolidation loan, it can be noticeably lower than the previous ones. Thus, you can save a lot of money just from that arrangement.
The extended repayment terms associated with some debt consolidation conditions will also make it easier to afford monthly payments. Essentially, you get some breathing room, either through lower interest or different payment arrangements. In any case, you can reduce the amount of money dedicated to loans.
However, you should be smart about the money you will save. At the very least, it should be put aside for future repayments, especially if you may not be able to afford a longer repayment term. If you are certain about your future cash flow, you can put the money to repayments straightaway.
In any case, the simpler you make the debt management, the faster you will get it over with. Being overwhelmed to the point that you do nothing about your debt, never benefits your financial situation.
When Is Debt Consolidation a Bad Idea?
There is no guarantee you will receive a lower interest rate when taking a debt consolidation loan. Therefore, just as much as you would profit from a new loan, you could be getting a worse deal. Other benefits that come with consolidation may not be sufficient to make up for the increased repayment sums.
As mentioned previously, debt consolidation is often associated with longer repayment periods. You need to ask yourself: "Are debt consolidation loans smart, considering I have to make repayments for an extended period of time?" If you don't mind remaining your debt for a longer time, you can either increase the repayment sums or look for other debt-relief options.
Questions to Ask Before Getting Debt Consolidation
Debt consolidation is a responsible decision. Whenever you make financial commitments like this, take note of the following questions:
Do You Have a Plan to Pay Off Your Debt?
If you have no idea of what your financial situation will be in the next months and years, you do yourself a huge disservice. Even if you want to extend the repayment period, you need to come prepared. This might include as little as having a solid source of income for the foreseeable future.
Is the new payment amount doable? Is there a risk of losing your main source of income? You have to be honest about your income, willpower, and financial savvy. Being disingenuous in this instance will only cause you more problems in the future.
Is Your Debt Significant but Not Outrageous?
Taking out a loan for debt consolidation is most suitable for moderate consumer debt. For extremely high amounts of debt, the whole process will be more challenging and financially straining.
Let's consider other scenarios. If your debt is rather low, debt consolidation might not bring a lot of value. You will not save a lot on interest but add unnecessary hassle. Alternatively, if your debt is massive, consolidation might not be enough. Explore other options to determine what fits your personal financial situation.
Do You Have Your Spending Under Control?
Consolidation will not make the debt vanish. Once you restructure your debts, you will still have to make the payments. If you've landed in a financial struggle, it is an indication you might be living beyond your means. Take control of your excess spending habits to prevent it from happening again.
Is Your Credit Score High Enough?
The FICO (Fair Isaac Corporation) score needs to meet certain requirements to obtain a loan with low-interest rates. In most cases, your credit score should be over 750. Otherwise, you may be looking at personal loans with double-digit interest rates. A simple calculation will reveal that this would be financially disadvantageous.
If you have paid at least the minimum amounts on time, your score should be acceptable. Then, you are likely to take full advantage of lower interest rates and a renewed payment schedule. If you have consistently missed payments, you should consult with a specialist to determine which problem to tackle first.

Debt Consolidation Is a Tool, Not a Solution
Debt consolidation loans will not solve all of your problems. For example, if you consolidate student loan debt, you will not be able to take on more student loan debt in the future. This method will simplify the difficulties of the repayment process, time management, and budgeting. However, it all depends on your future actions.
When you get rid of the bulk of your financial problems, you need to remember the lessons learned along the way. Start with smart money management and building an emergency fund. If you slide back into the same debt-ridden position, you may not be able to recover as quickly. Thus, use debt relief as a tool towards your financial independence – not as something you can repeatedly utilize at any moment.
Final Thoughts on Debt Consolidation Companies
Finally, are debt consolidation companies a good idea? Reliable companies, such as DebtQuest, bring a lot of value when you are struggling financially. You are not obligated to choose debt consolidation if it doesn't suit your situation. A debt consolidation company will give you an expert opinion if you have questions like, "Is consolidation right for me?" Only a professional can accurately assess your position and give you actionable advice.
To decide whether debt consolidation is a good option for you, consider all the pros and cons listed above. On top of that, seek further consultation to be fully informed of the possible outcomes. When you arrange consolidation, there will be lots of small details that an average person could miss. So, if you do choose to consolidate your debt, you will need professional help to help the process run smoothly.